Create multi-step routes and optimize complicated routes using Maptive's route planning tool.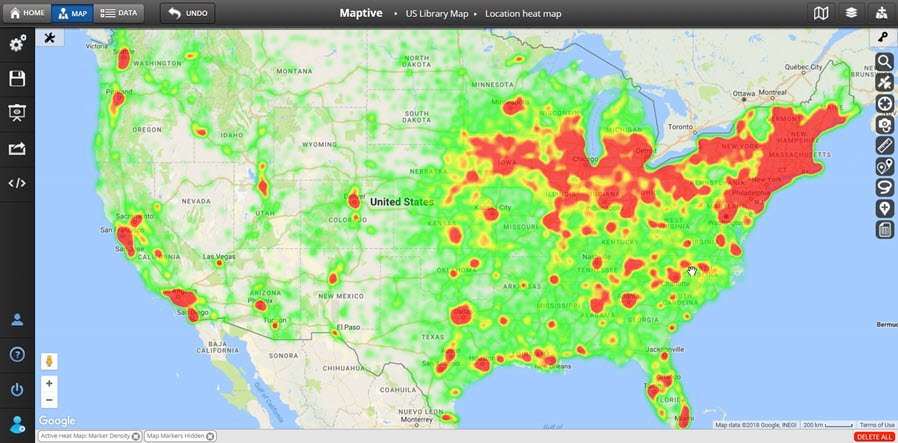 Create heat maps representing marker density using your own data or demographics data included with your Maptive license.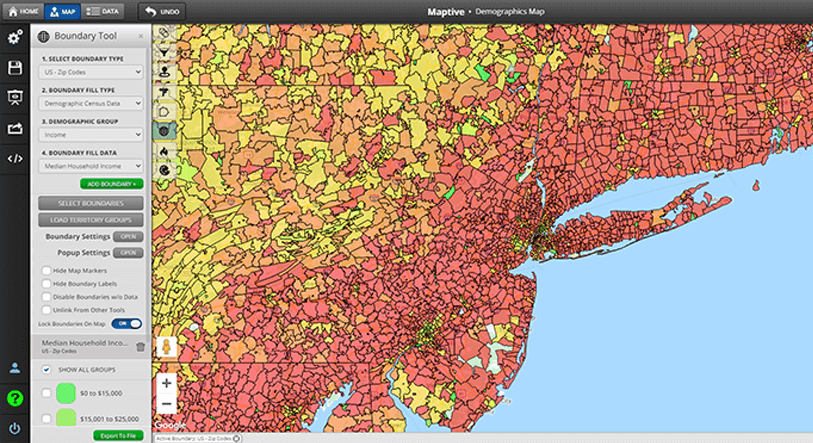 Access to demographic & census data is included with every Maptive account. Use the built-in datasets to instantly map out US census information like median income level and other demographics data directly over the map.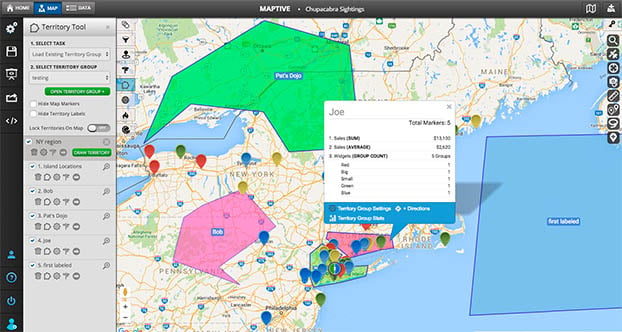 Define territories on a map using the territory tool.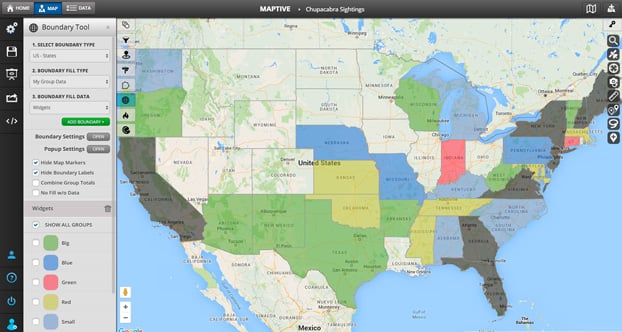 Quickly and easily map out boundaries based on geographic limits: Zip Code, Postal Code, City, State, Country, and more.
Check out the features page for a full list of tools and features included with your Maptive membership.