Create Interactive Maps with Maptive
You've worked hard to collect and organize your location data, and now it's finally time to share it with others in a meaningful way. With the online map building software from Maptive, you can turn your raw data into beautiful interactive maps that help you better inform, educate, or persuade your audience.
CREATE YOUR FREE INTERACTIVE MAP NOW
Start Mapping Now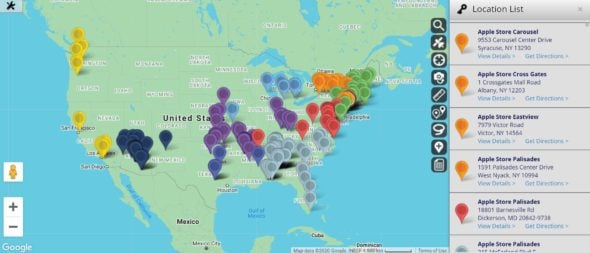 Take up to 100,000 addresses and turn them into an interactive map in just a few steps. Upload your data to instantly create your map, then use Maptive's wide range of tools and map themes to customize it however you like. When it's ready, publish it to the web, embed it into a webpage, or share it privately with team members.
With Maptive you will:
Collaborate more effectively
Discover new insights and opportunities
Build beautiful custom maps powered by Google
When you embed or share a map with Maptive, it does not stay static. Any change you make within Maptive that you want to be displayed on your shared map will transfer, so you don't have to constantly go between versions to make updates.
Create Interactive Maps in 3 Easy Steps
Step 1: Sign up for a Maptive free trial account. Try Maptive for free and explore the many mapping tools we have to offer.
Step 2: Upload or input your data. You can upload data directly from an existing Google or Excel spreadsheet, copy and paste your data into Maptive, or enter it manually.
Step 3: Select "Create Map" to view your map. Your location data will now be plotted on a beautiful interactive map.
What Can Maptive's Interactive Maps Do?
Harness the power of Google Maps and combine it with a suite of features to build your ideal map. Each individual tool offered by Maptive can be integrated into a shared version of your map. This means the maps are not only interactive within our software, but shareable versions are also interactive. Maptive offers hundreds of interactive mapping tools, including:
Route Optimizer
Easily find the most direct route between two points on your map. Or create an optimized route between multiple locations to reduce your travel time.
Filter Tool
Group and filter your geographic data to decide what information is and isn't displayed on your map. Remove the noise and zero in on the important figures to get the most out of your data.
Store Finder Tool
Include a store finder tool in your map and embed it on your website. Now your customers can quickly find the location nearest to them, allowing you to generate more foot traffic.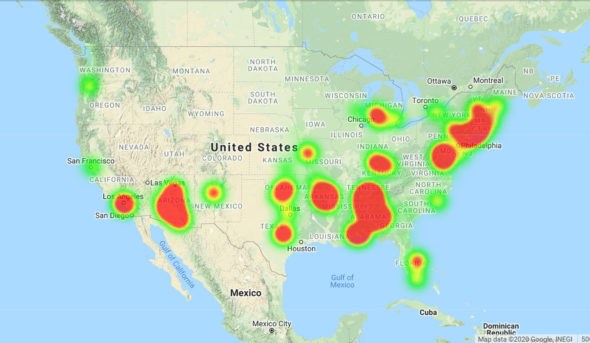 Heat Map Generator
Build heat maps based on the geographic information in your spreadsheet. Using this tool for items like sales, customers, and competitor locations helps you identify areas of density and spot pockets that are lacking data.
Territory Creation Tools
Create sales territories for your team to ensure your customers are distributed fairly. Analyze data within your territories to determine which ones are meeting their targets and which ones are underperforming.
Map Presentations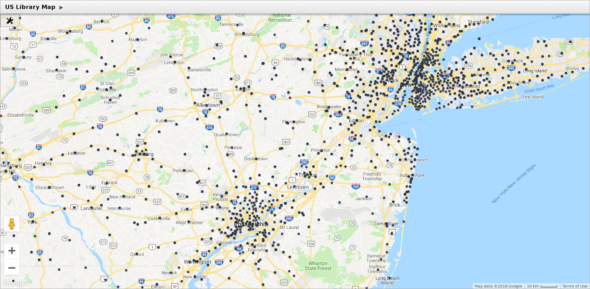 Spreadsheets are useful tools, but they aren't great for presentations. Columns of numbers and figures don't inspire your team or properly inform your customers. That's where Maptive comes in.
Bring your data to life by visualizing it and turning it into an interactive map. Share your findings with important decision-makers, collaborate more effectively with your team, and educate your customers about your business. Add visual interest and critical insights to your presentations.
Upload your spreadsheet to Maptive today and unlock the true potential of your information.
Start mapping now!
Just follow these simple steps:
Double Click Then Copy & Paste Or
Drag And Drop Your Data Here
Important: Remember to include column headers in your data set. (like the example)
Date Security: Your data is transferred using encrypted https