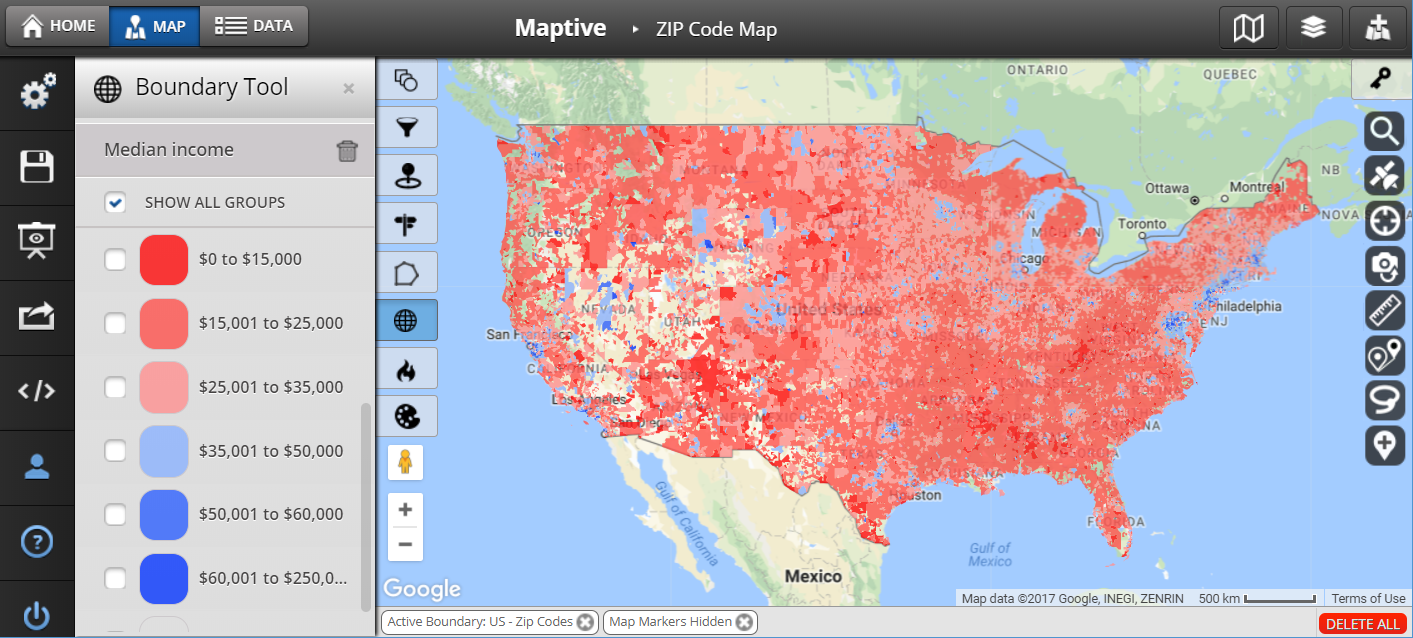 You can add demographic data to the map using the boundary tool. Currently we have US census data for zip code, counties, states, and congressional districts. These overlays are useful in spotting key trends in your data. With demographic overlays on your map, you can easily segment your data and access location-specific information related to race, housing, age, citizenship status, education, income, transportation, labor, and gender.
Display demographic boundaries.

Creating boundaries that identify trends related to demographic census data can be done in a matter of seconds. All you have to do is open the boundary tool in your map, select your boundary type, and choose the option to fill your boundaries with demographic census data.

Flag boundaries for later

. Demographic overlays allow you categorize boundaries for later review. If you are looking to grow your business and need to find areas to expand you can use demographic overlays to find boundaries that have similar demographics. You can then categorize boundaries as good or bad prospects.

Adjust boundary size and color

. In Maptive, your boundary width, boundary color, fill color, fill opacity, and number ranges can all be adjusted to your specific needs and preferences.

Edit boundaries at any time.

Once your boundaries have been created, they can be easily edited in real-time right from within your map.