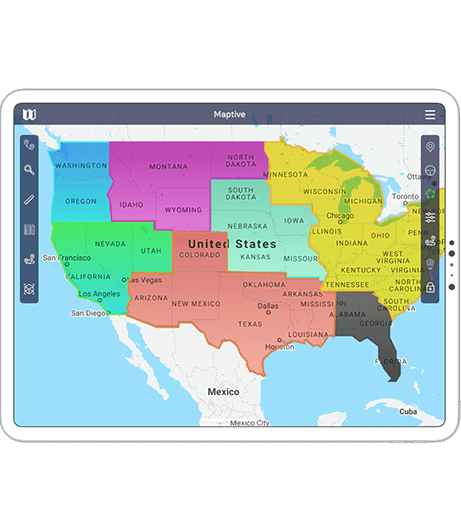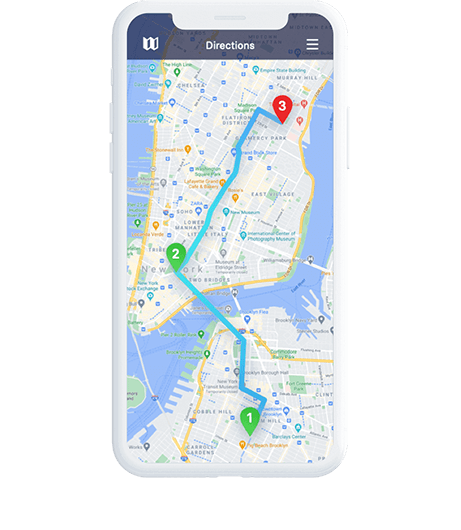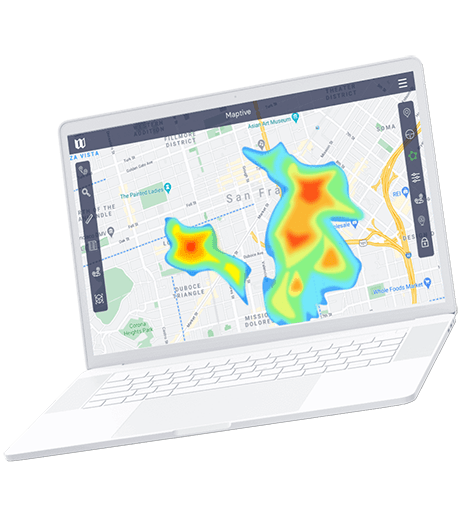 Mapping Software for Every Professional
Maptive transforms your data into a custom Google map in minutes. Start a free trial of our feature-rich enterprise-level software, and discover the hidden opportunities in your data with our powerful mapping tools.
START MAPPING NOW
SOME OF OUR CUSTOMERS INCLUDE:




























What Our Customers Say About Us
See what others have to say about Maptive.
Maptive is essential to how we understand the global distribution of our leaders, helping us to reduce unnecessary travel time, costs and our impact on the environment.

David,

The Royal Bank of Scotland
As our data visualization partners, Maptive has become an integral part of our operations—from Logistics to Project Tracking to Scheduling. (You guys rock!)

Miquel Fernandez,

RMSI Retail Solutions
I have used several mapping tools, and Maptive is by far the most user-friendly and most comprehensive tool available.

Nicole,

Indiana State University - RUEDI
True insight into our data is vital to our success—and Maptive gives us exactly that.
Maptive helps us drastically with compliance, marketing and itinerary planning.

Leonie,

Ecotourism Australia
Maptive Features
Why Professionals Choose Maptive
Browse Maptive's Mapping Tools
See Our Maps in Action
Scroll Through Example Maps Below: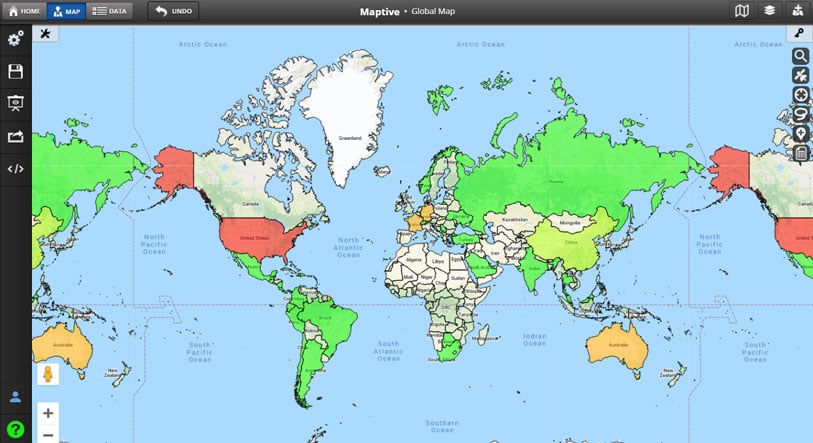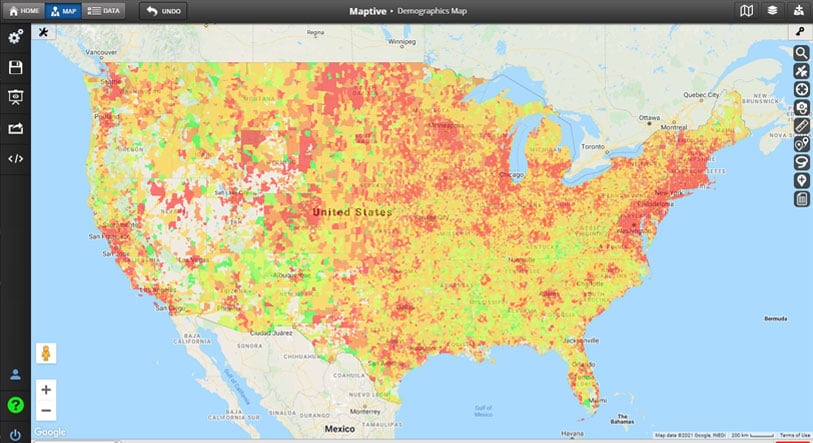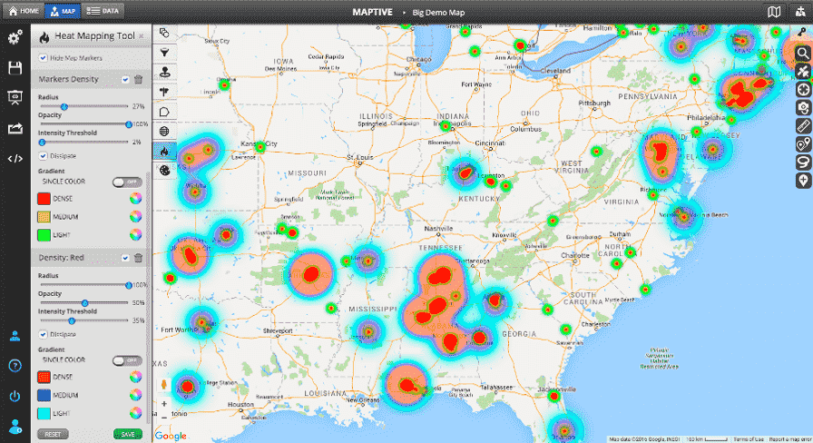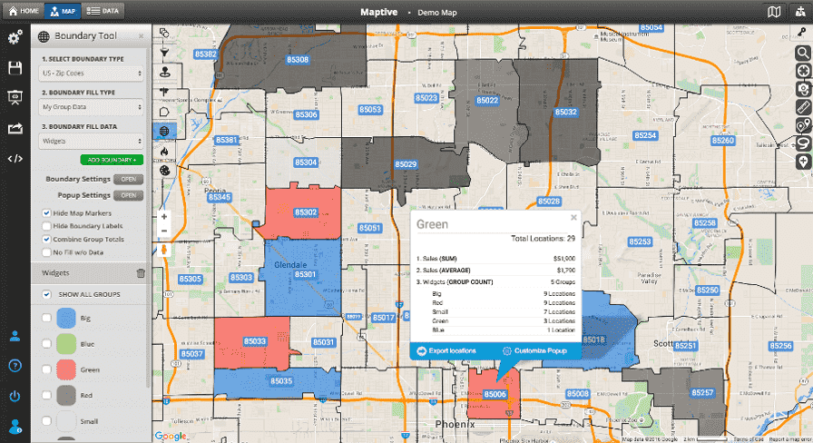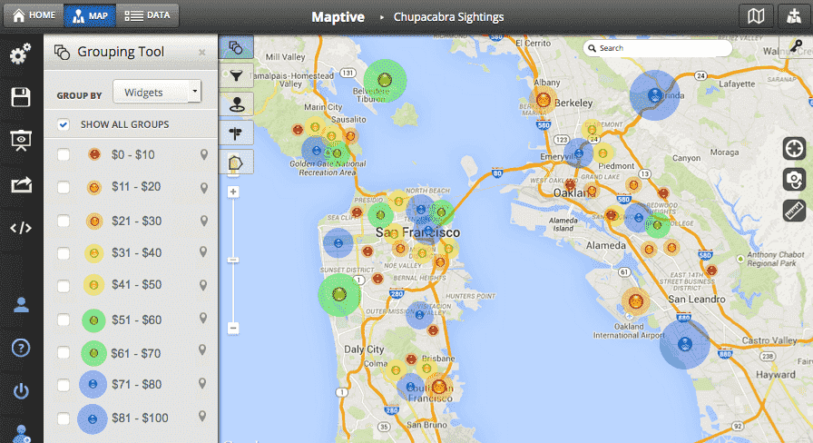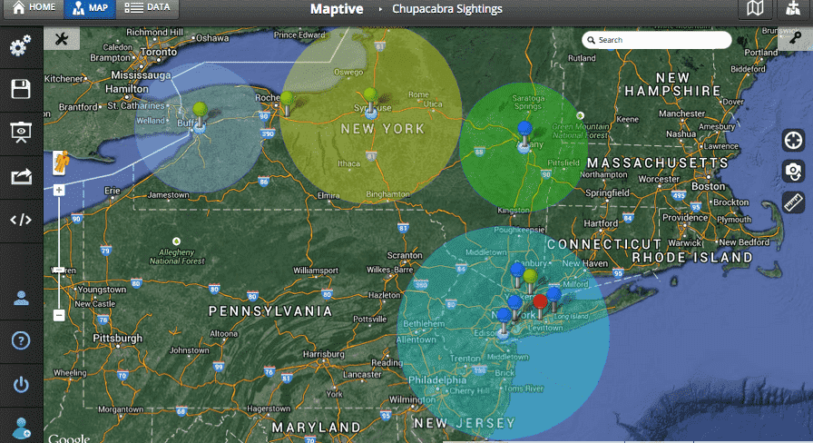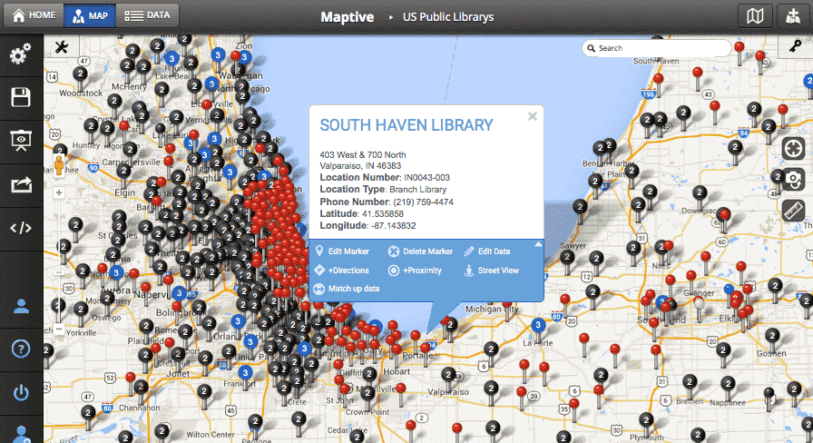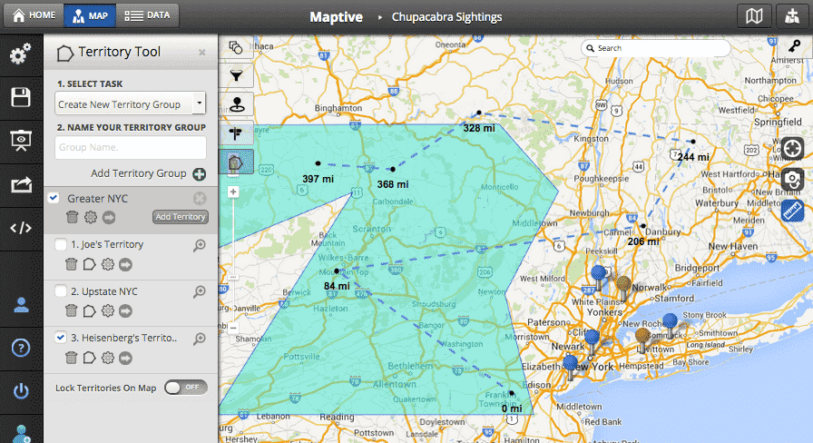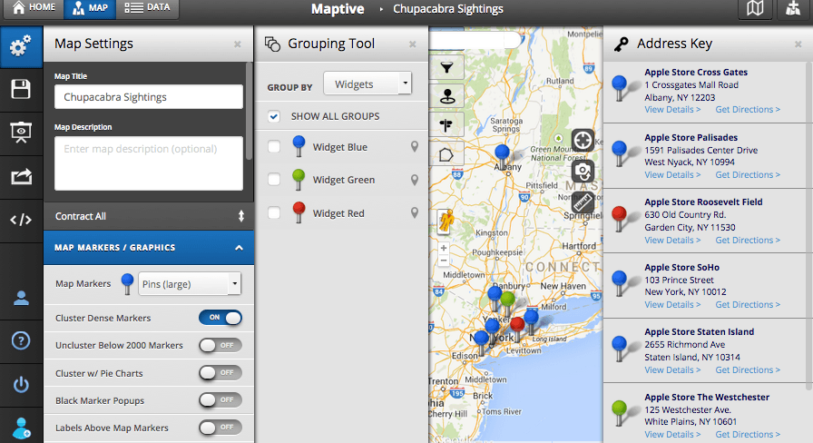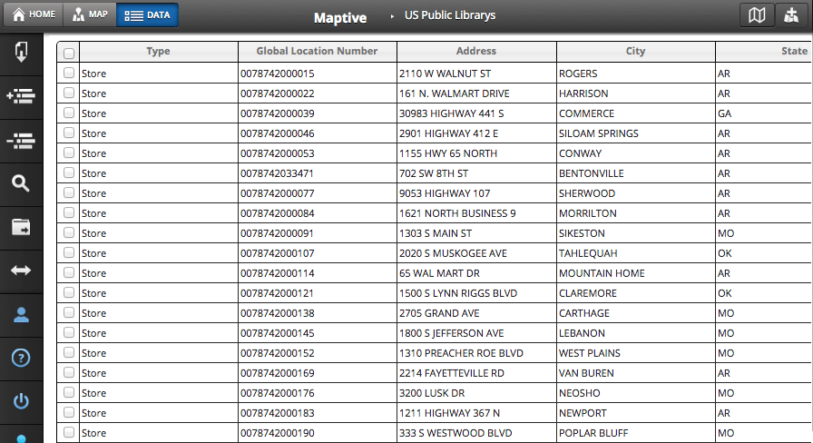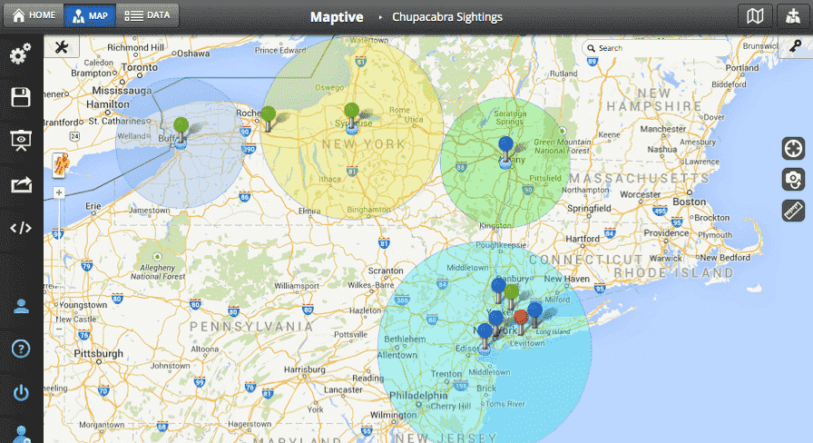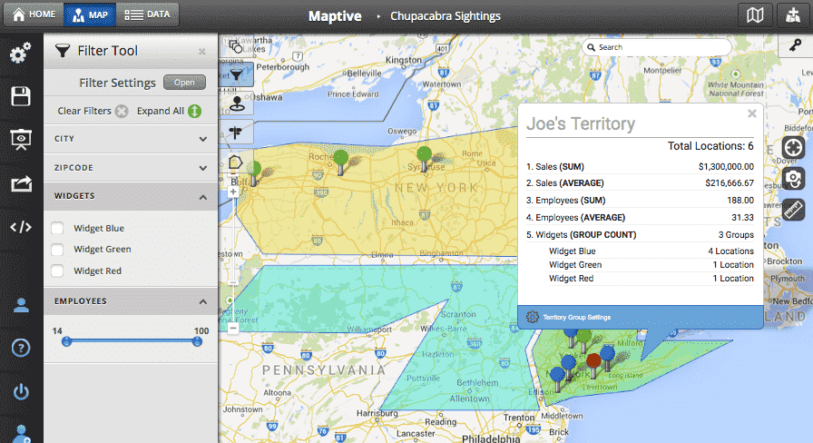 Customize Your Maps in a Few Clicks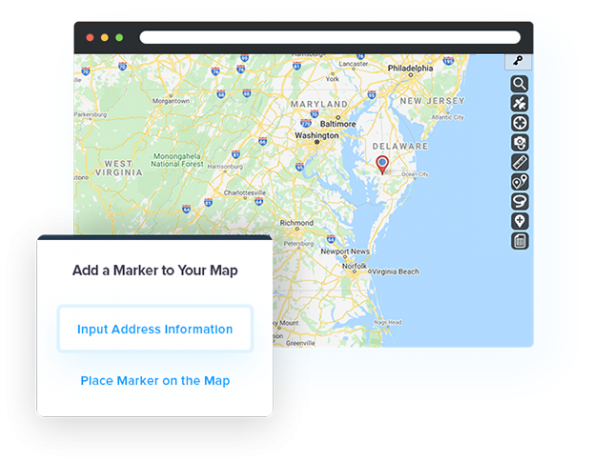 Discover geo-mapping software as you've never seen it before. Turn location data from rows and columns in a spreadsheet into beautiful address maps for analysis. From multi-colored custom markers and map styles to powerful route planners and sales territory tools, Maptive will do the heavy lifting for all of your business's mapping needs.
What Maptive Can Do For Your Business
Make Sense Of Your Data And Improve Productivity
Maptive is a simple map maker for any business. Whether you work in sales, retail, supply chain management, or at a non-profit organization, we have tools specifically designed for you. Discover creative ways to integrate mapping software into your daily business practices and cut down on time spent hunting through spreadsheets for trends and insights. 
Learn about your customers with demographic data.
Increase employee productivity with optimized routes.
Understand your supply chain.
Identify areas of weakness and grow your business.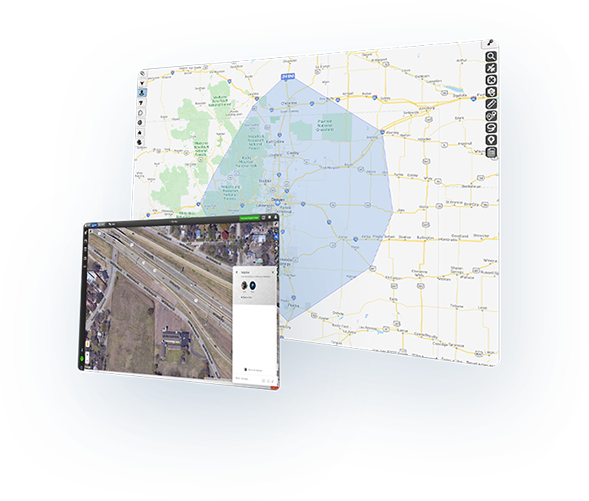 Create Your Maptive Account
Start mapping now with a Maptive's 7-day free trial or explore our plans and pricing options. Upload data from an Excel Spreadsheet, Google Sheets, or copy and paste your data to get started. Or, create your map first and manually input data. The possibilities are endless with Maptive's range of analysis tools and customizable options.
 No Credit Card Required