Create a Map With Pins
Maptive's custom mapping software gives you the flexibility to create beautiful maps.  Stop using spreadsheets, databases, and other mapping tools like Google Maps to create maps. Maptive was designed for data mapping. Create informative pin maps quickly and easily by uploading your location data.  Customize the visual appearance of your maps using fully customizable settings. Upload your own custom marker images or use one of the many different shapes included such as push pins, Google Maps pins, dots, and more.
CREATE YOUR MAP NOW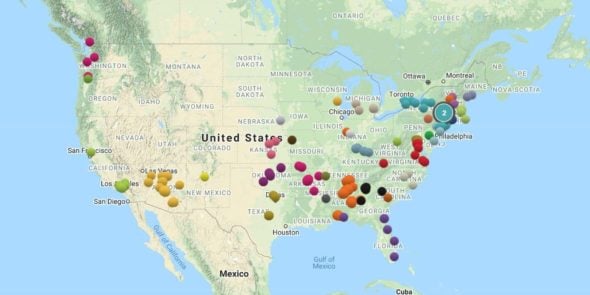 Once you turn your location data into a map, use our powerful tools and features to analyze your data. Maps with pins provide a starting point, but what if you need to measure marker density? Or optimize a driving route between multiple locations?
Maptive's tools all build on the foundation of a basic dot distribution map to formulate more complex data analysis without bogging you down in numbers or code.
What is a Pin Map?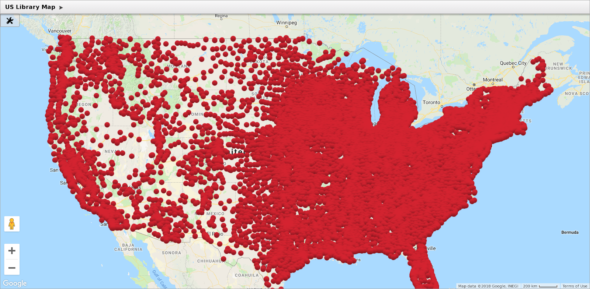 A pin map, also known as a dot distribution map, is a type of visualization that takes your location data and plots each data point as an individual marker on a map. Pin maps have a large number of applications including:
Visualizing customer or store locations
Identifying commercial real estate prospects by category
Laying out steps in a supply chain
Displaying large map data sets for research purposes
If you work with a particularly expansive data set, Maptive allows you to build cluster maps, which are pin maps that aggregate individual pins to make busy maps more visually accessible.
Within Maptive, each pin has a text box pop-up with additional information that appears when you click on the marker: these pop-ups are completely customizable and contain information like customer name, salesperson, address, website, custom attributes, etc.
How To Create a Pin Map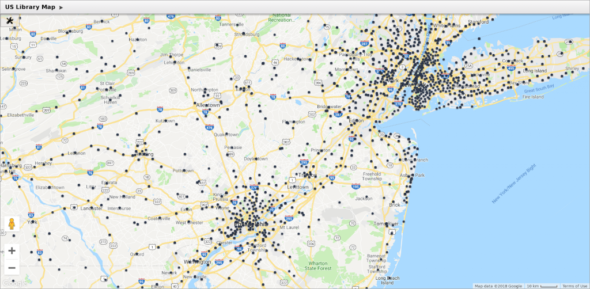 With Maptive, drop pins on a map to illuminate your path, both geographically and conceptually. Identify hot spots in your data or compare data over different time frames: we will provide you with all the tools you need to create a pin map in less than five minutes.
Develop actionable insights for your business, marketing department, research project, or personal adventures. Imagine how useful this could be as a tool for voter polling, mapping out migratory patterns of particular species, or clarifying areas of weakness for your company. The possibilities are endless.
Make Your Own Dot Distribution Map:
Sign up for our free trial.
Upload your location data from an Excel or Google Sheets spreadsheet or your own CRM. Or copy and paste your data.
Select: CREATE MAP. Your data will populate in your new map.
Once you've created your dot visualization map, take it to the next level. Customize the appearance of your map, analyze your data with our many additional tools, or add a new layer to your map.
How to Customize Your Pins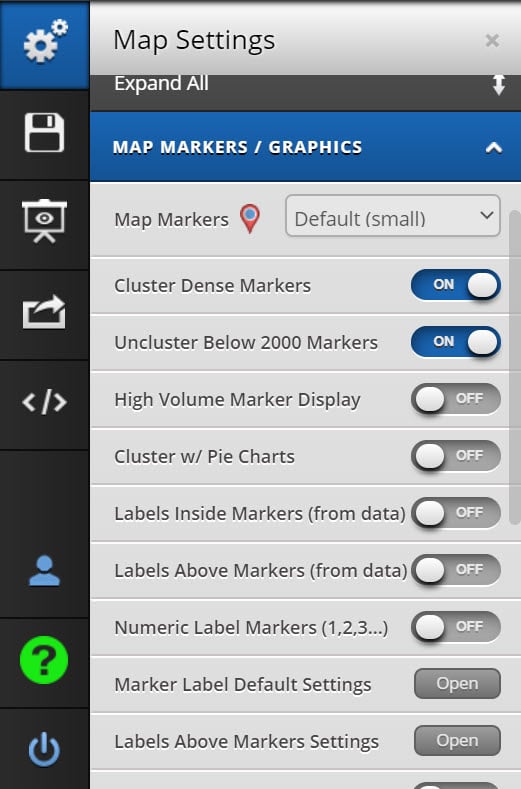 Once you create your initial map, there are many ways to change the pins on your map so they look exactly the way you want. Use one of the 17 built-in options for pin styles and sizes, change the color of your pins, or add labels to your pins. You can upload your own custom map pin images for branded maps (or for personal flair)!
Here is how you do it:
Click on the "Settings" gear button in the upper left corner of your map.
Click on Map Markers/Graphics.
Use the Map Markers dropdown to choose one of Maptive's default marker types or scroll down to the "Customize All Markers" option to upload your own marker graphic or further customize pin colors and labels.
There are other ways to customize your maps as well: consider changing the base map style to make it better match your markers, branding, or presentation.
Maptive Tools for Pin Maps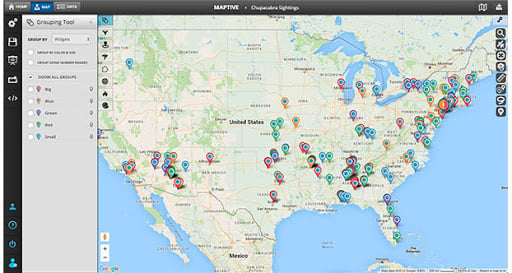 Grouping Tool
The grouping tool is essential for most standard dot distribution maps. When you first upload your data, all of your pins will be the same color, so they can be difficult to differentiate. Click on the grouping tool to color-code the markers based on category: whether you want to organize the pins by location (state, country, latitude and longitude coordinates, etc.), salesperson, or custom attributes, the grouping tool automatically batches the pins in your chosen category together.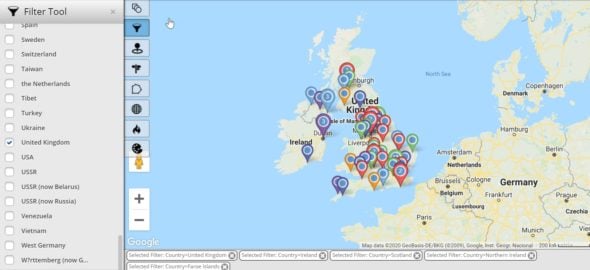 A pin map is visually appealing on its own, but what happens when you need to drill down and analyze your data? When working with a large data set, the filter tool pares down your data to what you need to see at any particular moment. For example, use it to view locations tied to one salesperson or retail locations with one particular product in stock. The filter tool will show only the specific locations most relevant for your analysis.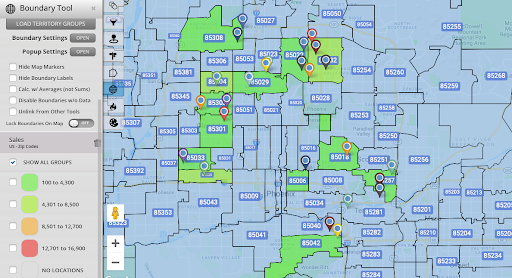 Zip Code Boundary Maps
Want to see your data based on zip code? Maptive's boundary tool draws zip code boundaries for a zoomed-in view and localized data analysis. Zip code boundaries provide a granular view of your data. For example, when combined with your sales data or Maptive's built-in population data from the U.S. census, they make insightful heat maps or sales density maps.
Are you ready to create your own custom maps with pins? Start your free trial with Maptive today.
Start mapping now!
Just follow these simple steps:
Double Click Then Copy & Paste Or
Drag And Drop Your Data Here
Important: Remember to include column headers in your data set. (like the example)
Date Security: Your data is transferred using encrypted https