Google Maps has found its soulmate — in the form of Maptive's innovative, best-in-class mapping software. A comprehensive cloud-based toolkit of interactive online mapping features, Maptive allows you to visualize your raw location data sets as customized web maps.
Maptive offers state-of-the-art data visualization tools that help you see patterns in your map's data that may have otherwise gone unnoticed. In addition, Maptive's map drawing program provides navigational features to bolster Google Maps' already powerful tools, such as route optimization for multi-location routes.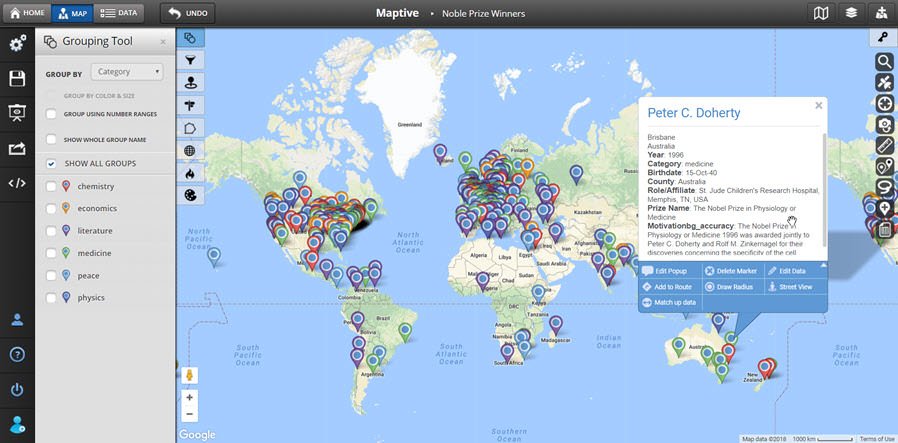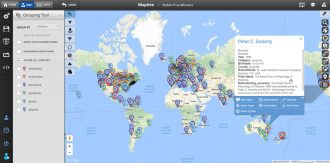 Here's your next step:
Sign up for our free map making software trial.
Once you have become acquainted with our mapping product, you can decide which of our plans best serve you. There is something for everyone — from our free map-making software option to our enterprise-ready team suite. Whether your goal is to educate, persuade, or navigate your own path efficiently, there is a Maptive plan for you.
Our Mapping Program Features:
Hang onto your seats because we're about to navigate you through our comprehensive set of mapping features.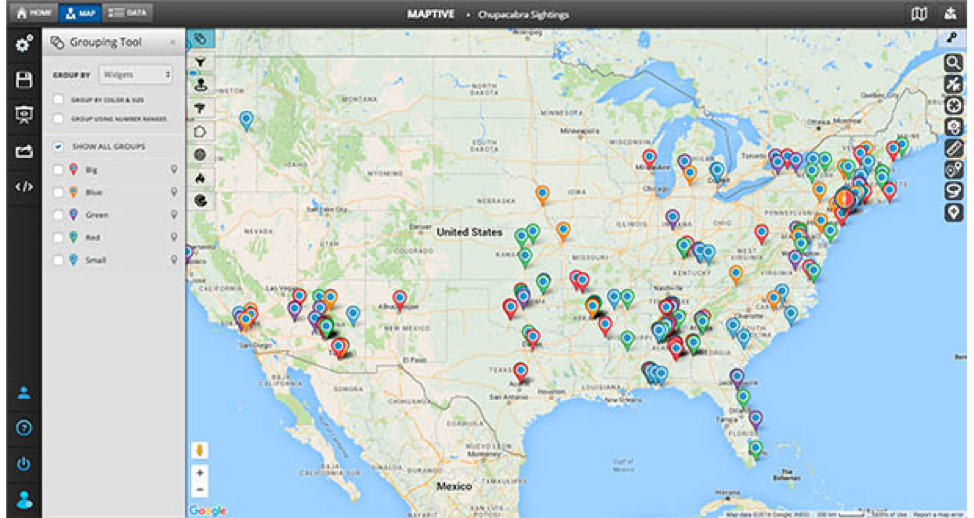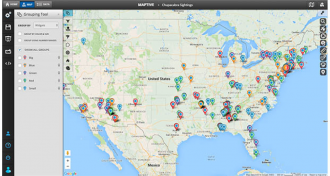 Marker Grouping Tool:
Choose any column from uploaded spreadsheet data (or manually inputted data) using the Marker Grouping Tool, and Maptive will assign a color to that location type. Say, for example, you would like to group your data by sales. Each sales bracket will be given a unique color marker.
The Marker Grouping Tool also allows you to view the markers in an adjacent map legend that is fully interactive with your map. If you decide you would only like to look at sales markers between $3000.00 and $4000.00, simply select this bracket and this is all that will be shown.
Filter Tool:
Filtering allows you to narrow data down by:
Selecting unique items in your grouped data

Applying a column filter

Inputting an exact range of dates or numbers

Doing a text search on an individual column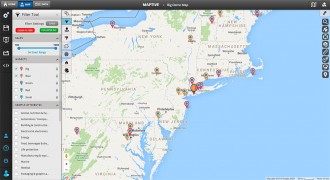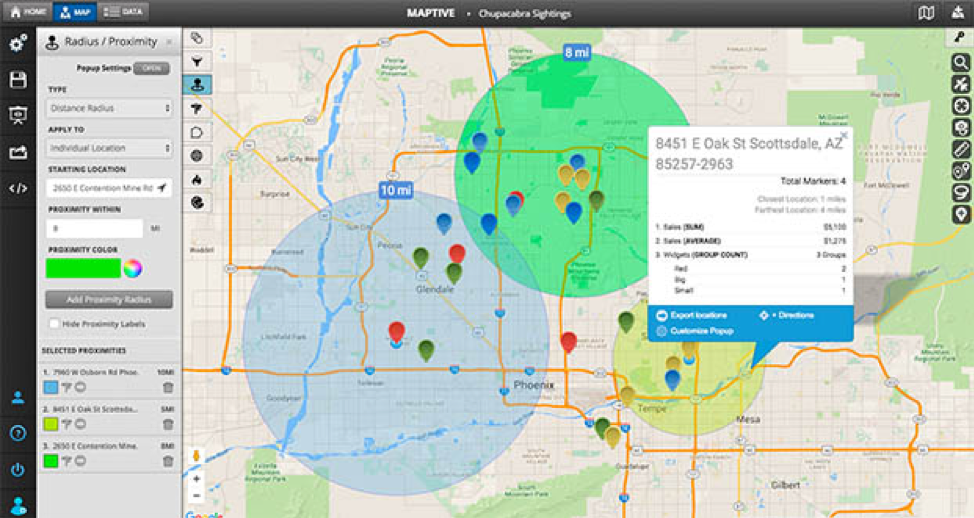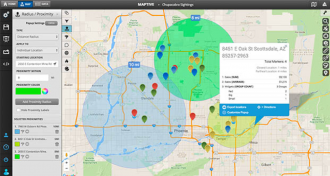 Distance Radius Tool:
Choose a particular area. Use the map drawing software to illustrate a radius of a particular number of miles or kilometers from a central location. Quickly run a proximity analysis on any segment of your location data.
This tool is useful in a range of different instances. Employers can decipher how far employees live from an office location. Franchisers can ensure that they do not set up a new franchise too close to another one.
What's more, you can choose to export data from only within a stipulated radius.
Drive Time Polygon:
Based on driving hours or minutes, the polygon asks the question of how far you could travel in a specific time frame from a chosen location.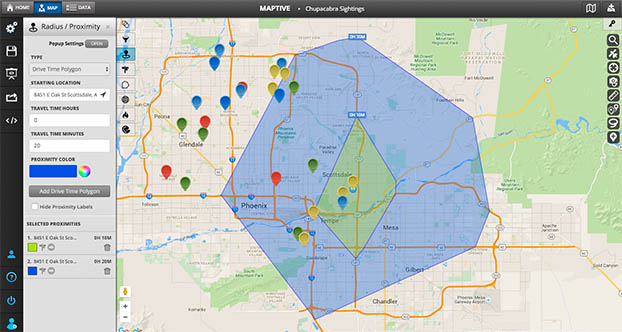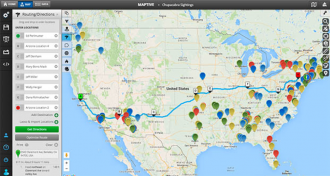 Route Planner and Optimizer:
With very little effort on your part, the route planner will provide you with the most efficient route to take between two or more locations. You can plan routes between any locations that already exist on your map or manually load relevant addresses. It is fully customizable and comes with a drag and drop feature that allows you to make changes on the fly.
Territory Drawing Tool:
If you are looking to use Maptive to increase the profits of your business, you will quickly sidle up to the territory drawing tool. Here, you can manually draw a territory map of specific interest to you, and customize its coloring. You are then able to view data that corresponds to that region, such as sales data, number of clients, or average yearly income.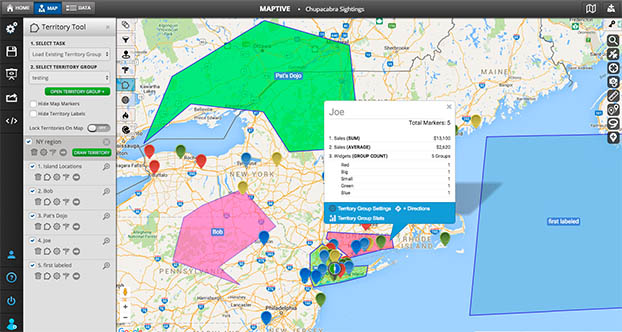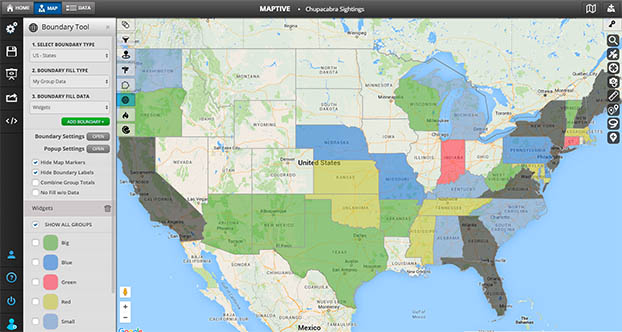 Boundary Tool:
Everyone needs boundaries, and Maptive helps you make them. Visualize boundaries based on areas such as cities, states, or zip codes. Secondary criteria — such as population, demographics, or average income — about the demarcated regions can then be added to further understand trends or identify opportunities.
The Boundary Tool is popular amongst real estate agents and salespeople who want to quickly understand the market in a particular area.
Heat Mapping Tool:
Heat Mapping is a sophisticated way to visualize numerical data. It's most typically used to understand market density across a map's vicinity. Our heat maps are fully customizable, allowing you to play around with the look and feel of your visualization. You have the option to adjust the opacity, radius, intentional threshold, and the gradient colors of the targeted areas.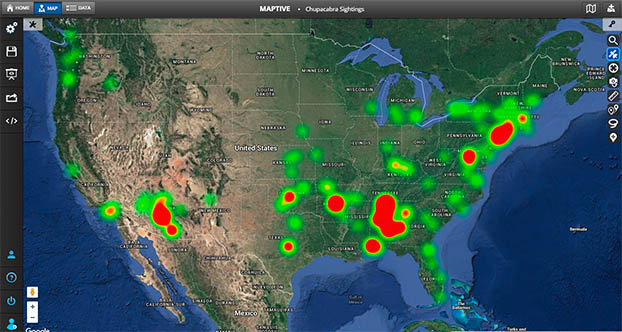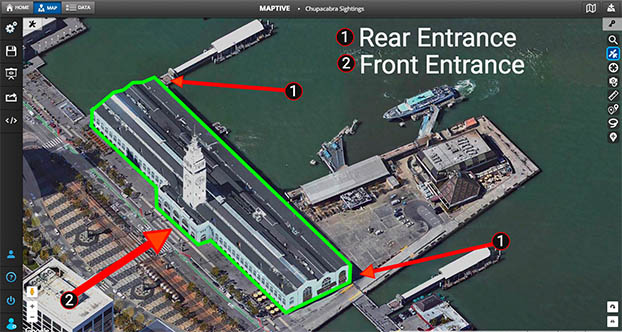 Map Drawing Tool:
This is the part where you really get to put your signature on the map you have created. Add text, bubbles, shapes, icons, labels, and images. Upload your own 70 x 70 pixel markers so that when other people see your map, they immediately recognize it as yours.
Lasso Tool:
Looking to edit the data related to a specific batch of markers? Lasso multiple locations and easily batch edit the data relevant to them. This tool also allows you to export the location data of the demarcated segment of your map.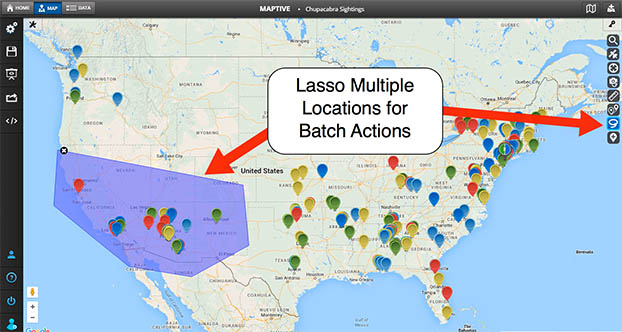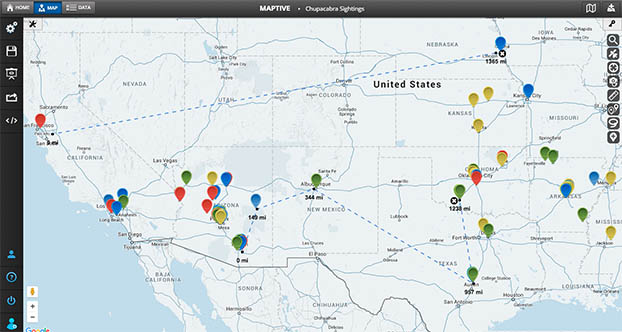 Distance Calculator:
If you want to seamlessly convert your geographic information into an interactive Google Map, this is the tool to do it. There you have it — a quick distance calculator between your inputted locations.
Location Finder:
The Location Finder will tell you precisely where you are. In panels on either side of your map, it will show you the details of locations close to you, and how to get to them.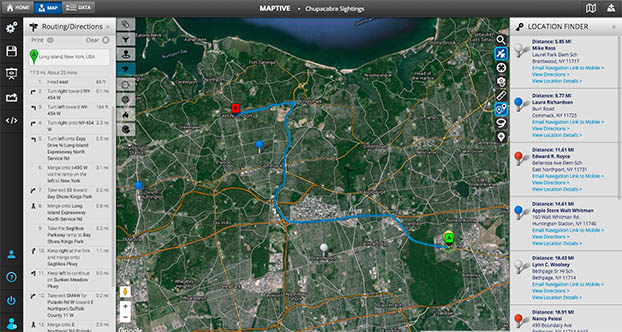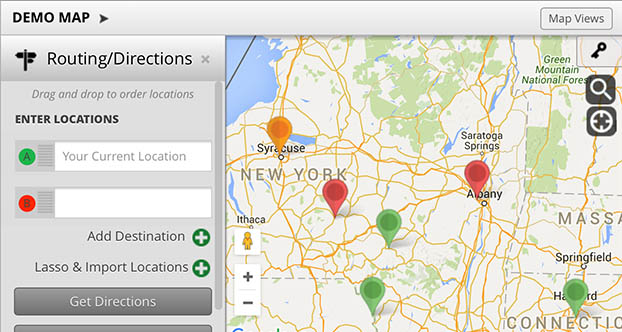 Turn by Turn Navigation:
By simply clicking a button in the popup of your chosen marker, you will open directions in your phone's Google Maps application. Just like that — Google Maps will then talk you through your journey.
Ready to sign up for our Free Mapping Software?
Sign up now for a free trial — no credit card details needed — and see where our mapping software will lead you.