Plot Points On A Map
Addresses – Cities – Zipcodes – All With Maptive
Plotting multiple locations on a map is fast and easy using our mapping software. Simply sign up for a free trial and then click on the "Create a New Map" Button. This will open a popup where you can name your map, then upload your data. You can load an excel file containing your location's address information, copy and paste them, or you can load a Google Sheet. If all your data has GPS coordinates already that's great. If not, Maptive will find the latitude and longitude of each location, and then plot multiple points all on a custom Google map.
See Maptive In Action:
What can I do with Maptive's software:
Maptive provides hundreds of ways to customize your map after you plot points to all your locations. By changing a single dropdown you can change the color of each of your location markers based on what type of customer they are. You can then filter which plotted points on the map you see by clicking on the key within the map tools area. This allows you to plot the subset of customers that have purchased a particular product, are serviced by one of your salesman, or based on any other data that you load along with your location data.
Find Directions between multiple locations. You can add multiple locations to the directions tool by simply drawing an outline around them. You can then find the optimal route between all of them with just the click of a button
Google Maps Reliability. Because we use Google Maps we can find almost anything you can find there. This means you don't need a full address. You could enter a list of cities and states, or even just zip codes and Maptive will be able to find their coordinates and plot them on a map.
Filtering Locations. With location filtering you can easily drill down on your data by adding a filter on any column in your spreadsheet. This can help you limit the number of addresses on the map and make it easier for you to find the locations that you need. Learn More
Store locator. The location finder works just like popular store locator software except it uses the addresses that you enter. This lets you easily find the address of the location closest to your location or any other address you enter into the tool.
Plot Multiple Points for Free
There is also a free version of our map plotting software. The free version limits you on the number of locations that you can map. It also turns off many of the advanced features that are available in the paid version.
Testimonials
What our customers say about us:
As our data visualization partners, Maptive has become an integral part of our operations—from Logistics to Project Tracking to Scheduling. (You guys rock!)

Maptive is essential to how we understand the global distribution of our leaders, helping us to reduce unnecessary travel time, costs and our impact on the environment.

The Hallelujah Chorus played in my head when I discovered Maptive—everything we wished for when we started our path.

True insight into our data is vital to our success—and Maptive gives us exactly that.

I have used several mapping tools, and Maptive is by far the most user-friendly and most comprehensive tool available.

Maptive helps us drastically with compliance, marketing and itinerary planning.
Plot Points On Map Google Maps
You want to map multiple points on a map, but you don't have the time to painstakingly input each one individually.
No problem!
You want to create a beautiful map that you can share and display, but you don't know a single line of code.
No problem!
You want to plot locations on a map, but the thought of learning a new program to do so is way too daunting.
No problem!
Maptive allows you to plot addresses on a map in a few simple moves. Yes, that's right. In a matter of moments, you can checkmate your mapping anxieties and conquer your data fears. You get to be the one in control of your information, rather than it getting the better of you.
Are you ready? We'll show you how to map multiple points in Maptive in just five simple moves.
Sign up for a free Maptive account
Upload a file that holds all the secrets of your location data (and don't worry, your data is transferred using encrypted https. Your data safety is a major priority of ours.)
In the click of a button, create your first map
Gawk at what you have done
Use our various tools to take your maps to another level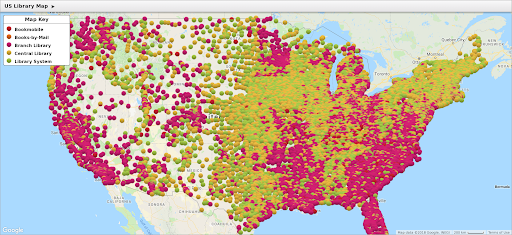 The adoring fans will flock. Scores of cartographical groupies will scream out to you as you insist that it was nothing really. All you did was map multiple points easily and efficiently on a magnificent looking map that contains all the details of the data you uploaded. No big deal.
Want to learn more? We'll take you through how easy it can be to plot points on a map that looks impressive to even the most discernible of observers.
Plot Points On A Map:
Your relationship with our maps is about to become a symbiotic one.
This is how it works.
Maptive is hungry for your location data. Feed it with coordinates or addresses and it will reward you by creating exquisite maps that you can use for a variety of purposes. Share them, embed them, print them, stare at them lovingly, buy them gifts, propose marriage to them — yes, they really are that remarkable.
These are the many marvelous ways you can get your data into our system:
Load an excel file that includes the information about the addresses you would like to map
Copy and paste your location data
Load a Google Sheet that contains the information for all the locations you would like to include
Plot addresses on map view by loading each marker individually. (While the slowest option, this can come in incredibly handy if you would like to add an address or two to an existing data set.)
We know. You're busy. Luckily, the challenges of the frantic pace of our contemporary lifestyles have come at a time when we have the technology to deal with them.
Having Maptive in your life is like employing the most remarkable personal assistant ever, who can not only plot points on Google Maps in a flash but can then go on to perform impressive functions with your newly created data visualization.
Our maps are cloud-based and powered with the out-of-this-world strength of Google Maps, meaning that when you decide to plot locations on a map with Maptive, you needn't fear that they'll disappear on you (unless of course you want to delete them.) You can access your maps from any device. The result? Once they are created, your team can use them to collaborate, navigate, advocate and calculate.
It's not hard to see how this story ends. The stress is removed from any task that requires the visualization of location based data. What's more, the various tools and functions available to you on Maptive allow you to gain deep insight into your data that would have otherwise remained lurking in the murky territory of your data's depths.
Would you like to meet some of our tools? Yes, they're the ones that you are going to find absolutely indispensable to your life the second you use them for the first time.
Map Multiple Locations…
… and then play with them
Once you've created your account, uploaded your data through your chosen method, and created your first map, it's time to have some fun. Maptive's capacity extends way beyond the ability to plot locations on a map. We know that it's ultimately what you do with those locations that counts.
May we present to you a few of our most prized features and tools.
Don't get in a fluster, just cluster, buster!
When you plot multiple points on Google maps, the resulting picture can look a little chaotic. It's a pile of markers! How are you supposed to find what you are looking for in the haystack?
Not to worry! We've thought of that. There are various ways to cluster your markers so that you can see the picture more clearly. From a simple cluster to a more complex pie chart cluster, you can decide which option best serves your purposes.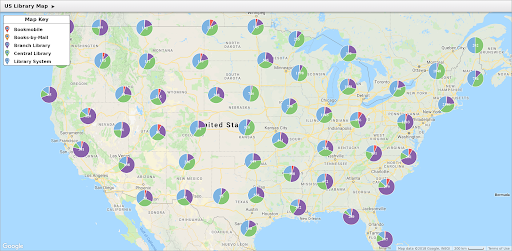 See how much clearer that is? And don't think this means you have to skimp on the detail. It's all there. All you have to do is hover over a cluster and the data you so lovingly (and efficiently) inputted will be revealed to you.
Yes, setting boundaries is important.
After you plot locations on a map, your next step is to organize the picture in front of you so that you it serves your exact purposes.
Our suite of tools includes the following fun features:
Territory Drawing Tool
Boundary / Geographic Territory Tool
With each of these options, you can delineate particular areas of importance. You then have the option of applying specific sets of constraints to demarcated areas, allowing you to decide what information you want included and displayed. You will quickly be able to see pictures emerge from your data set that were previously obscured by the rows and columns of your spreadsheet.
And remember when we told you that Google Maps forms the backbone of our platform? We weren't joking. The result is that all the information that would be included on Google Maps is at your disposal when you manipulate your own Maptive map.
Wow. You and Google Maps look good together. We're so happy we can facilitate the match.
It's Drive Time!
Once you plot points on a map, you will undoubtedly want to know the surrounding context of each marker. You want to know how far they are from other places, what proximity they are in relation to each other, and how far is too far away from them.
Use our Distance Radius Tool or our Drive Time Polygon to gain valuable insights about your markers when you map multiple points.
Learning if you've situated your business far enough away from the nearest competition or how far your employees might have to drive to get to work are just some of the many uses for these handy little tools.
Find your way in life.
You know how indispensable Google Maps has become to your life. Be honest — sometimes you turn the navigation feature on even if you already know where you're going.
Maptive takes these navigation features to another level. Our platform allows you to plot points on Google maps and then optimize your route between them.
The only problem — being lost in no longer an excuse for being late.
Customize your heart out.
Our maps are so customizable you would think our platform was created solely for your personal use. Once you plot points on a map, you can choose almost every element of the look and feel of your map. Change the design of the markers, the colors of any areas you have shaded, the opacity, the boundary sizes — we leave you all the room you need to create the map of your dreams.
And now, it's story time. Learn about just some of the ways you can use our platform to plot multiple locations on a map.
Plot Multiple Points On A Map:
Meet Gertrude. She works as a location manager in the film industry.
Her job requires that she plot points on Google Maps for the purposes of organizing the logistics of a shoot, telling the crew how to get to their destinations and gaining permission from the city for shooting in specific locations.
Gertrude doesn't only have to deal with one or two locations — on certain films and series, she has to map multiple locations that sometimes number in the hundreds. She then has to ensure that everyone on her crew has the information they need. The last thing she would ever want is for the shoot to fail because she could not adequately plot points on a map.
Before Maptive, Gertrude used to sit up late, desperately formulating the location data she had to include on her map in a way that looked somewhat appealing. She tried everything from using excel to trying simple online platforms to settling for good old paper, pen and scissors. Whatever she did led her to the same point — one of extreme frustration.
And then she discovered Maptive.
Maptive not only allows her to plot locations on a map with ease, but also provides a tool kit for her to do with those maps as she pleases. She displays distances, outlines areas where the base camps are to be, uses the drawing tool to highlight important spots.
She can then share certain maps with specific people, print an enlarged version for the production office, and include one on their daily call sheet.
The crew has noticed. She's become somewhat of a hero on set for making everyone's lives just that much easier.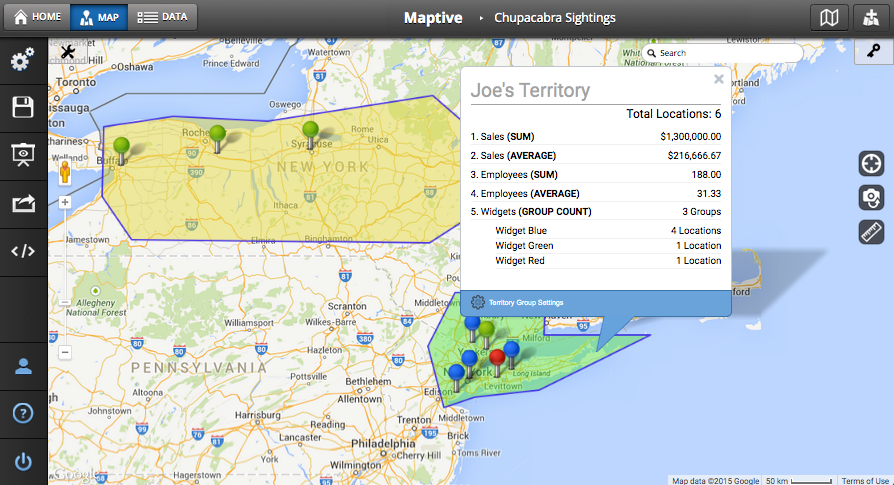 Meet Walter. Walter's job is to seek out new opportunities for a rapidly growing startup.
He's out and about all day. Previously, he would have to plot locations on Google Maps one by one, and then try and figure out the best route between the various addresses.
Then Maptive entered his life.
Now he simply uses the OPTIMIZE function on the Direction Tool and within seconds, he is given the most efficient route between his various destinations.
But Walter's use of Maptive doesn't end there. He has found that he can plot points on a map that represent his competitors' locations. He can then cluster the markers that he has plotted onto his map and by doing so, is quickly able to identify areas where the competition is low.
He has also just discovered the Heat Map function [EMBED LINK], which he is more than a little excited about. By illustrating areas of high and low density, the heat map does half of Walter's job for him.
Walter's company tells him they're lucky to have him. He smiles, knowing that there is no way he could be as impressive as he is without Maptive.
Sign up to Map Multiple Locations today!
You also want to be impressive, you say? Well, we think you already are — but if you'd like to take things to another level, sign up for Maptive's free trial today. [EMBED LINK]
No credit card details needed — only some location data, curiosity and a desire for excellence and efficiency.
Start mapping now!
Just follow these simple steps:
---
Copy & Paste OR Drag & Drop
your data set here.
OR you can Upload My File
Important: Remember to include column headers in your data set. (like the example)

Double Click then Copy & Paste
OR
Drag and drop
your data here
Date Security: Your data is transferred using encrypted https