3 Ways to Create a Custom Google Map
Create a Map using the My Maps feature on Google Maps Website.
Use mapping software like Maptive or MatchGeo that use Google
Create your own application using the Google Maps API
Method 1: How to create a custom map on the Google Maps website
Google Maps allows you to create custom maps using the steps below. These instructions show how you can add markers manually, however they can also be added as a group by uploading a spreadsheet. This method has the advantage of being easy and free, but is limited in the number of markers you can add and features that are available.
Below are instructions on how to create a map using each of these methods
Go to the Google Maps Page to make a Google Map.
Click on the Menu icon in the top left-hand corner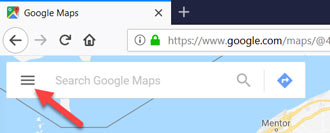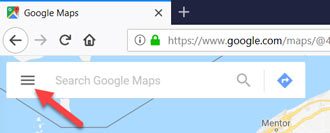 Click on the "Your Places" Option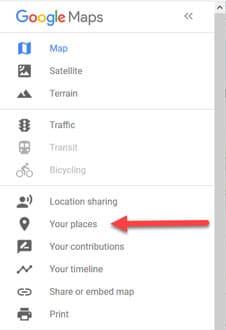 Click on the Create Map Button


Once you are on the map creation page click the marker icon.
Find the place on the map you want to add a marker and click.


This will place a marker and bring up a box where you can add a name description and other attributes to the marker.
Repeat the previous 3 steps as many times as needed.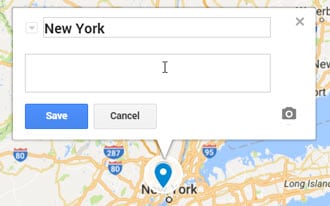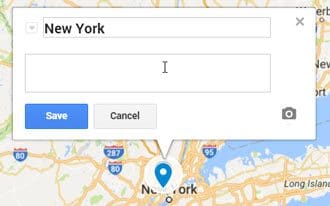 Once you are finished you can click on the location 1 in the image below to name your map. 2 to name your layer, and 3 to share your maps with others.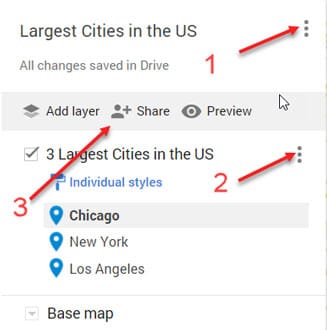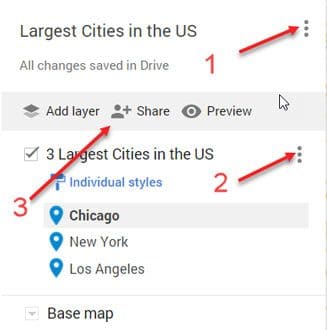 Method 2: Use Mapping Software like Maptive
Go to the Maptive login page and either signup or login.
Once on your Maptive home page click on the Create New Map button

In the "Create a New Map" popup, name your map, and click continue.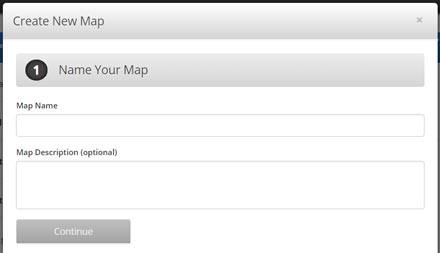 Our map customizer software allows you to select your data source. You can choose to upload a spreadsheet, copy and paste data, use Google Sheets, or in this example add markers manually.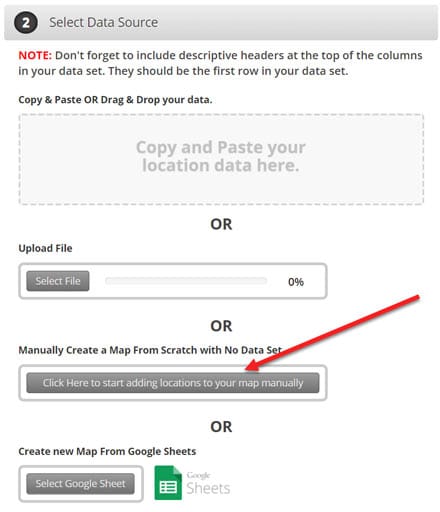 Then click on "Place a marker on the map" button.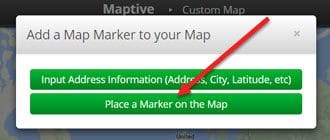 Then move the map and click on the location you want to place a marker.
To add more markers click on the "Add a marker to you map" icon and repeat the previous 2 steps.
Once completed, your map might look like the one below. The arrow points to where you can go to share this map, but as you can see there are too many options within Maptive to show in one page. Feel free to play around with a map or visit our features page to read about each individual feature.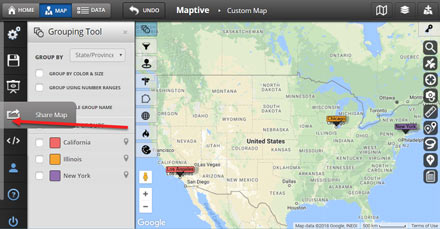 Method 3: How to create a map with the Google Maps API.
Google Maps API gives you the ability to create a truly custom map that works exactly how you want it to. However to create more than just a basic map you will need some considerable programming skill. This Method has the advantage of being the most flexible and is free up to certain limits set by Google. The disadvantage is that it can be time consuming and complicated to build all the features you want. You can find a tutorial on how to create a simple map with a marker using the Google Maps Javascript API here.
What is the best method to create a custom Google Map?
The best way to make your own custom Google Map will depend on your needs. If you just need a quick map with limited functionality you can use the Google Maps website. If you need to customize your map quickly with a wide array of built in functionality you will probably do best using prepackaged mapping software like Maptive. However if your organization cannot afford mapping software, or you need a completely custom map that is not available in other software you should look at creating a map using the Google Maps API.
Featured Posts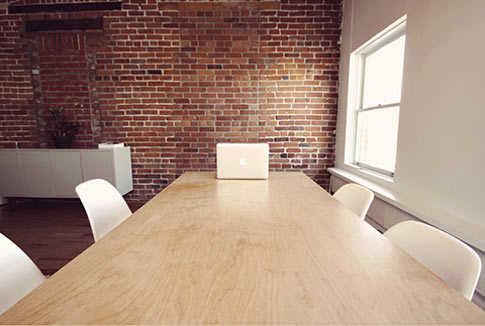 Startup Stack: 25+ Influencers Pick Their Favorite Tools For 2016
December 1, 2018
2016 is the year of growth. For many entrepreneurs and startup founders, that means investing in new tools that can boost productivity…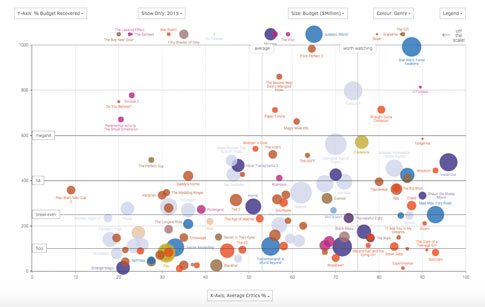 17+ Impressive Data Visualization Examples You Need To See
December 1, 2018
By visualizing information, we turn it into a landscape that you can explore with your eyes, a sort of information map. And when you're lost in information…