A Geographic Information System, or GIS software, is a sophisticated mapping technology that allows you to store, organize, visualize, and display location-based data to easily identify patterns. If used effectively, GIS programs can turn stacks of data-gibberish into clearly articulated mapped-out meaning.
The implications of this are vast. For businesses, it means quickly identifying areas of opportunity. It means acquainting yourself with your market, knowing how to target your sales efforts, and seeing if your hard work is paying off.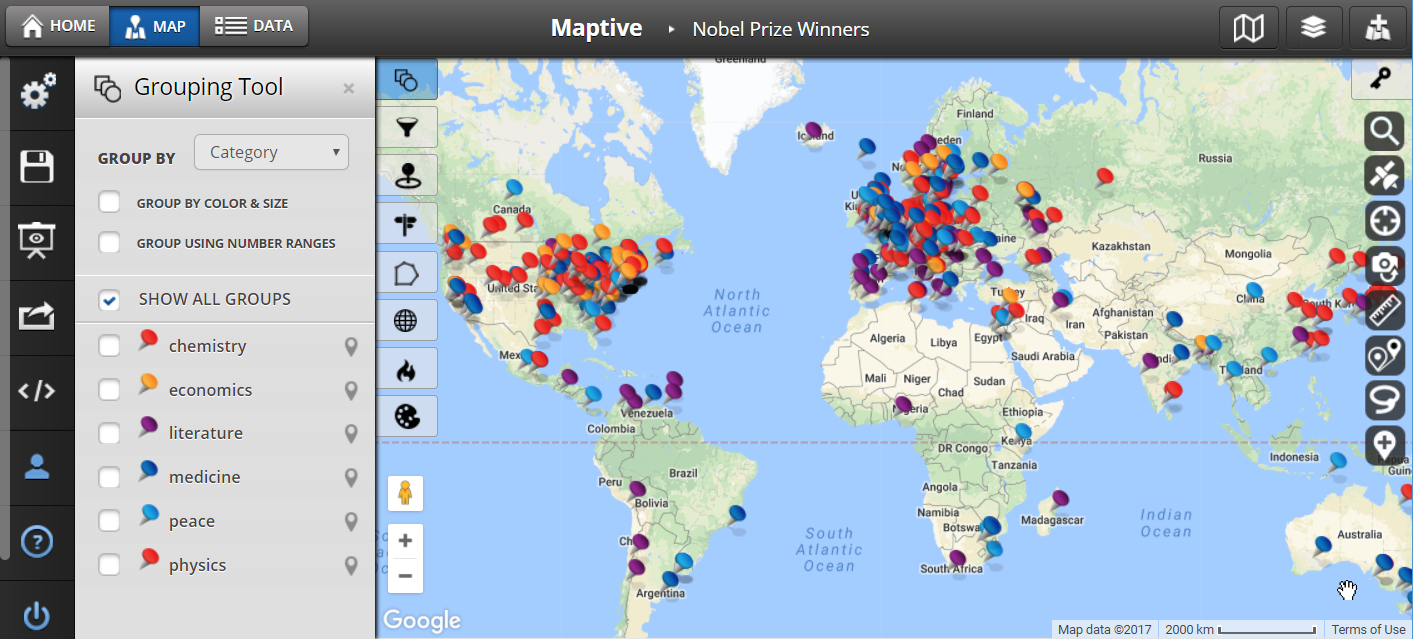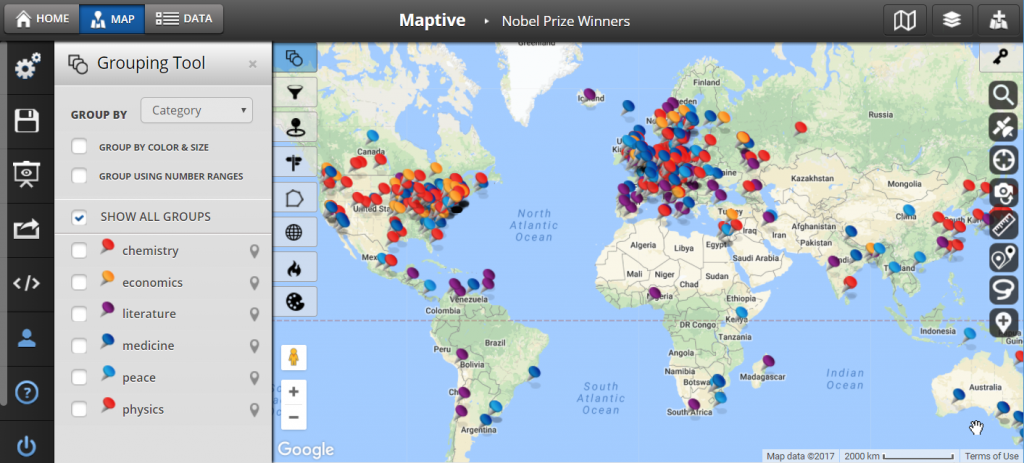 But the advantages of this kind of effective data wrangling are not limited to the business world. The uses of GIS platforms extend to just about anyone — from academics to city planners, from public health officials to serious gamers. The reality is that if you have information in your life that would like to better understand, GIS technology can help you do that.
In one of life's greatest ironies, finding the right GIS software can be very difficult — it's easy to get lost among the many available options. Maptive is an elegant solution to this particular GIS software problem.

Maptive's GIS Mapping Software:
Because we are cartographic connoisseurs, we'll make meaning out of this for you. Maptive is a GIS mapping app that is powered by the superhero capabilities of Google Maps. That means:
Reliability.

A capacity to handle huge amounts of data.

Enterprise-level solutions to your GIS software needs.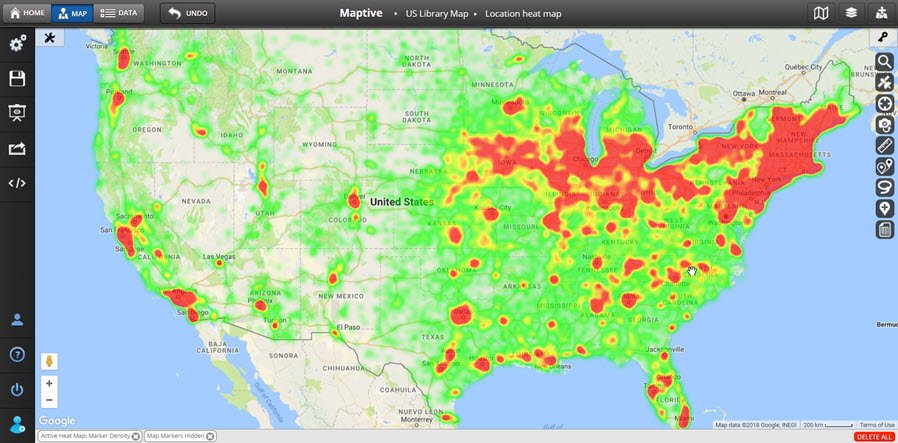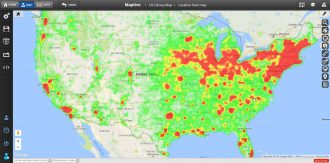 If you would like to see what the buzz is about, you can sign up for our free trial.
What can GIS Software do?
GIS systems have three primary functions. They can store, analyze, and display data. Let's break down exactly what this means and how Maptive executes in these three core capacities.
Store Data:
GIS programs allow you to store a wide array of geospatial data. To comprehend how Maptive is able to excel in data management, it's important to understand our platform's special relationship to Google Maps.
Google Maps is a type of GIS software. Think of how much location data is already stored on its platform: a whole world full of geo-coded detail. Our integration with Google Maps allows us to tap into that vast wealth of geographical information to bring you a platform that is powerful, organized, and dependable.
Think of GIS programs working as an exercise in layering. At the base level is Google Maps. On top of that, our GIS technology adds all the tools to help you visualize your data. You add your specific data points, whether manually or via an excel spreadsheet, and we will map it.
As you can see in the example below, it is important for this company to store sales information per salesperson.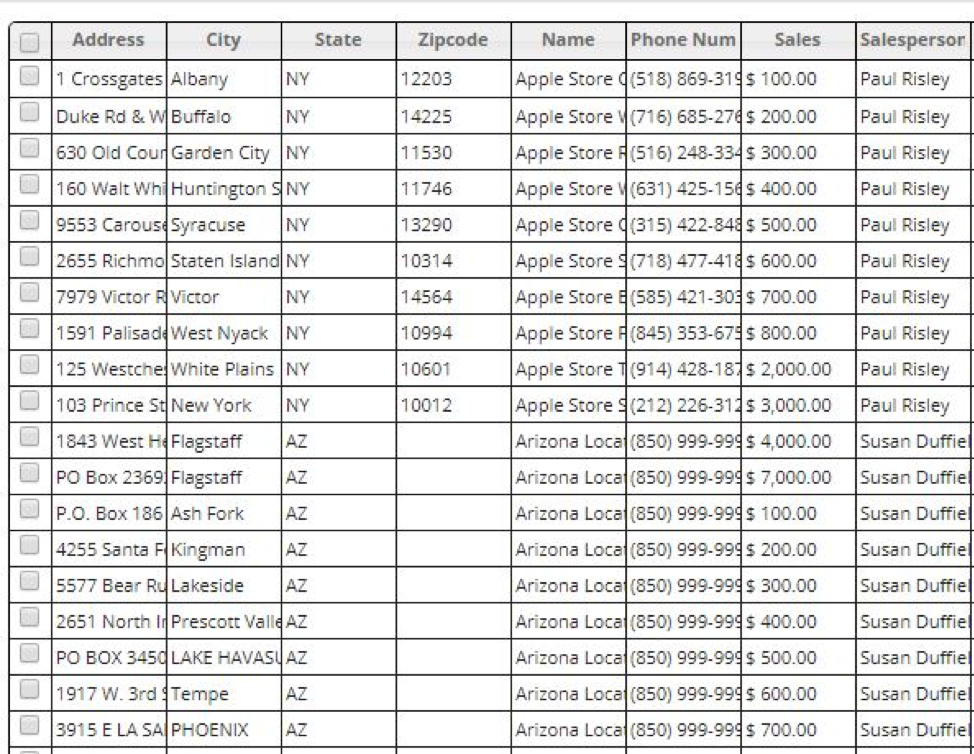 Perhaps they are looking to know more about the patterns in their sales conversion by area, or which salespeople are most effective in each zone. By inputting their location data into Maptive, in a matter of clicks, they will have their very own personalized web map that will give them these answers.
Plus, Maptive is entirely cloud-based. All of the types of data you have stored will be available to you at any time of the day or night, no matter where you log on from. This saves you all the hassle of downloading and installing large desktop GIS applications.
Analyze Data:
When it comes to GIS data analysis, Maptive is a superior software. We don't just map your data – our tools tease out the important information, whether it's an optimized driving route or a heat map that identifies data density in certain geographic areas. We do the spatial analysis for you.
Some of the tools include:
Display Data:
Did we mention that we love making beautiful, customizable maps? Did we let you know that GIS technology allows us — and you — to do exactly that? You get to pick everything from what your markers look like to the colors of the inner radius of your heat map.

Choose the colors of your routes, your boundaries, and the regions you demarcate. You can even choose your overall map style. Perhaps a little sepia for a vintage look?
What's more, you have full control of what part of your map you would like to display. Specify the area and how zoomed in or out you would like to be. Go to your map settings and decide whether you would like to hide certain roads or waterways. Do you want to display the names of cities and counties or would you prefer to leave this blank?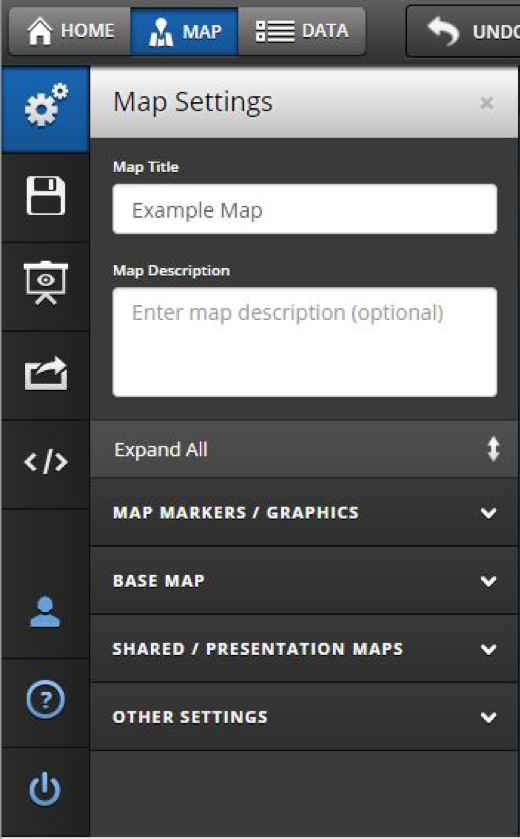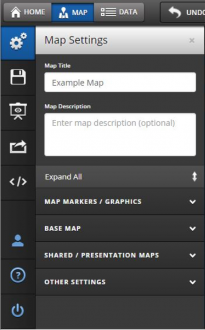 And then there's our map drawing tool. You're going to love this one. You get to put your stamp on your map by adding things like text bubbles, shapes, icons, and labels.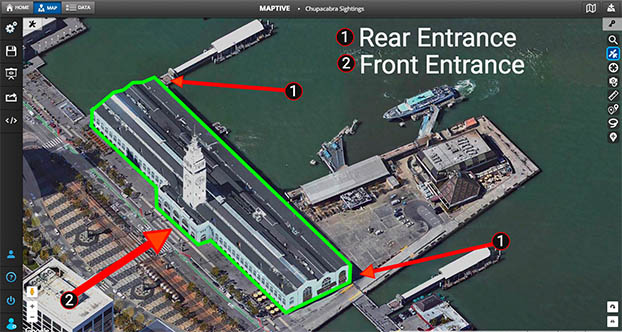 Who is GIS Mapping Software for?
We're going to let you in on a little secret — a GIS mapping app can be useful to just about anyone. From a ten year old looking to create a school project that will win a prize in the science fair to a high-level researcher wanting to map complex data, if you've got location-based information that you would like to understand, GIS software can help you do it.
To give you some ideas, here are some of the people who have made very good use of GIS technology:
Marketers:
GIS programs are a marketer's dream. With GIS software, marketers are able to understand patterns based on various factors, from average income in a particular area to the density of a certain demographic. They can quickly identify where to focus their efforts.
Salespeople:
If you are a salesperson, you likely spend a fair amount of your time traveling from one potential customer to the next. Simply program the locations you need to hit into your map, and Maptive's route planner will make sure you get there as efficiently as possible.
Franchisers:
By using our GIS mapping app's proximity tools, you can easily identify if a new potential location of a franchise is too close to any of the others.
City Planners and Developers:
Urban Planners make use of GIS software to make informed decisions on important issues that affect the lives of all a city's inhabitants.
Real Estate Agents:
While we're on the topic of housing and development, many real estate agents are already using GIS software to help them quickly identify market trends, understand demographics, and see the distance between locations.
Public Health Workers:
GIS software allows those who create and administer public health policy to quickly identify threats to public health. By tracking and analyzing data – such as the number of infected people in an area – public health officials can determine the next steps for policy creation.
Academics:
Whether our maps are used in the social sciences to understand human behavior, in the biological sciences to understand plant and animal density in a particular region or in the geography department, faculties in every school should have access to GIS software.
Ready to try Maptive's GIS software?
Sign up for a free trial here:
If you think our GIS software will be a good fit for your company, here are the plans we have on offer.