What Is Location Intelligence?
Location intelligence is the analysis of geospatial data to identify trends and patterns. Start with addresses, coordinates, or locations and use location intelligence software to determine answers to a range of questions relevant to your business.
Try Maptive Now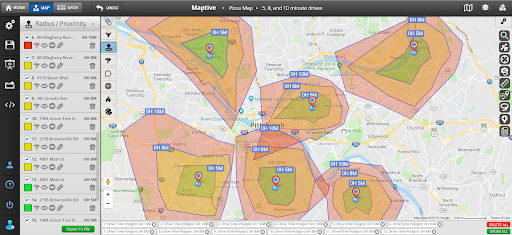 With location intelligence software like Maptive, add layers to maps powered by your own sales data, demographic data, or other key components to your research. Most location intelligence draws on geographic information systems (GIS) like Google Maps to create powerful maps and develop rich insights.
Maptive's location intelligence solution is for companies of all sizes who want to gain a competitive advantage with mapping tools for business.
What Can I Use Location Intelligence Software For?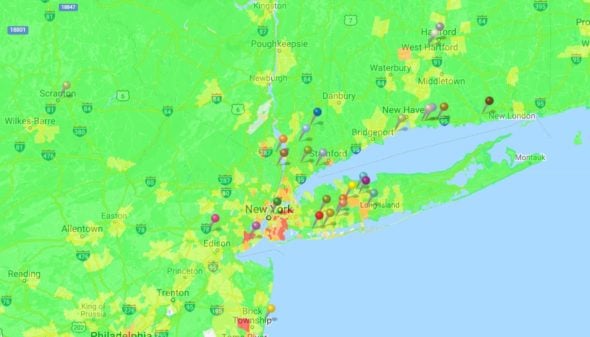 Data is key to success for any business, and location data especially plugs in with a range of possible insights.
Examples of what you can do with Maptive include:
Sales and weaknesses in your territories:
Create and manage territories across your organization. Draw territories based on geographic boundaries like zip codes. Once created, aggregate data in your spreadsheets into these territories. Then, compare different territories to make business decisions.
Demographic analysis:
Understand your current customers or perform market analysis in new locations with demographic data drawn from the U.S. census, including population, age, median household income, education, and more.
Supply chain and business operations visualization:
Build data visualizations with your whole supply chain mapped out. Optimize driving directions between locations or filter and group your data on the map to see one step of your supply chain at a time.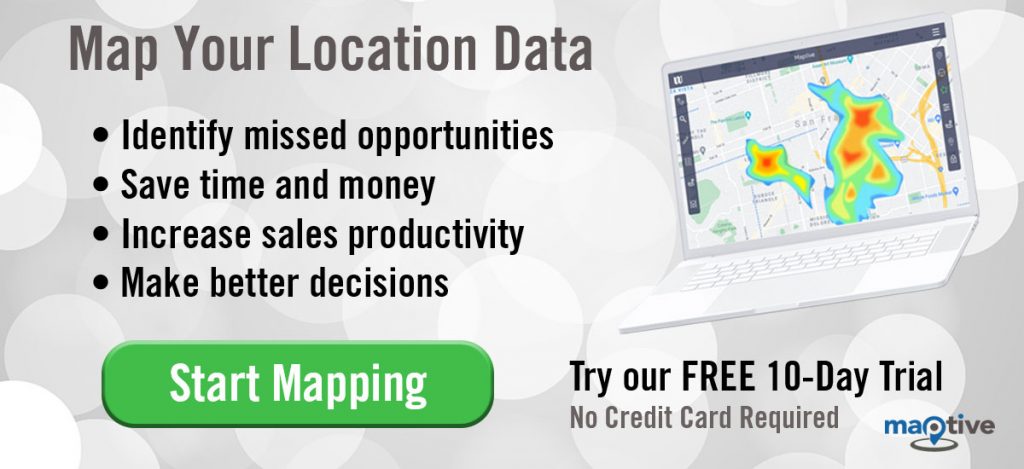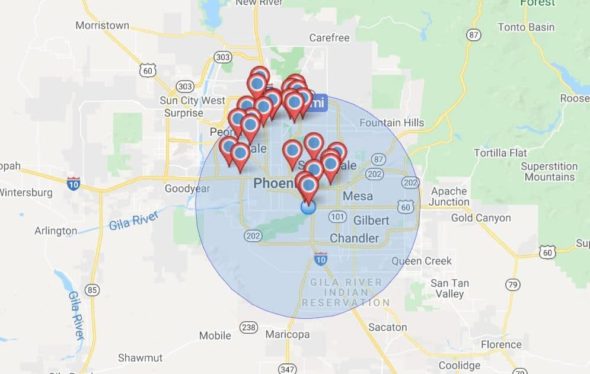 Site selection for commercial real estate:
When your business is looking to expand, selecting the right location can be the difference between success and failure. Using Maptive you can draw a radius around all of your current locations. This allows you to see areas that may currently be underserved.
Route optimization for field representatives and delivery drivers:
Whether you need to find the fastest route between sales calls, deliveries, or even pick up kids on a bus route, Maptive's routing tool can find the best route between multiple locations. This will reduce your time and gas spent on transportation.
What Kind Of Data Analysis Does Location Intelligence Software Provide?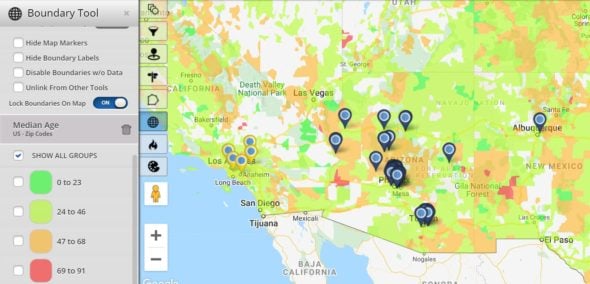 1. Spatial Analytics:
Spatial analytics is often the key to true efficiency within field teams, site selection, and more. Upload relevant business data and see and optimize travel times for delivery drivers or sales representatives. Also, determine proximity to other businesses (competitors or your own franchise locations) with Maptive's radius tool.
2. Demographic Analysis:
Pair demographic data to strengthen your own insights through customer research. What's the average age of your customers in that sales territory that is consistently underperforming? What is the population density in the new area you're considering expanding to? These are examples of the questions you can answer with Maptive's demographic data drawn directly from the U.S. census.
3. GIS Foundation:
One of the key features of most location intelligence platforms in the GIS. Maptive is built on Google Maps' enterprise platform with most of the location analytics tools you know and love. We add our own spin with the location intelligence tools listed above, as well as countless customizable options to filter your data and make your map look the way you want.
Start Your Free, No Risk, 10 Day Trial
No credit card required. No surprises. Just Results.
START MAPPING NOW