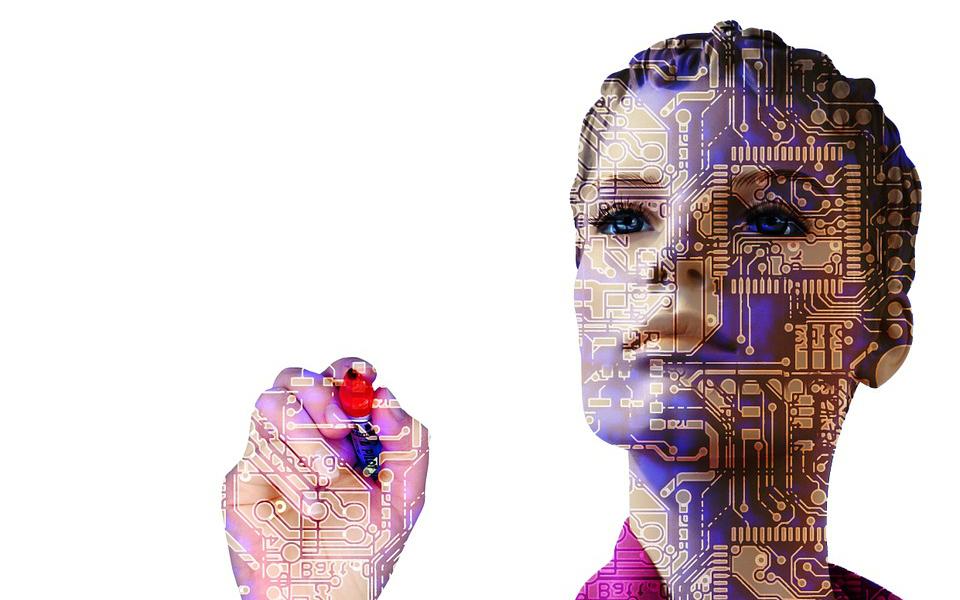 We are at the beginning of a revolution that will impact every business and life on this planet.
While we live in the information age, it is vital to have a way to process all the information into something tangible and usable. Thankfully, this is where big data comes into play.

What is big data?
Big data is all about taking large data sets that may be analyzed to reveal patterns, trends, and associations, especially relating to human behavior and interactions.
Some take this data and create complex and beautiful visualizations. Others take the large quantities of information to predict the future.
They then apply what learning to create better healthcare, customer service, music preferences, marketing systems, and better data-driven decisions.krist
Who is the best source of information on big data?
With over 1.2 billion websites, it's a challenge to find the best people to follow, and get quality advice from. So we took the time to find some of the most influential experts in the field of data for you.
To find out who were the most influential big data experts are around the world, we compared many data science practitioners' impact on social media. Although by no means a perfect science, social media has given us an inside peek into how influential people are online.
Note: For various reasons, we chose to exclude those that did not have an English speaking audience. Those of note that may be worth checking out include Gilles Babinet (@babgi) and Emmanuelle Leneuf (@FlashTweet).
In addition to a list of the top experts to follow, we've included some of their best articles, videos, and other resources, for your convenience.
Without further ado, after analyzing over 800 names, here is…
A data-backed approach of the top 100 Big Data experts to follow.
Ajit Jaokar, Alistair Croll, Andrew Brust, Andrew Ng, Andy Kirk, Andy Cotgreave, Annie Pettit
Ben Lorica, Bernard Marr, Bill Schmarzo, Bob Gourley, Bob Hayes
Cameron Marlow, Carla Gentry, Chris Albon, Claudia Imhoff
Dana Gardner, Dave Vellante, David Smith, Dean Hristov, Dez Blanchfield, Diego Kuonen, DJ Patil, Donne Martin, Doug Laney, Drew Conway
Edd Dumbill, Elizabeth Dwoskin, Emilio Ferrara, Eric Debray, Evan Sinar
Gil Press, J. Graeme Noseworthy, Gregory Yankelovich, Gregory Piatetsky
Hadley Wickham, Hilary Mason, Holger Mueller
Jason Averbook, Jeff Hammerbacher, Jen Underwood, Jeremy Waite, Joe Burridge, John de Voogd, John Myles White, John Furrier, John Burn-Murdoch, John Foreman, Jonathan Becher, Josh Wills, JR Reagan
Kenneth Cukier, Kirk Borne, Kristof De Wulf
Leonid Kruglyak, Lillian Pierson, Lisa Winter, Louis Columbus
Marc Smith, Marcus Borba, Mark Torr, Mark van Rijmenam, Mark Smith, Marshall Kirkpatrick, Matt Asay, Mathias Golombek, Max Galka, Merv Adrian, Michael Wu, Miguel Ríos, Mike Sutcliff, Mike Briercliffe, Monica Rogati
Paul Zikopoulos, Pedro Castillo, Peter Skomoroch, Phil Simon
R "Ray" Wang, Rahul Agarwal, Randy Olson, Richard Lee, Roger Peng, Ronald van Loon
Scott Brinker, Simon Porter, Susan Etlinger
Tamara Dull, Tariq Khokhar, Theo Priestley, Tim Hughes, Timo Elliot, Tom De Ruyck, Tristan Bishop
Vala Afshar, Vincent Granville, Vishal Kumar
100. Bill Schmarzo (@Schmarzo)
Bill speaks frequently on the use of big data, with an engaging style that has gained him many accolades. An avid blogger, author of "Big Data: Understanding How Data Powers Big Business," and frequent speaker on the application of big data and advanced analytics, Bill has contributed much to the big data field.
Currently, Bill is the CTO of EMC, where he is responsible for identifying, developing and rolling out analytics, data warehousing and MDM service offerings
Score: 54.5
Big Data Expert Resource: Thinking Like a Data Scientist Part I: Understanding Where To Start
99. Felicity Carson (@fcarson)
With an extensive experience in IT marketing ranging from communications, digital marketing, and product launches, Felicity leads the IBM Information & Analytics Group marketing organization as their Marketing Vice President.
Score: 54.6
Big Data Expert Resource: Enterprise Content Management
98. Andrew J. Brust (@andrewbrust)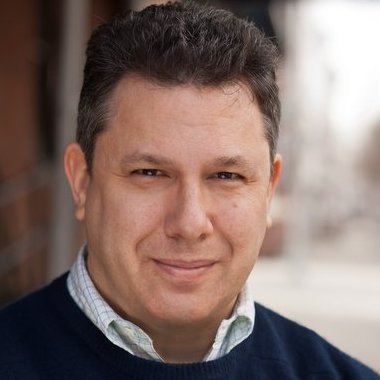 As the Senior Director of Market Strategy and Intelligence at Datameer, Andrew is responsible for bringing product information to the market, Andrew serves as the conduit between Big Data/BI market and Datameer Product Management, Product Marketing and Executives.
Andrew is also the co-author of "Programming Microsoft SQL Server 2012"; an advisor to NYTECH, the New York Technology Council; co-moderator of Big On Data; serves as Microsoft Regional Director and MVP; and writes the Redmond Review column for VisualStudioMagazine.com.
Score: 54.7
Big Data Expert Resource: Five open source Big Data projects to watch
97. Jeff Hammerbacher (@hackingdata)
Formerly the data manager at Facebook, Jeff later became the Founder and Chief Scientist of Cloudera, a modern platform for data management and analytics. Jeff is also a member of the board of trustees for the Cancer Research Institute, a VC partner at Techammer, and assistant professor at Icahn School of Medicine.
Score: 54.85
Big Data Expert Resource: Why Data God Jeffrey Hammerbacher Left Facebook To Found Cloudera
96. Tamara Dull (@tamaradull)
The Director of Emerging Technologies on the SAS Best Practices team, Tamara is no stranger to technology, having been in the high tech industry for the past 30 years, starting with Digital Equipment Corporation. The core of her focus is on big data, privacy, and the Internet of Things. Tamara is also a contributor at Smart Data Collective and blogs at TamaraDull.com.
Score: 54.9
Big Data Expert Resource: A Big Data Cheat Sheet: What Executives Want to Know
95. John de Voogd (@JohndeVoogd)
With over 15 years of experience in ICT, John has served in many functions like project management, account management, sales management, consulting, interim management and marketing. John works as the business manager for Ricoh Nederland, a trusted technology leader, with an impressive track record for innovative and sustainable business solutions.
Score: 55
94. J. Graeme Noseworthy (@graemeknows)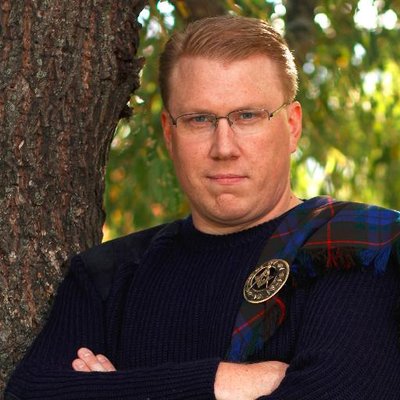 Graeme's sole focus is to develop and deliver the creative content and social media that demonstrate the value that IBM's products and services provide to communications companies around the world so they can build a smarter planet.
Currently, Graeme is the Senior Manager and Content Marketer of the Communications Sector for IBM Analytics where he manages an agile team responsible all content in the communications sector.
Score: 55.1
Big Data Expert Resource: Santa's secret solutions for gaining insights on the most important night of the year
93. Gregory Yankelovich (@piplzchoice)
After years of working with CRM and the 360 degrees view of the customer, Gregory came to realize how little an enterprise actually knows about its customers. He soon became intrigued and obsessed in using technology for automated extraction of this knowledge.
Gregory enjoys helping companies to listen to the customer's voice and translate it into tangible business results by helpign them to create more desirable products and services, lower cost of marketing, and optimizing customer support. Gregory blogs at cx-iq.com.
Score: 55.15
Big Data Expert Resource: Customer Experience – From Data to Action
92. Richard Lee (@InfoMgmtExec)
Richard is an Executive Consultant in the domains of Privacy, Analytics, Digital Transformation & Leadership Development. Richard serves as the Managing Partner at International MultiConference of Engineers and Computer Scientists (IMECS).
Richard is also a writer for Information Age, a leading business-technology magazine and website for IT leaders.
Score: 55.5
Big Data Expert Resource: Do you really need a chief data officer?
91. JR Reagan (@IdeaXplorer)
Dr. JR Reagan is Deloitte's Global Chief Information Security Officer. In this role, all the information coming in and out of this multibillion-dollar enterprise falls under his domain. Reagan is quite eager to share his insights on data with the world, and makes presentations on cybersecurity, innovation, and analytics to audiences across the globe and has appeared in the Wall Street Journal, Financial Times, CNN, and Washington Post.
Score: 55.6
Big Data Expert Resource: The Identity of Things
90. Phil Simon (@philsimon)
A frequent keynote speaker and recognized technology expert, Phil has become an award-winning author of seven management books. His contributions have been featured on HBR, Wired, Quartz, CNN, NBC, CNBC, Inc. Magazine, BusinessWeek, The Huffington Post, Fast Company, The New York Times, and FoxNews.
Currently Phil is seeking a full-time position as a visiting professor or non-tenure-track faculty member in 2016.
Score: 56
Big Data Expert Resource: Social media numbers: The data quality challenge
89. Josh Wills (@josh_wills)
Josh works as the Director of Data Engineering for Slack Technologies, a team collaboration messaging app for teams so they can have everything in one place and instantly searchable.
Previously, Josh has held roles at Cloudera, Google, and Indeed.com.
Score: 56.1
Big Data Expert Resource: What classes should I take at Duke if I want to become a data scientist?
88. John Foreman (@John4man)
Frequent speaker on life, love and data, and author of the data science book, Data Smart, John works as the Chief Data Scientist at Mailchimp.com, where he works with devs and designers to create data products that benefit MailChimp's customers.
As a data scientist, John translates business needs and objectives into analytic solutions that balance rigor with applicability. In this role, it is essential to an effective analytics practice at any company, which John does exceptionally well. John also occasionally blogs at john-foreman.com.
Score: 56.2
Big Data Expert Resource: Surviving Data Science "at the Speed of Hype"
87. Dave Vellante (@dvellante)
Long-time tech industry analyst, CEO, and entrepreneur, Dave works as the Co-founder and Chief Research Officer of Wikibon, a community of business technology practitioners solving problems through an open source sharing of free advisory knowledge.
Dave is also the co-founder & co-CEO of SiliconANGLE Media, a leading live interview show covering enterprise technology and innovation and co-founder of Crowdspots, an angel funded startup using big data techniques to extract business value from social data.
Score: 56.35
Big Data Expert Resource: DataCore Customer and CEO Interviewed by Dave Vellante on Parallel I/0 and Value of Software-Defined Storage
86. Michael Sutcliff (@MikeSutcliff)
Mike is the Group CEO of Accenture Digital, where he focuses on leveraging the full breadth and scale of Accenture's cloud, systems integration and enterprise application capabilities and its global delivery network to help clients integrate digital into all facets of their organizations to transform their businesses.
He oversees a global team of 30,000 people who provide a comprehensive portfolio of business and technology services, from developing digital strategies to implementing digital technologies.
Score: 56.5
Big Data Expert Resource: Mike Sutcliff Point of View: Digital Domain Mastery
85. Mark Torr (@mark_torr)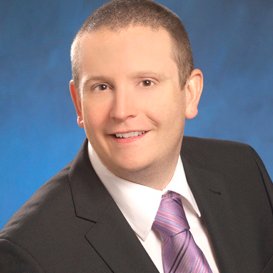 A seasoned leader with expertise in product management, product marketing, and business development, Mark is driven to increase revenue for the companies he represents, ensuring their customers obtain maximum business benefit and to continuously improve through the use of technology and data. You can also check out his blog for more great resources at www.marktorr.com.
Score: 56.6
Big Data Expert Resource: The tale of two innovation labs for big data
84. Elizabeth Dwoskin (@lizzadwoskin)
Covering the growing world of big data across many industries, Elizabeth is a journalist for the Wall Street Journal. There, she writes on many topics that is influence by data such as health care, politics, privacy, innovation, and how predictions and algorithms are changing the way we live.
Score: 56.75
Big Data Expert Resource: IBM Crafts a Role for Artificial Intelligence in Medicine
83. Jonathan Becher (@jbecher)
Once the CMO at SAP and former three time CEO, Jonathan has since become the Chief Digital Officer at SAP, where he heads up a newly-created integrated business unit which will market and sell traditional ecommerce and digitally native software, content, education and services direct to the consumer through SAP's digital store. Jonathan also blogs at jonathanbecher.com.
Score: 56.85
Big Data Expert Resource: Why No One is Showing Up for Your Digital Transformation
82. Lillian Pierson (@BigDataGal)
Lillian Pierson, P.E. is an expert in the field of big data and data science. She is also a licensed professional engineer in the United States, and the author of three technical books by Wiley & Sons Publishers: Data Science for Dummies (2015), Big Data / Hadoop for Dummies (Dell Special Edition, 2015), and Big Data Automation for Dummies (BMC Special Edition, 2016).
She has consulted to large technical organizations in the private sector, such as IBM, Dell, and Intel, as well as government organizations, from the U.S. Navy down to the local government level. Through her business, Data-Mania LLC, Lillian offers both online and in-person training in the topics of big data, data science, and analytics.
Score: 56.9
Big Data Expert Resource: 5 reasons I love big data and analytics
81. Claudia Imhoff (@Claudia_Imhoff)
Claudia Imhoff, Ph.D., is an internationally recognized expert on analytics, business intelligence, and the architectures to support these initiatives. Dr. Imhoff has co-authored five books on these subjects and writes articles (totaling more than 150) for technical and business magazines.
She is also the Founder of the Boulder BI Brain Trust, a consortium of internationally-recognized independent analysts and experts. You can follow them on Twitter at #BBBT or learn more at www.bbbt.us.
Score: 57
Big Data Expert Resource: 4 Ways Businesses Can Get More From Their Data
80. John Myles White (@johnmyleswhite)
John Myles White is a Ph.D. student in the Princeton Psychology Department, where he studies how humans make decisions both theoretically and experimentally.
Outside of academia, John is a scientist at Facebook and Julia developer. He has been heavily involved in the data science movement, which has pushed for an open source software approach to data analysis. He is also the lead maintainer for several popular R packages, including ProjectTemplate and log4r. John is also the author of Machine Learning for Hackers and Bandit Algorithms for Website Optimization.
Score: 57.2
Big Data Expert Resource: John Myles White on Fundamental Concepts in Programming Languages
79. Miguel Ríos (@miguelrios)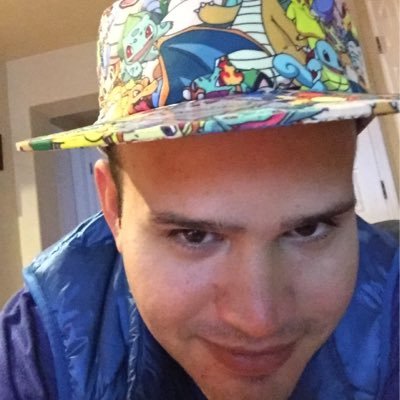 Formerly the senior data scientist at Twitter, Miguel now works as the data visualization and data reporting teams in Twitter's analytics organization. His responsibility is to manage data scientists working in product experimentation and analytics, product metrics and public interactive visualizations.
Score: 57.25
78. Vishal Kumar (@VishalTx)
Vishal is the President and CEO of Analytics Week, a site focused on all things data analytics, aimed to create a connected & effective data analytics community, which facilitates better recruitment, effective partnership and deeper community engagement. Vishal also blogs at v1shal.com.
Score: 57.35
Big Data Expert Resource: Encouraging Girls in STEM field
77. Drew Conway (@drewconway)
As the founder and CEO of Alluvium, Drew helps deliver fully integrated analytics products that empower teams to perfect their production by interpreting and simplifying mechanical and operational systems.
Score: 57.5
Big Data Expert Resource: Data Science for Social Good
76. Kristof De Wulf (@kristofdewulf)
Kristof is the co-founder & CEO at InSites Consulting, an organization that helps leverage consumer insights, strengthen brand power, develop innovations, optimize their marketing, improve customer experience, and gain deep insight into your consumers.
Score: 57.65
Big Data Expert Resource: The Future Doesn't Belong to the Ones Who Know
75. Mark van Rijmenam (@VanRijmenam)
Mark is the founder of Datafloq, a one-stop source for big data, creating the big data ecosystem by connecting stakeholders within the global data market. Datafloq spurs the global understanding and application of big data to drive innovation and growth.
Score: 57.85
Big Data Expert Resource: 7 Reasons why the Algorithmic Business will Change Society
74. Susan Etlinger (@setlinger)
Susan Etlinger is an industry analyst with Altimeter Group, where she focuses on data strategy, analytics and ethical data use. There, Susan conducts independent research on these topics and is the author of several related research reports. Susan blogs at susanetlinger.com.
Score: 58
Big Data Expert Resource: [New Report] The Trust Imperative: A Framework for Ethical Data Use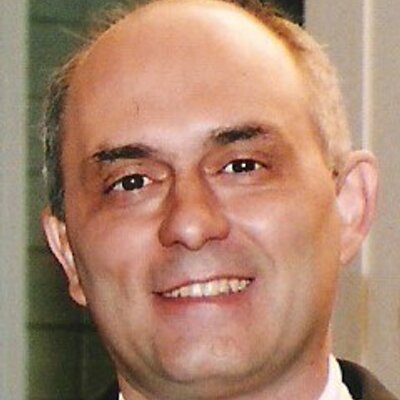 Marcus is an analytics expert and CTO of Spark Science and Information with over 30 years of in-depth information technology experience and more than 16 years of experience in the strategy, architecture and implementation of business intelligence, analytics and performance management solutions.
Score: 58.3
Big Data Expert Resource: Using Big Data Approaches to Disaster Response
72. Dana Gardner (@Dana_Gardner)
Dana serves as the President and Principal Analyst for Interarbor Solutions. In this role, Dana helps provide the full planning, production, hosting, and distribution of high-quality, IT-focused content that forms the primary service offering.
Score: 58.5
Big Data Expert Resource: Need for Fast Analytics in Healthcare Spurs BI Partnership
71. Donne Martin (@donne_martin)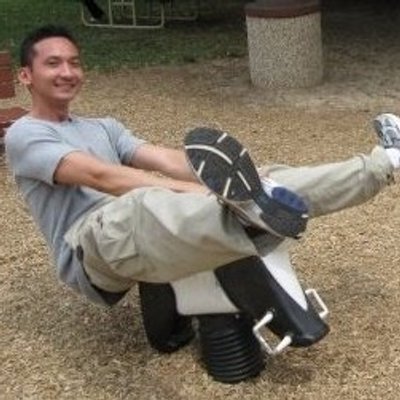 Donne is the Cloud and Mobile Technologies Manager at Vectorworks, spearheading the company's efforts to expand its traditional CAD desktop application to include Software as a Service and mobile solutions.
Hands-on and data driven, Donne leads the company's efforts to extract insights from their "Big Data"​ and to leverage predictive analytics through machine learning.
Score: 58.65
Big Data Expert Resource: Data Science Python Notebooks
70. Chris Albon (@chrisalbon)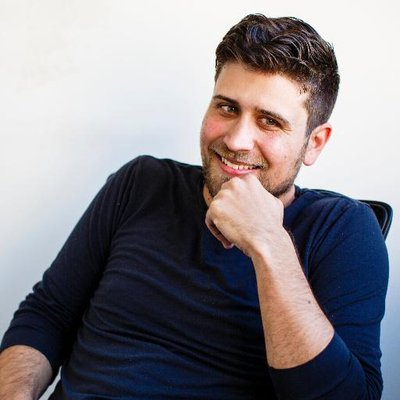 Chris is the co-founder and Chief Science Officer at Popily, an interactive data exploration software for employees in any organization. With Popily, they are able to browse answers buried in your data the way you browse movies on Netflix.
Users can drag in their data and click through the interactive visualizations automatically. The system learns from the user's behavior, and figures out which answers it should recommend next. Chris also blogs at chrisalbon.com.
Score: 58.75
Big Data Expert Resource: Map Your Google Location History
69. Andy Kirk (@visualisingdata)
Andy Kirk is a UK-based freelance data visualisation specialist, focusing as a design consultant, training provider speaker and researcher, and author and editor of visualisingdata.com.
Score: 59
Big Data Expert Resource: New resource: Understanding Data Visualisations
68. David Smith (@revodavid)
A seasoned community relations and product management executive, David is the R Community Lead at Microsoft. With a dynamic communication style and in-depth experience in a range of commercial and open-source software markets, David has a knack for nurturing user communities to understand market requirements, demonstrating the impact of business pains to development teams, communicating the business benefits to sales teams and communities to drive sustained growth.
He is also the editor over at Revolution Analytics, a blog dedicated to news and information of interest to members of the R community.
Score: 59.1
Big Data Expert Resource: In-database R coming to SQL Server 2016
67. Dean Hristov (@DeanHristov)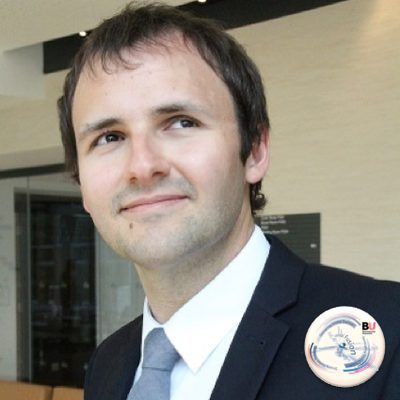 Dean is a Doctoral Researcher in Leadership Networks and Researcher in Higher Education Internationalisation at Bournemouth University. He has been engaged in co-delivery of global Higher Education projects and provides research outputs related to the global talent agenda.
Dean navigates confidently across a range of subject fields and organisational contexts. Specialties include Employability and Global Talent, Big Data and Visual Analytics, Leadership Networks in Destinations and Digital Marketing.
Score: 59.3
Big Data Expert Resource: Can Big Data Shape Future-Ready Global Talent?
66. Marc Smith (@marc_smith)
Marc Smith is Chief Social Scientist for the Connected Action Consulting Group, a purveyor of fine quality social media analysis platforms and services.
Smith is a sociologist researching the structure of internet social media. He was formerly senior research sociologist at Microsoft Research specializing in the social organization of online communities and computer mediated interaction. He founded the Community Technologies Group at MSR. He also contributed to the release of the Telligent Analytics 3.0 social media reporting product, adding social network analysis features.
Score: 59.4
Big Data Expert Resource: Transparency in Social Media
65. Tom De Ruyck (@tomderuyck)
Tom is the co-founder and president of BAQMaR, the Belgian Association for Consumer & Data Driven Marketing, with the goal to make marketing research cool again. On top of that, Tom is the managing partner at InSites Consulting and adjunct professor at IÉSEG School of Management.
Score: 59.5
Big Data Expert Resource: The Collaboration Divide: are you lagging behind?
64. Monica Rogati (@mrogati)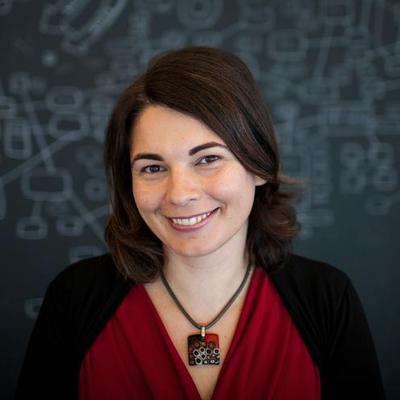 Monica considers herself a technical data science executive and advisor with a passion for turning data into products, actionable insights, and meaningful stories.
At Jawbone, she built & lead a team focusing on developing data products that promote a healthier lifestyle and on finding stories in the UP wristband data.
Monica now works as an advisor at Insight Data Science and is an equity partner of Data Collective.
Score: 60
Big Data Expert Resource: The Rise of the Data Natives
63. Roger Peng (@rdpeng)
Roger is the principal and co-founder of Skybrude Consulting, a boutique advisory firm that provides customized data science services to the health tech, non-profit, and social services sectors. Roger also authored the book, "R Programming for Data Science." Additionally, Roger is an associate professor of Biostatistics at the Johns Hopkins Bloomberg School of Public Health.
Score: 60.1
Big Data Expert Resource: The Massive Future of Statistics Education
62. Nathan Tippy (@NathanTippy)
Nathan is the principal software engineer at Object Computing, a company with the goal of simplifying complex technical challenges through everything from architecture and design of technology systems to helping build, manage, and improve network infrastructure. On top of that, Nathan is a software engineer at CDG, a Boeing company.
Score: 60.2
Big Data Expert Resource: Clean Readable Performant Java
61. Paul Zikopoulos (@bigdata_paulz)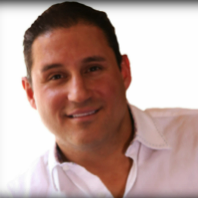 Paul Zikopoulos is the VP of Technical Sales for IBM's Analytics Platform and Client Success division while leading its WW Competitive Database and Big Data teams. Paul is an award winning writer and speaker who's been consulted on the topic of Big Data by 60 Minutes, various universities for their graduate analytics programs, and has written 19 books and over 350 articles on data. He doesn't think NoSQL is something you put on a resume if you don't have SQL skills and he knows JSON isn't a person in his department. The rest of the bio? In his words, it would be "BLAH BLAH, BLAH," so find him on Twitter to learn more about who he is!
Score: 60.25
Big Data Expert Resource: Harness the Power of Big Data – The IBM Big Data Platform
60. Max Galka (@galka_max)
In 2013, Max cofounded a real estate data business called Revaluate, which seeks to reveal the truth about an address and tell you what its really like to live there, so you can make the right move. Max also serves as the founder of Metrocosm, a collection of projects that analyze life through statistics and data.
Max is also a contributing writer for Huffington Post and Inman.
Score: 60.3
Big Data Expert Resource: The Global Extremes of Population Density
59. Annie Pettit (@LoveStats)
Annie is a market research methodologist with fifteen years of experience in data quality of online surveys, research panels, and social media research. Currently, Annie serves as the Chief Research Officer for Peanut Labs and Vice President of Research Now. She bring a voice of reason and pairs it with a quirky sense of humour wherever she goes.
Annie is also the author of "The Listen Lady," an educational novel about social media listening research.
Score: 60.35
Big Data Expert Resource: This Is Why You're Failing at Big Data
58. Pedro Castillo (@PedroCastilloLT)
Pedro is the founder and CEO of LogTrust, a company seeking to democratize real-time big data tools for companies of any size and sector, allowing them to maximize their business value via security intelligence, infrastructure, monitoring, compliance, customer behavior, analytics and business monitoring solutions.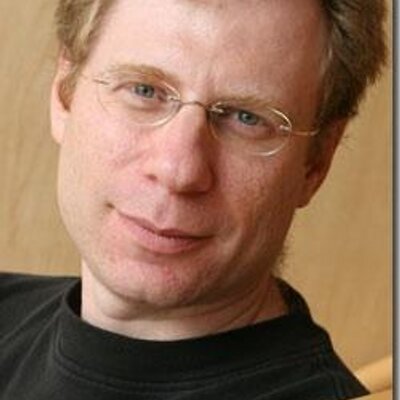 Leonid is a genetist professor at UCLA and Strava addict. He works in The Kruglyak Lab, which conducts experiments in model organisms, as well as computational analyses, aimed at understanding how changes at the level of DNA are shaped by molecular and evolutionary forces, and how these changes lead to all the observable differences among individuals within a species.
Leonid is also an investigator at Howard Hughes Medical Institute and a founding member of the Computational Biosciences Institute.
Score: 60.95
Big Data Expert Resource: The role of regulatory variation in complex traits and disease
56. Bob Gourley (@bobgourley)
Bob is a man of many talents and roles. He is a partner at Cognito Corp, a strategic consulting and engineering firm established and managed by a team of former senior technology executives from the U.S. Intelligence Community.
He is a member of the Centripetal Networks Board of Directors, a STARS mentor for security startup founders at Mach37, CTO of Crucial Point LLC, author of The Cyber Threat, and publisher at CTOvision.com.
Score: 61
Big Data Expert Resource: List of Cyber Threat "Wake-Up Calls" Growing
55. Jason Averbook (@jasonaverbook)
Jason is as an executive, consultant, author and thought leader with broad understanding of how technology can be applied to common business problems and helping organizations realize the benefits of such solutions. Jason is the CEO of The Marcus Buckingham Company, an organization leading the engagement and performance revolution through innovative solutions designed for team leaders.
Through their organization, they conduct the research, design the tools and technology and execute the coaching, education and training programs that challenge people to pinpoint, sharpen and bring their unique competitive edge to work.
Score: 61.1
Big Data Expert Resource: How HR Can Remain Relevant in the Freelance Economy
54. Kenneth Cukier (@kncukier)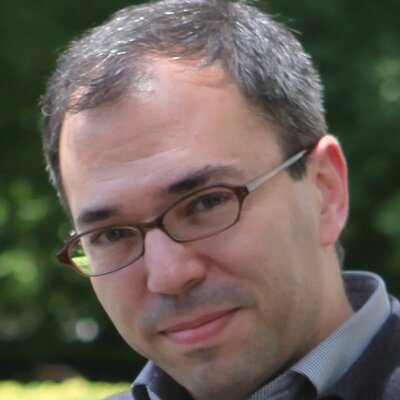 Kenneth is the Data Editor of The Economist in London and co-author of the award-winning book "Big Data: A Revolution That Will Transform How We Live, Work, and Think," a New York Times Bestseller that has been translated into 20 languages.
Kenneth is a regular commentator on BBC, CNN, and NPR, and a member of the World Economic Forum's council on data-driven development.
Score: 61.35
Big Data Expert Resource: Big Data and the Future of Business
53. Tariq Khokhar (@tkb)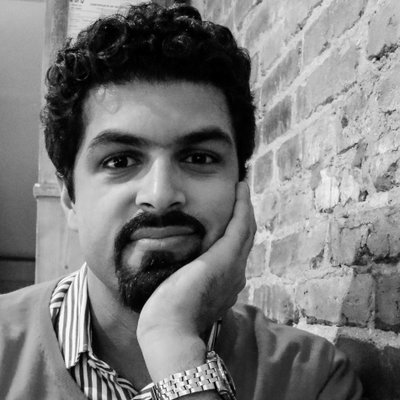 Tariq is the World Bank's first Data Scientist and the institution's Open Data Evangelist. His interests lie where technology, transparency, poverty and data meet.
Tariq's main work is to help guide the World Bank's strategy on Open Data and Open Development and is responsible for internal and external outreach and execution.
Score: 61.45
Big Data Expert Resource: The Global State of Gender in 7 Charts
52. Rahul Agarwal (@rahulag80)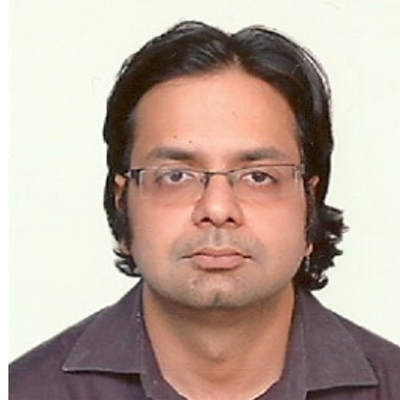 Rahul is the product marketing manager at IBM. With more than 11 years of experience in development & marketing of high technology products across different industries, Rahul has a lot of insight on content marketing, social media marketing, big data and IT security.
Score: 61.5
Big Data Expert Resource: Do you have a blueprint for your integrated big data and data warehouse landscape?
51. Mark Smith (@marksmithvr)
Mark serves as the CEO & Chief Research Officer at Ventana Research, a trusted research and advisory service firm that helps companies uncover competitive edge through benchmarking the intersection where business and technology align to drive better performance in business today.
Mark has been ranked #1 Industry Analyst for Enterprise Software by the Institute of Industry Analyst Relations. He specializes in Business Analytics, Business Collaboration, Big Data, Cloud Computing, Mobile Technology, Social Media, Marketing, Market Research, Products, and Enterprise Software.
Score: 61.65
Big Data Expert Resource: Informatica Navigates Carefully to Broader Data Management
50. Andy Cotgreave (@acotgreave)
Andy is the Senior Technical Evangelist, Social Content Manager, and Senior Product Consultant at Tableau Software, the leading provider of fast analytics and data visualization software.
As Tableau's Social Content Manager, Andy is charged with managing the voice of Tableau across all social media channels. In his role as Senior Product Consultant, Andy works with marketing in the promotion of Tableau, assists in the technical side of presales work, and helps data journalists visualise their data and tell rich, interactive stories.
Score: 61.75
Big Data Expert Resource: Data without Emotion Doesn't Bring about Change
49. Eric Debray (@ericdebray)
Eric is the founder of Mageli and advises companies on their digital strategy, helping them to create content for their blogs and social media accounts. He helps companies with the implementation of ecosystem in the area of Big Data and hyper convergence.
Score: 61.9
Big Data Expert Resource: Universe of Luxury is not immune to the phenomenon of Big Data
48. Lisa-Christina Winter (@lisachwinter)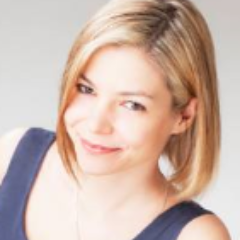 Lisa-Christina Winter is an expert in statistical and empirical research methods with an emphasis on evaluation methods and experimental design, making use of various (statistical) software tools and technologies. She currently works as a Senior Analyst in Executive Compensation at Towers Watson.
Score: 62
47. Jen Underwood (@idigdata)
Jen is the Principal Program Manager at Microsoft. There, she has the goal to help connect the outside world to engineering while keeping a pulse on the market. Additionally, she is the Founder & Principal Consultant at Impact Analytix, LLC, where she has created thought leadership content for several leading Gartner Business Intelligence vendors and Fortune 500 firms.
Score: 62.45
Big Data Expert Resource: Microsoft Breathes Life into SQL Server On-Prem BI
46. Ben Lorica (@bigdata)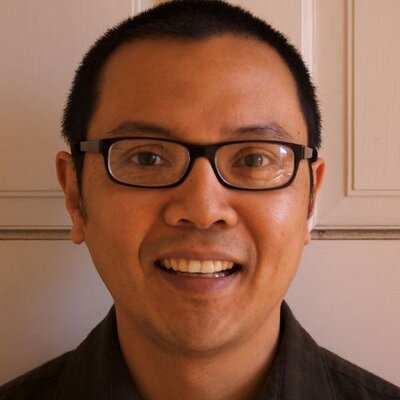 Ben Lorica is O'Reilly Media's Chief Data Scientist and Director of Content Strategy for O'Reilly's Strata Conference, and has been talking about big data long before it entered the social consciousness.
Score: 62.65
Big Data Expert Resource: Data science makes an impact on Wall Street
45. Joe Burridge (@JoeFindsTalent)
If you want to follow a data scientist who occasionally forays into comedy, look no further than Joe Burridge. Burridge is a Data Science & Big Data Specialist Recruitment Consultant at Salt, a digital recruitment agency.
Joe also is the tech recruiter for Hudl, a leading software company revolutionizing the way coaches and athletes prepare for and stay ahead of the competition. You can also find his work on his blog, joeburridge.com.
Score: 62.75
Big Data Expert Resource: Wearable Tech Will Be A Data Game
44. Gil Press (@GilPress)
Gil Press is your spirit guide through the wide world of big data. As a Managing Partner at gPress, a marketing, publishing and research consultancy company, and a columnist for Forbes, Press leverages his influence to demystify many of big data's biggest ideas.
Gil also blogs at whatsthebigdata.com and infostory.com
Score: 62.85
Big Data Expert Resource: What's the most-hyped technology? IoT, not big data
43. Scott Brinker (@chiefmartec)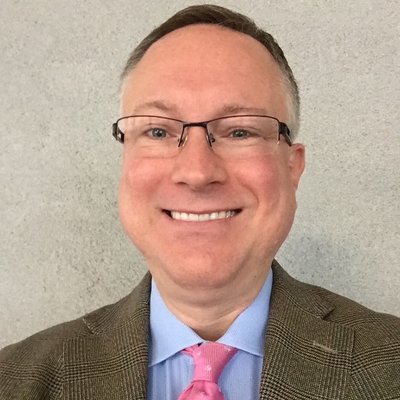 When it comes to marketing technology, Scott is your man. As the co-founder and CTO of ion interactive, through his his team he helps enable digital marketers to produce, manage, and optimize interactive content from quizzes, calculators, and assessments, to configurators, games, and more.
Scott is the editor at Chief Marketing Technologist blog since 2008, which covers the intersection of marketing and technology and the effects on marketing strategy, management, and culture. Scott has also spoken at conferences like Search Engine Land, SMX, MarketingProfs, Online Marketing Summit, SES, and MediaPost.
Score: 62.9
Big Data Expert Resource: Marketing data technology: making sense of the puzzle
42. Merv Adrian (@merv)
Merv Adrian is always one step ahead of the rest of us. Case in point: He joined Twitter in its infancy and secured the four-letter handle "@Merv" with ease.
As the Research VP at Gartner, Adrian is in charge of data management and integration for one of the world's largest information technology firms, and maintains expertise in Hadoop ecosystems, BI world, and technology lifecycles. Check out more of his work on the Gartner blog.
Score: 63
Big Data Expert Resource: Supported Hadoop Stack Continues Expansion
41. Alistair Croll (@acroll)
Alistair Croll has quite the driven personality, living life as an entrepreneur, author, and event organizer. Alistair spends a lot of time understanding how organizations of all sizes can use data to make better decisions. Hence why he wrote the book, "Lean Analytics."
Alistair has been directly involved in the launch of five major conferences including O'Reilly's Strata; Techweb's Cloud Connect; Interop's Enterprise Cloud Summit; the International Startup Festival; and GigaOm's Structure. On top of that, Alistair has spoken at a variety of other conferences, including Le Web, Web2Expo, IGT, Velocity, Lean UX, Enterprise 2.0, Mesh, and eMetrics.
Check out his blog at solveforinteresting.com.
Score: 63.5
Big Data Expert Resource: The Internet of Things has four big data problems
40. Timo Elliott (@timoelliott)
Timo Elliott is an innovation evangelist who has presented the latest digital trends to audiences in over forty different countries around the world. Timo's popular website (timoelliott.com) tracks developments in Business Analytics, Big Data, and Digital Transformation.
Currently, Timo works as the VP Global Innovation Evangelist for SAP.
Score: 63.6
Big Data Expert Resource: Big Data Discovery Is The Next Big Trend In Analytics
39. Edd Dumbill (@edd)
Edd Dumbill is a man of many talents. To start things off, Edd is the VP of Strategy for Silicon Valley Data Science, a Research Associate at the CSC Leading Edge Forum, a mentor for hardware and Internet of Things startups at Highway1, and contributor at O'Reilly Radar.
Edd is also founding chair of O'Reilly's Strata Conference on big data and data science; chair of the O'Reilly Open Source Convention, editor in Chief of the peer-reviewed journal, "Big Data".
Score: 63.7
Big Data Expert Resource: How Do You Build a Data Product?
38. Cameron Marlow (@cameronmarlow)
From 2007 to 2013, Cameron managed the Data Science team at Facebook, which focused on improving the overall product experience. By studying a range of theoretical and methodological topics around large scale social dynamics, they took their learnings to increase product optimization and user behavioral modeling.
Previous to Facebook, Cameron was on the Yahoo Research where he studied social incentives, community evolution and social search in emerging applications such as Flickr, del.icio.us, and Last.fm.
Now Cameron serves as the Researcher in Residence in the Stanford Computer Science Department.
Score: 63.85
Big Data Expert Resource: How Diverse is Facebook?
37. DJ Patil (@DJ44)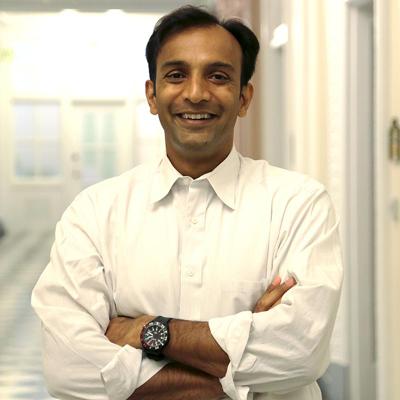 Did you know there is a U.S. Chief Data Scientist? In the White House Office of Science and Technology, DJ seeks to responsibly unleash the power of data for the benefit of the American public and maximize the nation's return on its investment in data.
Deemed to be one of the world's most powerful Data Scientists by Forbes magazine, DJ is someone to keep your eye on.
Score: 63.9
Big Data Expert Resource: Still the Sexiest Profession Alive
36. Ajit Jaokar (@AjitJaokar)
Born out of inspiration from Khan Academy, Ajit started Feynlabs to help teach programming languages to his son. In time, he realized that instead of teaching them how to just program, he would teach kids the ideas behind concepts of programming languages.
Ajit is also a director at FutureText, a research and Development company focused on Mobile, IoT, Machine Learning and Predictive analytics, an adviser at amf-ventures and Co-author of the digital world in 2030 community report for the Europe Internet Foundation.
Score: 64
Big Data Expert Resource: An Introduction to Deep Learning and it's role for IoT/ future cities
35. Mathias Golombek (@EXAGolo)
Mathias is the CTO for Exasol, developer of an in-memory analytic database. Exasol is passionate about helping companies to run their businesses smarter and drive profit by analyzing data and information at unprecedented speeds. In this role, Mathias helps with research & development, consulting, IT operations and support.
Score: 64.45
Big Data Expert Resource: 2015 Predictions: Data Science and Hadoop and In-Memory, Oh My!
34. Doug Laney (@Doug_Laney)
Doug is the VP and Analyst, Information Strategy and Innovation for Gartner. In this role, he helps to coordinate Gartner's coverage of research related to information sourcing and uses, big data strategy, information leadership and information economics.
Doug has been a guest lecturer at many business schools, including MIT, Sloan School of Management, Indiana University, Kelly School of Business, University of Georgia, Terry College of Business, University of Virginia, McIntire School of Commerce, University of Illinois, College of Business, Rice University, Jones Graduate School of Business, and Drexel University, Information Science and Technology.
Score: 64.55
Big Data Expert Resource: Big Data's 10 Biggest Vision and Strategy Questions
33. Peter Skomoroch (@peteskomoroch)
Peter Skomoroch is a data scientist and entrepreneur focused on building intelligent systems to collect information and enable better decisions. He specializes in solving hard algorithmic problems, leading cross-functional teams, and developing engaging products powered by data and machine learning.
Previously, Peter served as a Principal Data Scientist at LinkedIn, focusing on building data driven products such as LinkedIn Skills & Endorsements.
Score: 64.65
Big Data Expert Resource: What are the differences between data science and decision science?
32. Michael Wu (@mich8elwu)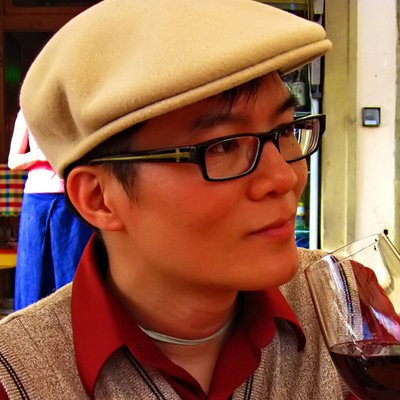 As a scientist, Michael has 2 missions in life: Do great research that advances the field and knowledge dissemination.
Michael is the chief scientist at Lithium Technologies, where he crunches numbers, analyzes data and visualizes it. He takes prototype algorithms to glean insights from the raw data. He then designs systems that created the data and makes the information available and digestible to everyone, so they can gain the insight they need to stay competitive.
Michael has also authored two books, The Science of Social: Beyond Hype, Likes & Followers and The Science of Social 2: Social Strategies for Long-term Business Advantage-and the Science Behind How They Work
Score: 64.85
Big Data Expert Resource: The Science of Social: Beyond Hype, Likes & Followers
31. Theo Priestley (@ITredux)
Theo Priestly is a technology evangelist and futurist, analysing current and future technology trends, and advising vendors and c-level clients on how these will disrupt their business models and customers. Theo is a thought leader in the fields Consumer Technology, FinTech, Internet Of Things, Big Data, and Analytics.
Theo is also a contributor at Forbes, a mentor at Virgin StartUp and Alchemist Accelerator, and on the advisory board at Cupenya.
Score: 64.96
Big Data Expert Resource: The 3 Elements The Internet Of Things Needs To Fulfil Real Value
30. John Furrier (@furrier)
John Furrier is a startup entrepeneur. He is the cofounder of The CrowdChat Platform, a free community platform that works across Facebook, Twitter and LinkedIn to allow users to discuss a topics around specific hashtags.
John is also the founder, editor-in-chief, and co-CEO of SiliconANGLE Network, an internet publication that provides news, analysis on the technology industry with a focus on innovation, technology, emerging companies, enterprise, cloud, mobile, social, startups, and venture capital.
Score: 65
Big Data Expert Resource: Exclusive Profile: Andy Jassy of Amazon Web Service (AWS) And His Trillion Dollar Cloud Ambition
29. Carla Gentry (@data_nerd)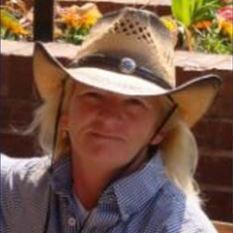 What can your data tell you, that you don't already know?
Ever wonder how old your customers are, did they go to college, do they have children, where do they live, where do they shop, and what is their annual income? The data is there; Carla can help you find and makes sense of it.
Carla is the owner of Analytical Solution, a market research firm to help with Data Analysis (what is in your data?), Customer Segmentation (who is my target audience?), Statistical Analysis (who will buy my product from the above audience?), and Trending and New Product Analysis.
Score: 65.1
Big Data Expert Resource: Data Science is real » The anti-social part of Social Media
28. Emilio Ferrara (@jabawack)
Dr. Emilio Ferrara is a Computer Scientist at the USC Information Sciences Institute. His research spans across designing machine-learning systems to model and predict individual behavior in techno-social systems, characterize information diffusion and information campaigns, and predict crime and abuse in such environments.
His research on social network abuse and crime prediction has been featured on several major news outlets including TIME, BBC, and The New York Times and tech magazines like The MIT Technology Review, Vice, Mashable, and New Scientist.
Score: 65.2
Big Data Expert Resource: Quantifying the effect of sentiment on information diffusion in social media
27. John Burn-Murdoch (@jburnmurdoch)
John Burn-Murdoch is adept at breaking data-driven stories and creating data visualizations for leading global news organisations. As a data journalist for the Financial Times, he helps to produce produce a mix of long term data-driven projects and same day interactive news stories.
Score: 65.3
Big Data Expert Resource: Climate change emissions footprint calculator
26. Matt Asay (@mjasay)
The former VP of Community at MongoDB, Matt now leads the mobile strategy for Adobe's $1 billion digital marketing business, influencing their data strategy as the VP of Mobile.
Matt is a software executive that is heavily involved in open-source software and the trends it has spawned. He specializes in open source, mobile, Big Data, NoSQL, MongoDB, real-time analytics, HTML5, Linux, software, business and corporate development
Score: 65.45
Big Data Expert Resource: The future of big data federation may have just landed
25. Louis Columbus (@LouisColumbus)
Louis is a marketing and sales professional with expertise in software product management, marketing management, channel and direct sales. As the Vice President of Worldwide Marketing, Louis helps create business and market development plans, market research planning, communications across product collateral, speaking engagements, webinars and web content marketing communications, strategic direction for promotion and advertising, and lead development and management.
Louis is also an adjunct professor at Webster University and contributor at Forbes, focusing on CRM, Cloud Computing, ERP and Enterprise Software.
Score: 65.5
Big Data Expert Resource: 56% Of Enterprises Will Increase Their Investment In Big Data Over The Next Three Years
24. Holger Mueller (@holgermu)
Holger serves as the VP & Principal Analyst at Constellation Research. He specializes on the fundamental enablers of the cloud, IaaS and PaaS, Big Data, Analytics and SaaS development with an emphasis on applicability to the practitioner.
Holger provides strategy and counsel to key clients, including Chief Information Officers, Chief Technology Officers, Chief Product Officers, Chief HR Officers, investment analysts, venture capitalists, sell side firms and technology buyers.
Score: 65.7
Big Data Expert Resource: Why fluency in the cloud is a requirement for all CXOs
23. Tristan Bishop (@KnowledgeBishop)
A digital engagement pioneer, Tristan Bishop designs and drives enterprise strategies that transform prospects into customers and customers into advocates. Tristan has been written about in Business Insider, Forrester and Altimeter Group as a recognized world-class innovator in both digital interaction and social customer experience.
Tristan works as the Senior Director of Social Marketing for Informatica, one of the top data integration companies in the world. One of his recent posts explains the many ways how Stars Wars relates to big data management.
Score: 65.8
Big Data Expert Resource: Using Social Insights to Improve Customer Experience
22. Diego Kuonen (@DiegoKuonen)

Are you drowning in uncertainty and starving for knowledge? Have you already been Statooed?
Dr. Diego Kuonen, CStat PStat CSci, founded Statoo Consulting in 2001, where he serves as CEO and CAO. Statoo Consulting is a software-vendor independent Swiss consulting firm specialised in statistical consulting and training, data analysis, data mining and big data analytics services.
Diego is also a senior lecturer in business analytics and statistics at the Geneva School of Economics and Management of the University of Geneva, Switzerland.
Score: 65.9
Big Data Expert Resource: A Swiss Statistician's 'Big Tent' View on Big Data and Data Science
21. Yves Mulkers (@YvesMulkers)
Yves is a Business Intelligence Architect, specializing in data integration. He has a wide focus and domain expertise on all things data. His skillset ranges from the bits and bytes up to the strategic level on how to be competitive with data and how to optimise business processes.
After serving in various roles at many big name companies like Royal Philips, McKinsey Solutions, and Capgemini, Yves now is a freelance Business Intelligence Architect at Klym.
Yves is also the founder of 7wdata, which provides overview and insights into what is happening in the world of data and business intelligence environment.
Score: 66.15
Big Data Expert Resource: The Hadoop Journey with Cloudera
20. Bernard Marr (@BernardMarr)
As a bestselling business author, strategic consultant, and Dataconomy contributor, Bernard is a goldmine of data-related insight.
As the founder and CEO of the Advanced Performance Institute, Bernard is one of the world's most highly respected thought leaders anywhere when it comes to data in business. He regularly advises companies and government organisations on how to improve their performance and gain better insights from their data.
Bernard is a frequent contributor to the World Economic Forum and Forbes, recognized by the CEO Journal as one of today's leading business brains, and become LinkedIn World's top 50 business influencers.
Score: 66.5
Big Data Expert Resource: 17 'Internet Of Things' Facts Everyone Should Read
19. Jeremy Waite (@jeremywaite)
In January 2015, Onalytica ranked Jeremy Waite the number one data influencer in the world, and for good reason. As the Head of Digital Strategy for Salesforce's EMEA Marketing Cloud. Previously, Jeremy owned his own agency and worked for big name brands like Nike, MTV, Rovio, Zynga, Dell, BMW and Vodafone.
When he's not talking about digital marketing at a conference somewhere, you will probably find him racing a bicycle, writing, drinking whiskey or eating a good cheese.
Score: 67.5
Big Data Expert Resource: The World's Most Significant Brands?
18. R Ray Wang (@rwang0)
R "Ray" Wang is a prominent and dynamic keynote speaker and business strategist working with clients on digital, innovation, business model design, engagement strategies, customer experience, matrix commerce, and big data. Ray also is the the Principal Analyst, Founder, and Chairman of Silicon Valley based Constellation Research, Inc.
Wang has held executive roles in product, marketing, strategy, and consulting at companies such as Forrester Research, Oracle, PeopleSoft, Deloitte, Ernst & Young, and Johns Hopkins Hospital.
Score: 67.6
Big Data Expert Resource: The 10 Secrets To Disrupting Digital Business
17. Hadley Wickham (@hadleywickham)
Hadley has contributed a lot to the data science community with his passion in building better tools. He is the Chief Scientist at RStudio, a company that provides open source and enterprise-ready professional software for the R statistical computing environment.
His work includes R packages for data analysis (ggplot2, plyr, reshape2), that make R less frustrating (lubridate for dates, stringr for strings, httr for accessing web APIs), and that make it easier to do software development in R (roxygen2, testthat, devtools, lineprof, staticdocs).
Hadley is a writer, educator, an adjunct professor at Rice University, and frequent contributor to conferences promoting more accessible and effective data analysis.
Score: 68
Big Data Expert Resource: Review of 'Advanced R'
16. Mike Briercliffe (@mikejulietbravo)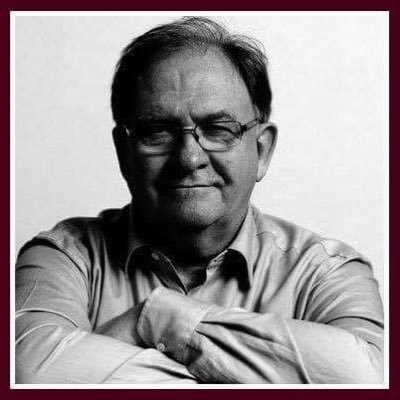 Mentor, Creator, Pundit, Speaker, Advisor. These 5 titles are the starting point of who Mike is.
As a startup mentor and advisor, Mike specializes in helping IT related businesses, start, gain focus, and grow. Mike is also the Group Manager at Mission Critical Systems Forum and The Software as a Service Group on LinkedIn, the Digital Chief and Social Business Architect at Next Dimension Media, Digital Social Leader at WordZone, and formerly chair of Dubit Limited, a social marketing services company specialising in the teen market worldwide.
Score: 68.5
Big Data Expert Resource: Firms shouldn't need incentives to become cyber secure
15. Evan Sinar (@EvanSinar)
A passionate researcher with over 15 years of experience, Evan works as the Chief Scientist at Development Dimensions International, one of the top talent management consultancies.
In this role, Evan co-leads a cross-functional team to design and deliver large-scale, cross-organizational talent analytics initiatives geared towards efficiency, innovation, and growth. He also leads a team of expert measurement specialists offering quality expertise and business solutions across our worldwide client base.
Score: 68.6
Big Data Expert Resource: 11 Watchwords on the State and Future of Talent Management Analytics
14. Bob E. Hayes (@bobehayes)
If you have ever considered the blend of Big Data, analytics, and customer experience, Bob is your man. As president of Business Over Broadway, Bob shows people how to use data and analytics to improve decision-making.
Bob is also the Chief Research Officer at AnalyticsWeek, where he directs research to help identify organizational best practices in Big Data, data science and analytics.
Bob is also an advisor for Feedback Systems and Mob4Hire.
Score: 68.65
Big Data Expert Resource: Investigating Data Scientists, their Skills and Team Makeup
13. Dez Blanchfield (@dez_blanchfield)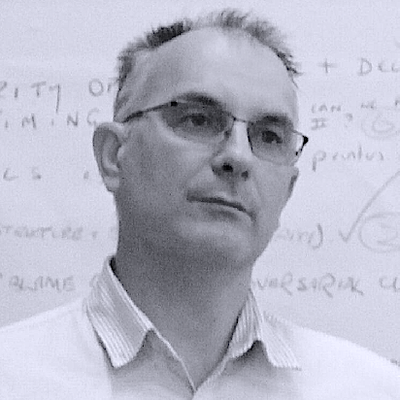 A strategic leader in business & digital transformation, with 25 years experience in the Information Technology & Telecommunications industry, Dez has a wealth of knowledge in the field of data.
Dez works as a consultant, working with News Corp., Woolworths, Ergon Energy, Telstra, QANTAS, Dimension Data / NTT, Westpac Bank, Commonwealth Bank, Downer EDi, OneSteel, CSC, Westfield, AMP, and MLC.
Score: 68.7
Big Data Expert Resource: Internet of Things — The Space Junk Challenge
12. Andrew Ng (@andrewyng)
Have you ever taken a course on Coursera? As a co-founder of Coursera, you have Andrew to thank for bringing that to you!
What started out as a continuation of the Fall 2011 Machine Learning and Introduction to Databases from Stanford. After getting some freshman interns, who were doing undergraduate research that summer, they were tasked with getting the platform ready in five weeks to be ready for the the first lecture being released.
While many here in the states use Google, in China, the dominant search engine is Baidu. As the chief scientist, Andrew carries out research in deep learning and in scalable approaches to big data and AI.
Score: 69.5
Big Data Expert Resource: The Future of Robotics and Artificial Intelligence
11. Hilary Mason (@hmason)
Hilary is the founder of Fast Forward Labs, a research company that will help you recognize and develop new product and business opportunities through emerging technologies. She has won many awards and honors, including Crain's 40 under Forty in 2012 and Fortune's 40 under 40 Ones to Watch in 2011.
Hilary is also a Data Scientist in Residence at Accel Partners (an early and growth-stage venture capital firm, co-founder/organizer of DataGotham, a conference celebrating the wonderful data community, and co-founder of hackNY, an NPO that mentors and federates the next generation of engineering talent for New York's creative technology community.
Score: 70
Big Data Expert Resource: Data Driven: Creating a Data Culture
10. Gregory Piatetsky (@kdnuggets)
Not only is Gregory Piatesky the President of KDnuggets.com, a leading analytic and data mining consulting firm, he is also a founder of the Knowledge Discovery and Data mining conferences. A veritable Johnny Appleseed of data education, Piatesky uses his many platforms to spread knowledge throughout the land.
Score: 70.35
Big Data Expert Resource: My Brief Guide to Big Data and Predictive Analytics for non-experts
9. Ronald van Loon (@Ronald_vanLoon)
As the Director of Adversitement, Ronald helps data driven companies generate business value by helping them map the customer journey both online and offline. Through Adversitement, they turn Big Data into reliable customer insights and real time personalised actions to reduce churn, increase sales and reduce cost.
Score: 71.5
Big Data Expert Resource: IoT – How the Internet of Things Is Driving a Knowledge Revolution
8. Hans Rosling (@HansRosling)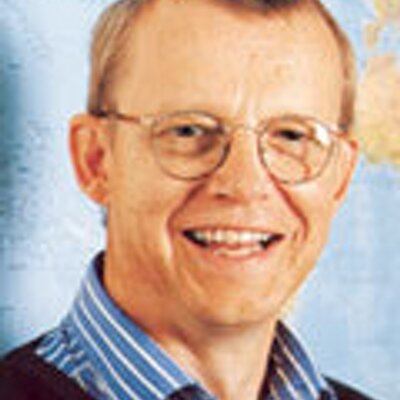 In Hans Rosling's hands, data sings. A Swedish medical doctor, academic, statistician and public speaker, Hans takes data and transforms them into animations, moving bubbles and flowing curves that make global trends clear, intuitive and playful while narrating them in a compelling manner.
Hans has given many well-known talks at TED, totaling over 20 million views.
Score: 72.05
Big Data Expert Resource: The best stats you've ever seen
7. Randy Olson (@randal_olson)
A postdoctoral researcher at the University of Pennsylvania Institute for Biomedical Informatics, Randy is developing top-of-the-line machine learning algorithms to solve fundamental biomedical problems. On top of that, Randy is helping develop a state-of-the-art biomedical visualization laboratory that will be used by Penn's medical school.
Randy also serves as a community leader for the popular data visualization subreddit reddit.com/r/DataIsBeautiful, which now serves over 2 million readers every month. Learn more about data visualization at www.randalolson.com.
Score: 73
Big Data Expert Resource: How The Internet* Talks
6. Vincent Granville (@analyticbridge)
In February of 2008, Vincent became the founder of AnalyticBridge, now said to be the largest analytics social network. He has worked with an impressive list of clients, including Click Forensics, Cars.com, Turn.com, and Microsoft.
Vincent is also the founder and president of Data Shaping Solutions, formerly a consulting and digital media company with clients like eBay and Visa and now is a data science think tank, research lab, intellectual property and idea foundry.
He is also the co-founder of IoT Central, an online community of individual focused on Internet of Things, and Executive Data Scientist and co-founder of Data Science Central, a community for data scientists.
Score: 73.5
Big Data Expert Resource: Data Science Wars: R versus Python
5. Timothy Hughes (@Timothy_Hughes / @OracleTim)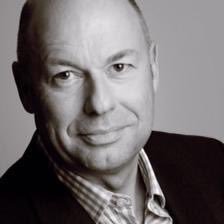 Tim is the UK Business Development Director for Oracle, where he helps manage the $110 million budget by setting the strategy, defining their go to market plan, and enables the execution through his virtual team. With his savvy marketing techniques, Tim helped Oracle create a $61 million pipeline.
Tim is also a Social Selling Evangelist, having been listed as the #2 social seller by Onalytica and among the top 100 by Forbes. Learn more on social selling on Tim's blog, SocialSellingLounge.Com
Score: 73.6
Big Data Expert Resource: The secret of social media success for small businesses
4. Kirk Borne (@kirkdborne)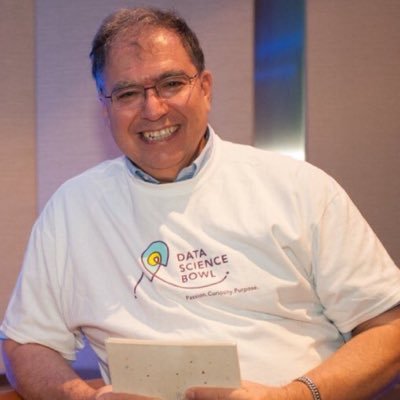 At the intersection of astronomy and data science lies Dr. Kirk Borne. A former Professor of Astrophysics and Computational Science at George Mason University, Kirk now works as the Principal Data Scientist at Booz Allen Hamilton, a firm that provides management and technology consulting and engineering services to leading Fortune 500 corporations, government, and not-for-profit organizations.
Kirk also has a personal blog, which you can find at rocketdatascience.org.
Score: 74
Big Data Expert Resource: Meta Collection of Data Science and Big Data Analytics Best Practices, Lessons Learned, and Success Stories
3. Vala Afshar (@ValaAfshar)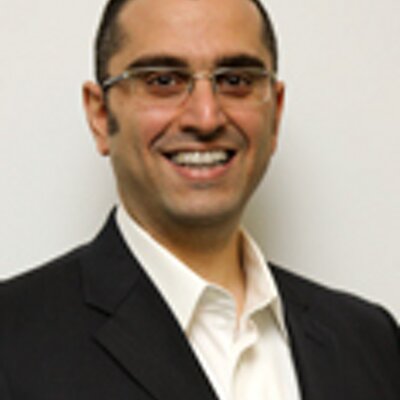 Once the CMO of Extreme Networks, Vala now serves as the Chief Digital Evangelist at Salesforce, focusing on attentitively listening to potential customers and sharing opportunities for digital change. As Vala puts it, "it's an exciting role that combines a business perspective with the technologies for gathering, analyzing, and sharing data."
Vala is also a contributor at Huffington Post and Inc Magazine and host of the weekly video show, cxotalk.com as he talks with prominent business leaders on the topics of digital marketing, information technology, and the changing role of CIOs, CMOs and CDOs.
Score: 78.5
Big Data Expert Resource: Formula 1 CIO: 11 Ways to Build a High Performance IT Organization
2. Simon Porter (@simonlporter)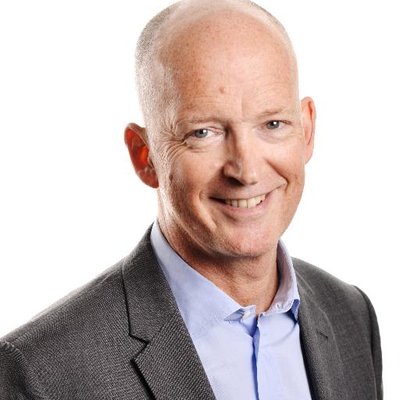 A sales executive with broad experience in all aspects of channels, marketing, sales and deal making, Simon works as the Vice President of small and medium business sales in Europe for IBM. Simon helped develop a partner network of over 15,000 business partners in emerging areas such as cloud, business analytics and social business.
Score: 80.5
Big Data Expert Resource: A simple introduction to IBM Watson and what it can do for your business
1. Nate Silver (@NateSilver538)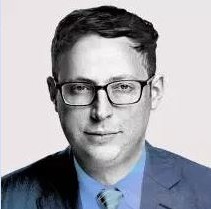 It's no surprise to find Nate at one of the most influential people in data. Editor-in-Chief and contributor of the famous online publication FiveThirtyEight, which uses hard numbers to tell compelling stories about elections, politics, sports, science, economics and everything in between.
Score: 81
Big Data Expert Resource: The Most Clutch Postseason Quarterback Of All Time Is Eli Manning
***
Update: Marc Smith created this beautiful visualization of the twitter conversations: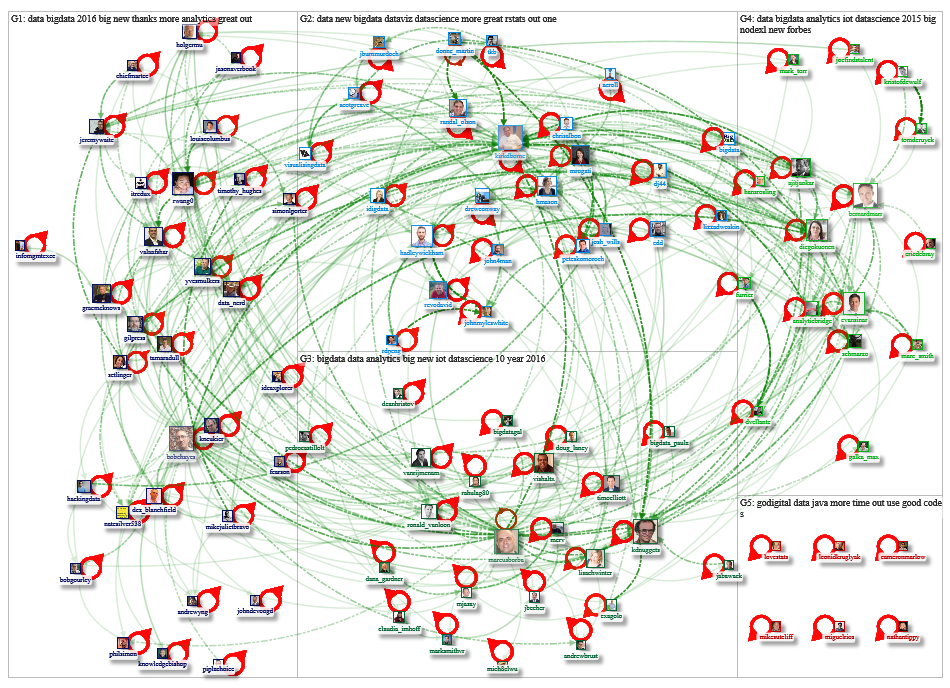 More details on the map here.
As you can see, there are many ways one can turn data into highly valuable information.
Other Helpful Resources