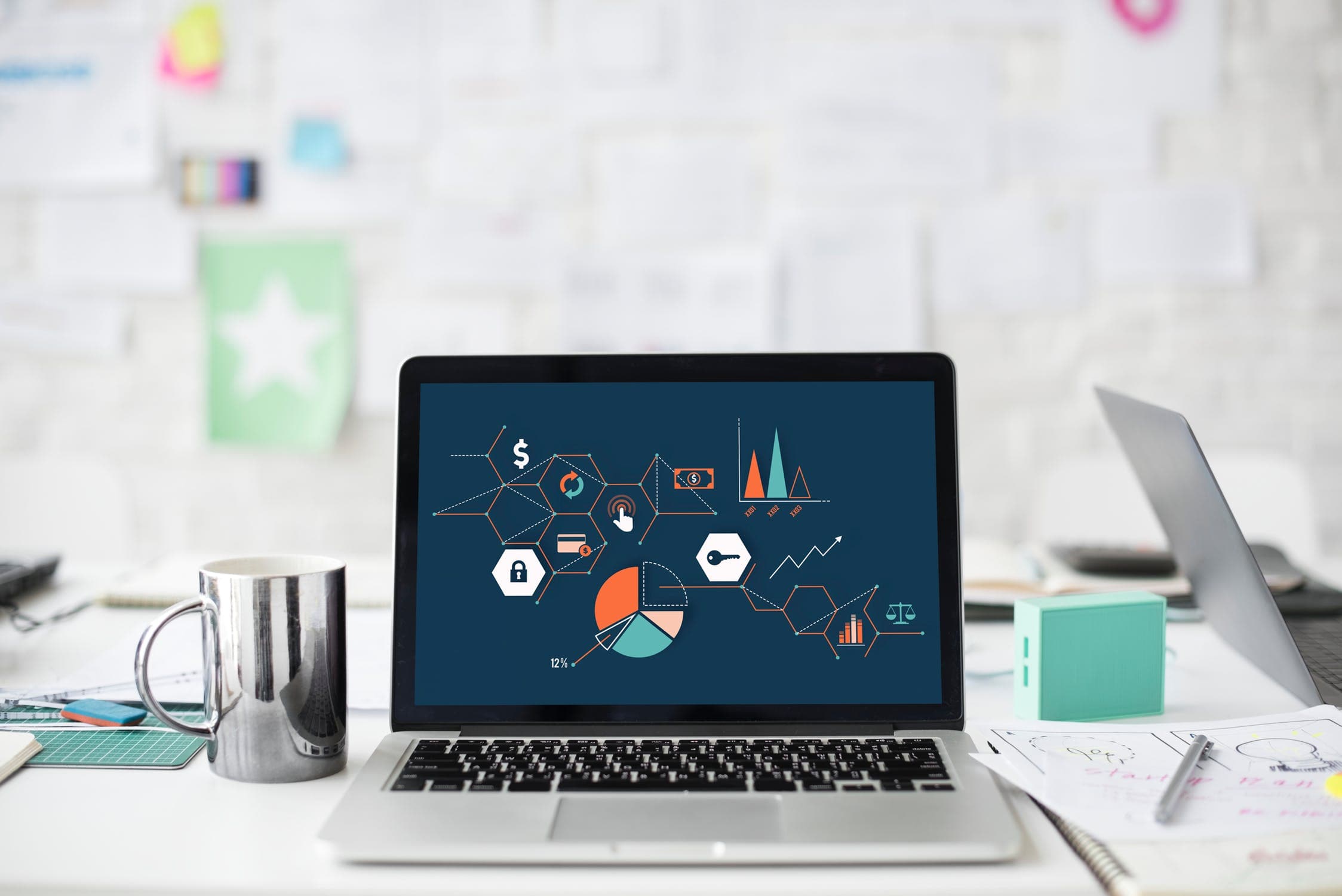 Sales KPIs are a valuable metric to drive growth and ensure you're staying on the right track, but only if they're optimized for your business. If they aren't, you're going to work toward the wrong goals and overlook important sales data.
Maybe you're just starting your career and aren't completely sure what a KPI is. Or maybe you're thinking about utilizing KPIs for your own business but don't know which ones you should be using.
In this post, we'll cover everything you need to know about KPIs. We'll also go over seven of the most important sales KPIs you should consider using for your business.
What Does KPI Stand For?
KPI stands for Key Performance Indicator. These are important metrics used to measure the success and effectiveness of a business. 
Use multiple KPIs to measure the different areas of your business, such as your sales department, marketing, HR, etc. You should also have high-level KPIs that measure the performance of the business as a whole.
Defining the Right Sales KPIs
KPIs aren't one-size-fits-all. For example, a business that only sells one product will be more focused on the volume of sales, while a business that sells many different products might be more concerned with average purchase value.
In order for KPIs to be a useful tool for your business, you need to find the best ones for your business. This process can be broken down into two steps:
Define Your Organization's Primary Goals:

Meet with your organizational leaders to get their input on what your company-wide goals and sales objectives should be. A SWOT (Strengths, Weaknesses, Opportunities, and Threats) analysis is also a good way to determine what direction your company should move in. Based on the results, come up with specific objectives that are both measurable and attainable.

Choose the Right KPIs:

Once you know your objectives it's time to find the right KPIs to measure them with. A good KPI:
Delivers fixed and reliable measurements.

Gives you the ability to forecast future performance.

Is unbiased.

Is uniquely suited to your business. In other words, don't simply use a KPI just because all your competitors use it. Choose KPIs that reflect your unique business model.
Tracking Your Sales KPIs
Reporting and analytics software is readily available for tracking KPIs. However, for many types of KPIs interactive maps are the best way to monitor progress. 
A number of leading sales teams depend on mapping software platforms, like Maptive, to plot their data and track different sales metrics based on location. As you'll see below, maps are extremely useful for measuring many different KPIs.
The Top Sales KPIs to Use for Your Business
As we've already stated, not every KPI will work for your business. You'll need to do a deep dive into your overall objectives to find the very best performance metrics for your company. That being said, here's our list of the seven most important KPIs for any sales business.
Sales Growth
In order to grow your business, you need your sales to increase over time. Track your sales over a number of different time frames (monthly sales growth, yearly sales growth, etc.) to identify both short and long-term trends.
Positive growth over a period of time means your processes are working as you anticipated they would, while negative growth means you may need to reassess your strategies.
Don't just measure sales growth for your entire business. Use Maptive to plot your locations and sales territories and track growth for all of them. If some areas of your business trend in the wrong direction, make adjustments in those locations.
Sales Per Representative
The most successful sales businesses constantly optimize their team's performance to ensure they have the very best people working in the right roles. Monitor the sales performance of every team member to see who's excelling and who's not meeting their goals.
Look to see what your most successful reps are doing to help improve the results of others. For those who are struggling, provide additional training to help them reach their targets.
If certain team members continue to underperform you'll need to determine whether it's necessary to move on and find someone more suited for the role.
Sales Targets
Sales targets help you meet your goals. Set realistic and attainable targets for your business as a whole, as well as your individual teams, sales managers, locations, and regions.
Use interactive mapping software to track the progress of your entire business. Identify locations and territories that regularly fall behind on their targets and make the proper adjustments. By discovering issues early on you'll get your sales teams back on track and still meet your sales goals.
Sales Volume by Location
A business is only as strong as its weakest link. If one of your locations is underperforming you'll want to figure out why before it drags the entire company down.
There are a number of reasons why a location isn't meeting its goals. An issue with your team could cause sales to lag. Or there could be less demand in that area for your products and services. Determine the reason for the location's lower sales so you can address the problem.
Conversely, if you find that sales are greater in certain locations it might be wise to invest more time and resources there to take advantage of the higher demand.
Maptive makes tracking sales volume by location easy. Upload your location data, including addresses and total sales, from an existing spreadsheet to automatically plot your business locations. Simply click on a location to bring up its sales volume once it's plotted.
Lead-to-Sale %
Leads are a valuable commodity, but sales are the ultimate goal. This is why it's so important to track lead-to-sale %.
There are two reasons why your lead conversion rate is low:
You don't generate qualified leads.

Your sales funnel and processes are flawed.
Keep a close eye on this key metric and if you think it's lower than it should be figure out why and start making changes. Converting more leads will increase both your sales revenue and your return on investment.
Customer Acquisition Cost
Making new sales is great, but if the cost of each sale is too high you won't be left with much profit. So, keeping this cost low is critical to your success.
If your new customer costs become too high reevaluate your tactics. Do your team members spend too much time on each sale? Are the tools you use to get sales producing a positive ROI? Can you cut any unnecessary costs?
Customer acquisition cost sometimes varies between locations. Use Maptive to track your costs across multiple regions. If you find you're spending less money to acquire customers in certain areas, invest more of your time and resources in those locations to maximize your profits.
Customer Lifetime Value
For most companies, the lifetime value of a customer isn't limited to one sale. If you're able to sell them on your brand or provide them with ongoing service, they will continue generating revenue for your business for years to come.
Track this KPI and work towards increasing this amount. Remember, it's not always about the number of sales but also your average sale value.
Track Your KPIs with Maptive
Upload your location-based data to Maptive to track sales for all your locations, territories, reps, and more. Get your free trial account and start mapping today.