It's the perfect time for landscaping and lawn care companies to think strategically about how they can trim down costs and optimize their operations.
While you are busy helping your clients conserve the soil quality, air, and even water of their properties, you might not be focusing on optimizing your operations… after all, how your lawn care crews get from place to place heavily impacts your bottom line and ability to grow your business.
By using a route planning software like Maptive, you can plan optimized routes across your job site locations so that you can keep delighting your existing customers and saving money that you can reinvest in your company and your lawn care professionals.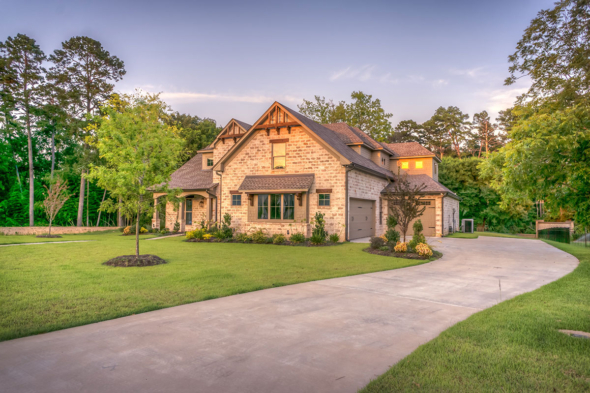 Landscaping by the Numbers
As every lawn care business owner could tell you, this industry is growing by leaps and bounds. Here are some key figures to keep in mind:
The market size of the U.S. landscaping industry is $115.6 billion and is estimated to grow at a CAGR of 4.5% between 2020-2025.
There are 636,249 landscaping companies in the United States (up 5.5% from 2021 to 2022), employing over 1.2 million lawn care professionals.
The average American household spends $500 per year on lawn care and gardening, but businesses and public entities are responsible for about 40% of the overall landscaping market size.
Source: Zippia.com
From small lawn care operations to businesses with bigger invoicing, landscaping is a sector that could greatly benefit from adopting digital tools for business management and route planning, including field service management software and lawn care software.
Why Focus on a Landscaping Route Planner
As the demand for lawn care businesses grows, a route optimization software like Maptive can help streamline your daily operations.
Reduce Expenses. With the current gas prices skyrocketing, optimized routes can save you a lot of money in both the short and long term. By switching from manual to automated route planning, your routes can be up to 35% shorter–imagine the amount of gas money and time you'll save, on top of the extra landscaping clients you might be able to fit in every single day.
Increase Customer Satisfaction. Being able to hand your crew a clear plan at the beginning of each workday means they will set out with all the equipment and resources they need to complete each lawn care job, leaving your existing customers consistently delighted.
Free Up Your Time from Customer Management. Instead of handling field service management issues all day, you can now focus your energy on expanding your business, launching new marketing campaigns, and generally doing everything else but worrying about your crews in the field.
Better Inventory Management. Once you start integrating route planning into the everyday operations of your landscaping business, your inventory management is going to be more streamlined, since you're able to understand your needs and plan accordingly with much more advance.
Happier Employees. Landscaping businesses can easily benefit from route planning that gives their crews turn by turn directions to new clients. Plus, by scheduling jobs more transparently, you can keep everybody on the same page and watch as your business grows.
Why Maptive
As you go about planning your landscaping business's jobs for the day or the week, Maptive can help you plot multiple locations on a map instead of pinpointing every client's address manually. You can upload and see up to a hundred thousand addresses on a map—faster, more powerful, and more customizable than Google Maps.
Because Maptive is cloud-based, your landscaping crews can access their multi-stop routes anywhere from any device. If you prefer, you can also export your route planning to a CSV file and share it with the drivers individually.
And finally, you can enjoy the peace of mind of knowing that Maptive is fully integrated with Google Maps, and that means it automatically calculates the quickest and most efficient order for your stops thanks to its global coverage, 99.99% uptime, and the most accurate and up-to-date data available.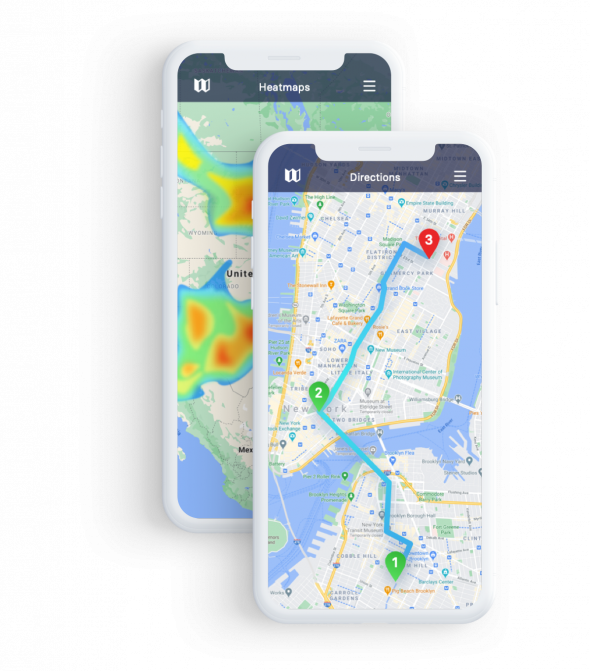 Try Maptive for Free
What are you waiting for? Discover the magic of route planning and the many ways it can contribute to making your lawn care business healthier, more efficient, and ready to capture the growing market demand.