Optimize Your Routes & Rule The Road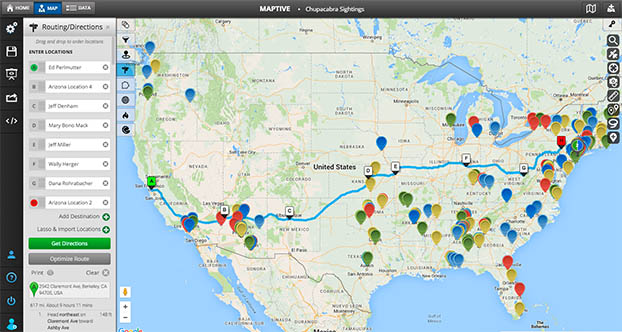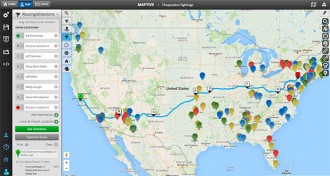 Maptive's map route planner allows you to:
Find the most efficient route between as many as 25 locations with up to 73 stops.

Find distances and projected travel time between locations.

Calculate the shortest route so that you do not waste time traveling unneeded miles.

Change the order of your route with a drag and drop function.

Plot multiple direction instances for different scenarios.

Export your route to file in the form of an Excel spreadsheet.
You focus on your business – the meetings you have to have, the products you have to deliver – and we'll make sure you can organize them in the most efficient way possible, saving you time and money in the process.
Google Maps and Maptive's Route Maker
Maptive's route planning tool works together with Google Maps to deliver a comprehensive navigational service that is intuitive and fully customizable to the needs of each user.
We hear the skeptics in the back row. "But isn't Google Maps already a driving route planner?" Yes, Google Maps' route planner can be your guiding light from A to B, and even allows you to enter in multiple locations, but its optimization capabilities are severely limited.
Maptive's route planner takes the capabilities of Google Maps and adds the next crucial step — an optimization function. Follow us as we take you through how it works.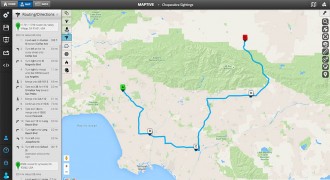 How to use our Multi-Stop Route Planner
Step 1: Choose a starting point.
You can do this by either:
Selecting your current location, the default setting of the tool

Clicking on a location you have inputted into your map by hovering over the relevant marker and selecting "Add to route."

Manually typing in a new location into the location window
Step 2: Add all the locations you need to visit.
In the location window, click on the + sign adjacent to "Add Additional Location." You then have the same options you had when selecting your starting location. You can use the Lasso and Fill Location option to add all of the locations in an area to your route.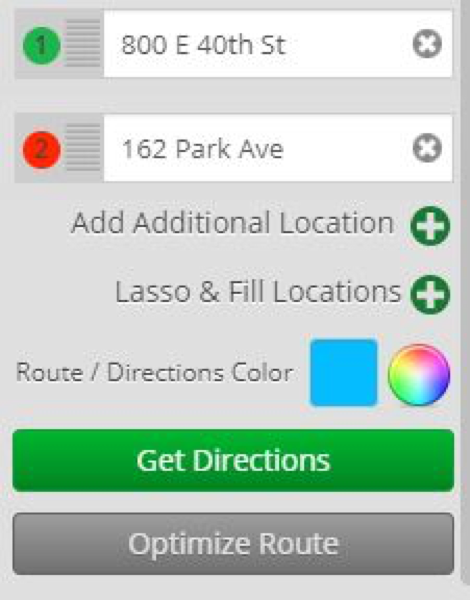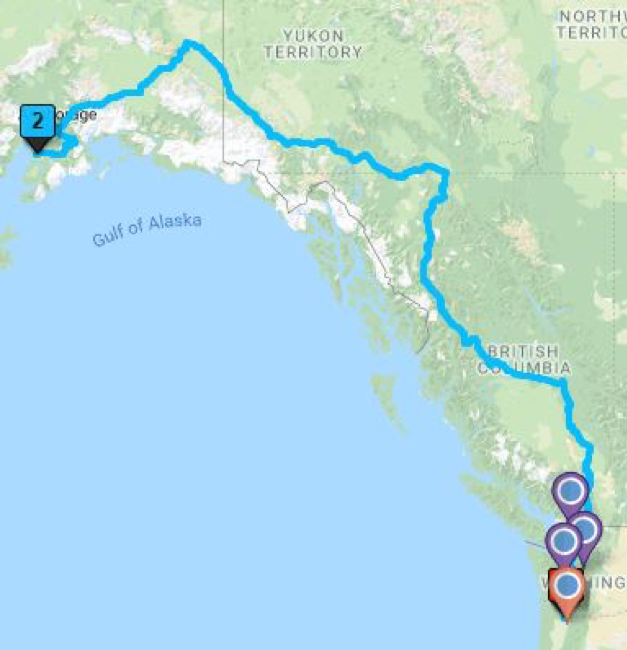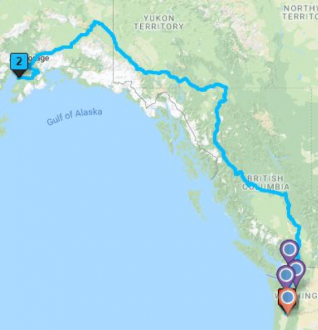 Step 3: Get Directions.
Once you input all of your locations, it's time to view your route by clicking on the "Get Directions" button.
Now, you can see your route visualized on your personal map.
Step 4: Optimize Route.
When you select to optimize your route, you will be presented with the following options:
Add an additional directions instance, if you would like to compare different route options to each other.

Replace existing directions, if your goal is to find the most efficient route.
Select whichever option suits you, and you're ready to set out on your trip.
Step 5: Use your map however you like.
The map drawing program allows you the option to read your directions in the side panel, follow along on the map or employ additional Maptive tools to further customize how your journey is visualized. You have the option of exporting this data in the format of an Excel spreadsheet or printing it right from Maptive.
How Maptive's Other Tools Work with the Route Planner
The Route Planner does not exist in a vacuum: it works in conjunction with other tools in the Maptive kit.
Radius and Proximity Tool:

The Radius and Proximity tool allows you to select a radius of your chosen size around a given location so that you are able to determine the proximity of various locations. This analysis can be the ideal companion to the route planner by allowing you to first determine which locations it might make sense to visit on a particular journey.
Drive Time Polygons:

With the Drive Time Polygon tool, you can quickly visualize the driving distances between locations on your customized map. As with the Proximity Tool, this can serve as a useful precursor to mapping out your path with the route planner, as it allows you to see what locations it would be feasible to include.
Lasso Tool:

Once you start using the lasso tool with your route planner, you'll wonder how you ever organized anything without it. It gives you the opportunity to highlight a specific area by manually sketching it out. You can then optimize routes within that area, export only that selection, or apply criteria to that unique data set.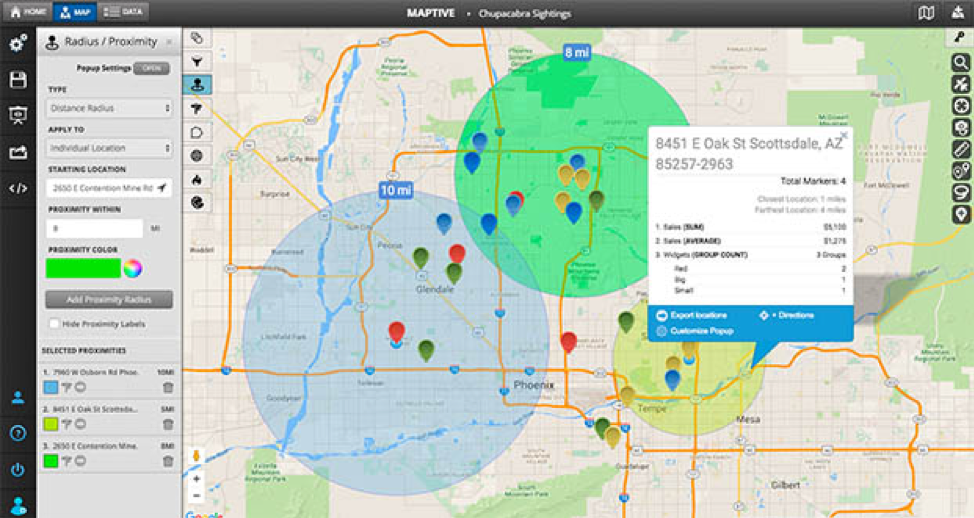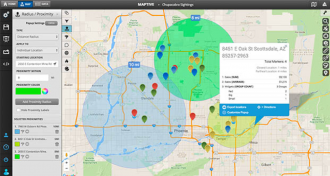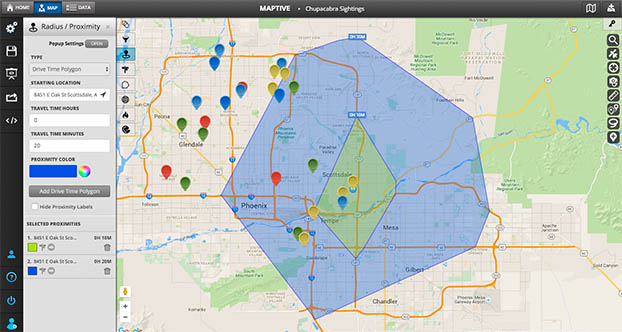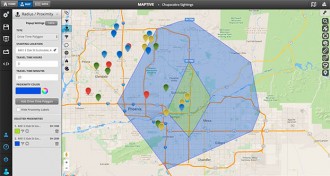 Ready to start planning? Sign up for your free trial here:
And start plotting out your next journey!
Start mapping now!
Just follow these simple steps:
---
Copy & Paste OR Drag & Drop
your data set here.
OR you can Upload My File
Important: Remember to include column headers in your data set. (like the example)

Double Click then Copy & Paste
OR
Drag and drop
your data here
Date Security: Your data is transferred using encrypted https