Maptive: Best Alternative to Delorme Street Atlas Software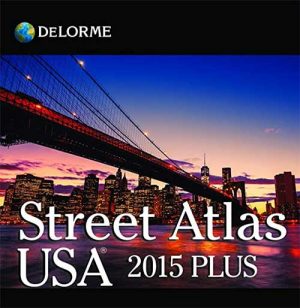 Delorme street atlas was a popular mapping and routing program that Garmin discontinued in 2015. Many people are still using the out-dated version of this software and have yet to find a suitable replacement.
If you're looking for a Delorme Street Atlas alternative, we highly recommend considering Maptive as an option. Our platform has all the features of Delorme Street Atlas, plus many additional tools that will make your life easier.
What Features Does Maptive Have to Offer?
Worldwide Maps
Delorme Street Atlas USA came with maps of the United States, Canada, and Mexico. While this is fine for anyone traveling within North America, you're unfortunately out of luck if you're visiting overseas.
Maptive has maps for over 210 countries. We're constantly working on adding new countries and maps, and we only use the most current data available.
Route Planner and Optimizer
While Delorme mapping software came with an adequate route planner, it was often difficult to use and is now out of date. 
Maptive makes route planning easy. Enter your starting location and destination to calculate your route. Add unlimited stops and places of interest and Maptive will optimize your route in the most efficient order. All routes include easily shareable and printable turn-by-turn directions and you can have multiple routes per map. Create, save and share your maps quickly and easily.
Accurate and Up to Date 
One of the biggest complaints about Delorme Street Atlas was its inaccurate information. This was true even back in 2015. Many customers complained about the program being unable to find an address or sending them to the wrong location. And that was six years ago. Cities are constantly updating roads and highways, and you can't rely on map data that's six years old.
Because Maptive uses Google Maps API, our map details are continually updated with the latest data. This means your directions are always correct, and you'll have access to the newest traffic pattern changes.
Cloud-Based
Delorme Street Atlas required a CD-Rom drive and was only compatible with Windows. This meant you could only use it on desktops or laptops, which severely limited when and where you had access to your maps.
Maptive is cloud-based software that's compatible with all devices, operating systems, and browsers. This includes desktops, laptops, Windows, iPhones, iPads, Android, Chrome, and Firefox. Check your maps and directions anywhere you have access to the internet. This is great for people on the go who need routes and maps while they're on the road.
Packed with Features and Tools
Unlike Delorme Street Atlas, Maptive is more than just a route planner and optimizer. It comes with a host of mapping features that will help both travelers and businesses.
Some of Maptive's tools include:
Pin Maps:

Upload location data from a spreadsheet and instantly plot it on an interactive map.

Drive-Time Radii and Polygons:

See which locations are accessible to you within a given driving time.

Territory Mapping:

Create territories based on established geographic boundaries or draw custom territories.

Heat Maps:

Plot your location data and then use heat maps to measure your data density in different areas. This is ideal for studying population, customers, sales, and more.
Plan Routes More Efficiently with Maptive

Are you interested in a Delorme Street Atlas replacement? Try Maptive for free for ten days and discover why so many people are switching to our interactive mapping platform.
Start Your Free, No Risk, 10 Day Trial
No credit card required. No surprises. Just Results.
START MAPPING NOW