Espatial Alternative: Mapping Software Comparison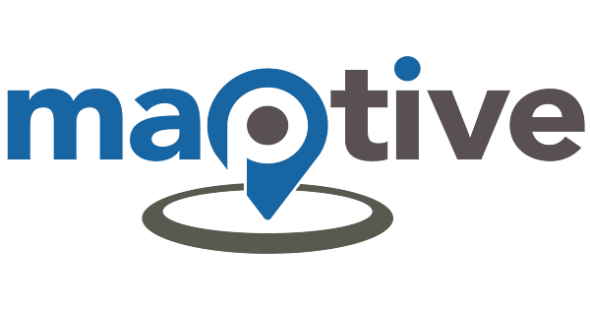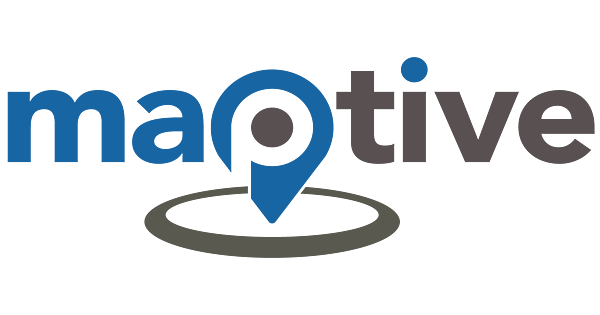 If you're shopping around for mapping software, you've come to the right place. In this article, we'll compare two popular alternatives: Espatial and Maptive.
Not all mapping software is created equal, and each tool can be the right fit depending on your specific needs, so we'll dive into a few different areas to help you decide whether Maptive or Espatial is right for you.
Features
Maptive

Espatial

Ease of use

Upload your location data or spatial data from any spreadsheet or Google sheet, or add data directly into Maptive

Create maps quickly and easily: map multiple locations in seconds.

Maptive is cloud-based and built on Google Maps, so your map data is always accurate.

Support for Google's upcoming WebGL 3D features.

Fully customizable maps: full control over the appearance of your maps.

Works on any device: Desktop, Tablet, or Mobile.

Ease of use

Upload location data only from a .csv or Excel (.xls or .xlsx) file.

Visualize, analyze, share and compare datasets

Access custom drawing and selection tools.

Filter your data in live maps and share results.

Color your data points and areas by value or size.

Mapping tools

Full suite of mapping tools to create interactive maps:

Drive time polygon tool

Radius map tool

Polygon territory tool

Geographic boundary territory tool

Demographics/Census mapping tool

Heat mapping tool

Driving radius maps

Lasso tool

Distance calculation tool

Drawing tool

Multi-stop route planner and optimization tool

Location finder tool

Automated territory creation and optimization tool

Distance matrix calculator

Bubble maps

Mapping tools

eMapping

eRouting

eTerritory

Enterprise-level features

Data visualization: valuable insights for decision making.

Enterprise-level security and support: 2FA, SSO, Penetration Testing.

Powerful territory mapping tools: take sales territory planning to the next level.

Route optimization with support for unlimited stops.

Integrate your GIS software or Geospatial data to create robust maps.

Enterprise support with CRM integrations: Maptive integrates seamlessly with all of the significant CRM tools (coming soon).

Upgraded API support (coming soon) with support for real-time data updating.

A full toolset for Location Intelligence includes new and improved drive time maps, distance radius tools, route planning, integrated demographic data, geographic boundary tools, and more.

Enterprise-level features

Present sales and marketing data.

Add territory and routing capabilities.

Advanced mapping options like heatmaps, hotspots, and bubble maps.

Access proximity and drive time analysis.
Pricing
Depending on your specific needs and budget, cost is an important consideration when shopping around for mapping software. You want to make sure you're getting the best bang for your buck.
Here's what you'll pay for Espatial and Maptive:
Espatial Cost:

$1,295 per year for their Pro Plan (one user). 

Maptive Cost:

$1,250 per year for their Pro Plan (one user).
Maptive also offers a $250 45 day plan so you can try the software without making a year-long commitment.
Main Takeaways
While both Maptive and Espatial offer mapping software that you can use to visualize data and create interactive maps, there are a few key areas that position Maptive as a superior Espatial alternative, especially given their comparable price points.
Maptive is Google-Based.

Google is an industry leader when it comes to GIS software. While their free tool has limited features, it's virtually impossible to beat the base software that it's built on.




Espatial uses its own mapping software, while Maptive is built using Google Maps API. Using this technology as the starting point and building a variety of innovative features on top of it, Maptive has created an extremely effective mapping solution. Using Google also ensures their maps are always up to date and gives them access to features like real-time traffic updates.

Territory Management.

Creating and managing territories is one of the most useful applications for mapping software. Maptive's territory mapping tools allow you to assign customers and territories to sales reps more effectively and make it easier to monitor performance.


Unfortunately, Espatial mapping software only offers territory management with their Team Territory Manager Plan ($4,995 per year) and Enterprise Plan ($14,995 per year). Meanwhile, Maptive offers territory management with all their plans, including their free trial and $250 plan.


Demographic Insights.

To excel in sales and marketing, you need to know who you're selling to. Demographic datasets allow you to better understand your sales leads and target potential customers more effectively with advertising. It also lets you identify areas where your ideal customers reside and gain an edge over your competitors.




Both Espatial and Maptive offer the following demographic insights: Population, Race, Housing, Age, Education, Income, and Gender.




However, Maptive offers three additional data points that Espatial doesn't have: Citizenship Status, Transportation, and Labor.


The more demographic data your sales reps have available to them, the more successful they'll be.

API Access.

API access allows CRMs, apps, and other software to access the data within your mapping solution. It's critical for ensuring all your tools can communicate with each other. This is a key feature if you require your mapping software to integrate with other programs.




Espatial only offers API access with their most expensive plan, which is $14,995 per year. On the other hand, Maptive offers API access across all their plans.
Conclusion
Whether your goal is to elevate your sales or marketing strategy through location intelligence, analyze data, play with route optimization, or get started with territory maps, there are a lot of different tools out there–and we hope that this article was helpful in selecting which option is best for you and your organization.
There is no doubt in our mind that Maptive is one of the best Espatial alternatives for business operations and enterprise systems integration, offering a ton of hidden value through their multitude of mapping tools and features, custom maps, user management, and Google Maps integration.
But don't take our word for it–try Maptive free for 10 days and see for yourself.
Start Your Free, No Risk, 10 Day Trial
No credit card required. No surprises. Just Results.
START MAPPING NOW