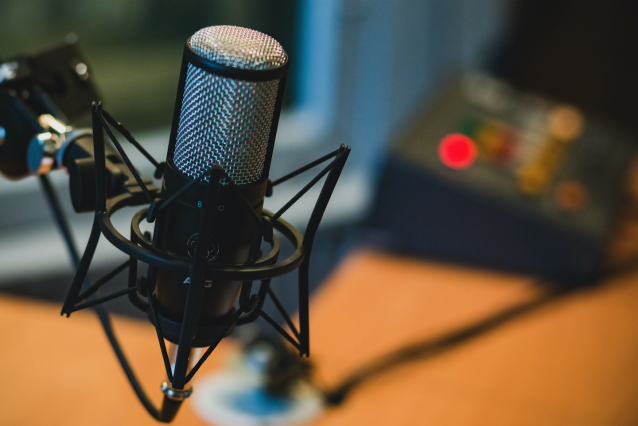 Have you ever wondered what makes a person capable of being successful in business? You can probably think of  lot of factors that impact a person's ability to succeed: their network, their personal motivation, their wealth, their experience, their upbringing, their ideas, their ability to execute and lead others—the list goes on and on. The fact is, there's really no secret equation that will guarantee success in life or in business. It varies from person to person. There is, however, one thing that every successful entrepreneur and business person does each and every day of their life in an effort to build a successful career.
This is what they all do:
They learn.
Yep, that's it! The majority of successful entrepreneurs are where they are in part because of their commitment to being active, lifelong learners.
It might sound simple, but learning doesn't always come easy for people once they leave or graduate from formal education programs. For a lot of people in business, it's hard to know where to go and what to focus on. It's also not always easy to take time out of your day and spend it on learning, especially when you're busy managing a team, tracking inventory, meeting with clients or customers, answering emails—you get the idea.
If you're someone who doesn't feel like you have much time to spend on learning this year, one of the best things you can do is start listening to podcasts.
Here's why podcasts are so great:
1. They don't require a huge investment of your time or a drastic change in your schedule — you can listen to podcasts during your commute to the office, over your lunch break, or in the morning when you're getting ready for work.
2. They don't cost a lot of money — the majority of podcasts are free to listen to. At the very most, you might be asked to provide your email address in exchange for access to a podcast, but that's pretty much it as far as any sort of investment goes.
3. There's a lot of them out there — each month, hundreds of thousands of new podcast episodes are uploaded to the web and made available to people for free.
4. The best ones can give you actionable ideas on how to experience more success, grow your business, and excel in your career.
So the question is, where do you start?
We've spent the past few weeks scouring the web and listening to episodes in order to compile the following list of 10 business growth podcasts worth listening to in 2016:
The HBR Ideacast is a weekly podcast that features the brightest and most successful minds in business. The show is produced by the Harvard Business Review, a leading business magazine and website that offers actionable tips and advice on everything from career planning and talent management to innovation, networking, and leadership.
Episode Snapshot:
#507: Being Happier at Work
#503: Marketing Lessons for Companies Big and Small
#489: Disrupt Your Career, and Yourself
The EntreLeadership podcast features discussions with top business leaders,  innovators, and influencers like Jim Collins, Seth Godin, Mark Cuban, Mari Smith, Gary Vaynerchuk, and more. Episodes run between 30 and 45 minutes and include actionable advice and compelling stories from weekly guests.
Episode Snapshot:
#131: Daymond John–Lessons From the Shark Tank
#92: John C. Maxwell—Why Good Leaders Ask Great Questions
#81: Jay Baer—Why Smart Marketing Is About Help not Hype
The Growth Show is a podcast produced by the team at Hubspot. In each episode, the track down someone who has experienced impressive growth in some area of their business. Episodes typically run somewhere between 25 and 45 minutes. Companies featured include Mozilla, Wistia, Everlane, Zappos, and Canva.
Episode Snapshot:
ClassPass' Founder on the Twists & Turns of Growing the Popular Fitness Startup
Lyft's CMO on Disrupting a Competitive Industry, Scaling Culture & Hiring Player-Coaches
Product Strategy with Intercom Co-Founder Des Traynor
Mixergy is an interview-style podcast hosted and produced by Andrew Warner. The host has interviewed over 1,000 people in an effort to help listeners understand what it takes to build a successful business. In his own words, he explains why he created the show: "I created Mixergy to help ambitious people who love business as much as I do learn from a mix of experienced mentors. I do that through interviews where founders tell their stories and courses where they teach a solution to issues that can cripple founders."
Episide Snapshot:
How Clever Entrepreneurs Turned 3 Air Mattresses Into Airbnb
The ah-ha moments that led to $50,000,000 annual revenue
How an Excel spreadsheet became a startup that landed PayPal (as its FIRST client)
Entrepreneur on Fire is a podcast produced ans hosted by John Lee Dumas. The show is geared toward entrepreneurs, side-preneurs, solopreneurs, and small business owners. This podcast is particularly valuable because new episodes are released each and every day. Each episode is packed full with stories about success and failure, actionable business growth tips, and more.
Episode Snapshot:
#1137: Turn your passion into a profit MONSTER with Jason Fitzgerald
#1133: Stay hungry, humble, healthy and happy with Matt Curry
#1069: How to go from absolute disaster to absolute master in minutes with Tim Fargo
The Pitch is a Shark Tank-esque podcast where listeners get to hear early stage entrepreneurs and founders pitch their businesses to VC's and angel investors. The show is hosted by Josh Muccio & Sheel Mohnot. In the show, you'll go behind-the-scenes to hear actual pitches from entrepreneurs and real responses from investors. The show is meant to educate, entertain, and motivate.
Episode Snapshot:
Dollar Beard Club – w/Marvin Liao, Howie Diamond & Ryan Hoover
Videopath – feat. Josh Maher & Seth Levine
Sonar – feat. Rob Go & Jason Mendelson
The Reboot podcast is hosted by Jerry Colonna. The show features top entrepreneurs, CEOs, and startup leaders as they highlight and deconstruct the highs and lows of leadership. Episodes run between 45 an 60 minutes. Listeners who tune into this podcast will get an inside look at the emotional and psychological challenges guests face daily as leaders.
Episode Snapshot:
#31 Why Being Real Matters – with Evgeny Shadchnev and Jerry Colonna
#20 Investors are Human Too – with Bijan Sabet and Jerry Colonna
#10 Fail with Honor – with Derek Bereit, Beth McKeon, & Jerry Colonna
Re/code Decode is a podcast hosted by tech journalist Kara Swisher. The show has a tech focus—the host talks about the week in tech with influential business leaders and outspoken personalities from media, politics and more. Episodes run between 30 minutes and 60 minutes and are published every few days
Episode Snapshot:
John Zimmer, Lyft President
Ev Williams, Medium CEO
Marc Andreessen, investor and entrepreneur
Rocketship is a podcast presented by Michael Sacca, Joelle Goldman, and Matt Goldman.  The show offers actionable advice and exclusive insights on how to grow your business from from successful entrepreneurs. The hosts have created over 200 episodes on a wide range of topics—from product development and customer acquisition to sales strategy and culture.
Episode Snapshot:
How to Methodically Build a Growth Machine with Brian Balfour of HubSpot
Test Early, Test Often: The Power of Qualitative Data with Leslie Bradshaw of Made by Many NY
Building a Business that Makes You Happy with Jason Zook of Buy My Future
This podcast is hosted by renowned entrepreneur and bestselling author  (The 4-Hour Workweek) Tim Ferriss. He describes the purpose of the show in his own words, "he deconstructs world-class performers from eclectic areas (investing, sports, business, art, etc.) to extract the tactics and tools you can use." Prior guest of the show include Arnold Schwarzenegger, Reid Hoffman, and Neil Strauss.
Episode Snapshot:
Chris Sacca on Shark Tank, Building Your Business, and Startup Mistakes
What Evernote's Phil Libin Learned from Jeff Bezos, Reid Hoffman, and Others
Tony Robbins on Morning Routines, Peak Performance, and Mastering Money
What other podcasts are you listening to this year? Tell us in the comments section below!