Online Mapping Software from Maptive
Cloud-based Mapping Solutions Tailored for Business
Get More From Your Online Maps
Combining a wide range of features with the reliability of Google Maps API, Maptive delivers a powerful cloud-based online mapping software experience. Extract meaningful insights, discover hidden opportunities in your data, and customize every element of your map—with the unparalleled security, ease-of-use, and global coverage of Google Maps.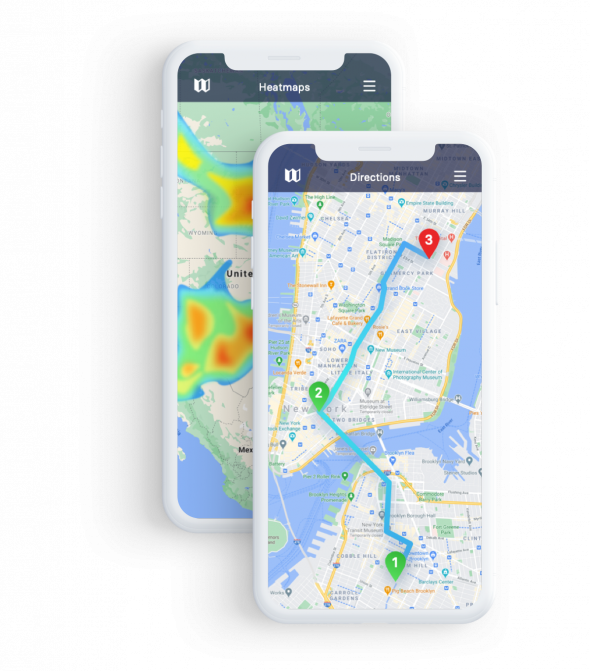 What is Online Mapping?
Online mapping uses geographic information systems (GIS) software to provide interactive maps over the internet. Google Maps is the most popular, accessible, and secure online mapping software.
Why use Enterprise-level Mapping Software?
Maps are the most robust method of visualizing location-based data. While sufficient for simple tasks like planning trips and locating stores, consumer-level online mapping software like Google Maps lacks the features and flexibility required to meet the unique needs of most businesses.
What is the Best Online Mapping Software?
Enter Maptive. A robust cloud-based software, Maptive's online mapping solution builds on the foundation of Google Maps to help businesses and organizations solve their most pressing location-based problems. With a full suite of premium features, full customization, and more, Maptive is the best online mapping software for professionals.
Maptive's Features
Get more from Google Maps. Maptive offers a wide range of visualization, analysis, and customization tools to create beautiful interactive maps in a matter of minutes. Simply upload your data to receive a powerful map revealing hidden opportunities—our tools will handle the hard work for you.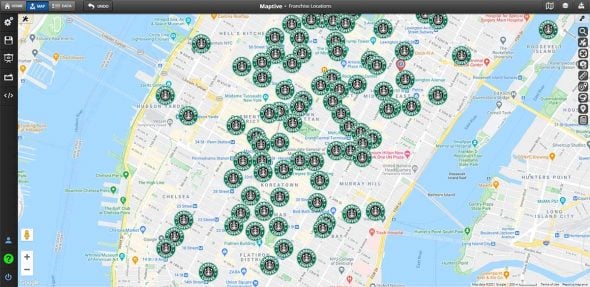 Power-Up Your Pin Markers
Maptive's marker tools make it easy to quickly get meaning from your location data. Color-code your markers (even for multiple variables), customize the appearance of your markers, and visualize key data points—without sacrificing simplicity.
Create visually stunning stories that tell your story in a snap with the Group Markers tools: you can group by color for simple sorting or dynamically adjust every element of your marker to visualize multiple variables.
Make bubble maps with the click of a button by adding radius circles.
Visualize clusters of geographic data as easy-to-read pie chart markers.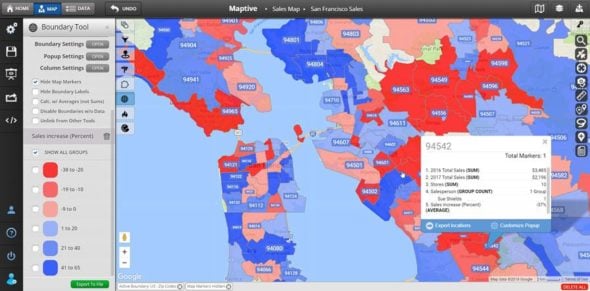 Transform Your Map Into a Sales & Marketing Asset
Gain revenue-generating business intelligence from your data. Upload your Excel Spreadsheet, Google Sheet, or copy-and-paste your data to get an interactive map visualization—then tap into the power of Maptive's tools for a serious sales and marketing advantage.
Access sales numbers and key information from your custom-defined territories with the Polygon Territory Tool.
Turbocharge your marketing efforts with Maptive's built-in S. Census and Demographics data.
Incorporate text bubbles, icons, labels, images, and more for sharper presentations with the Drawing Tool.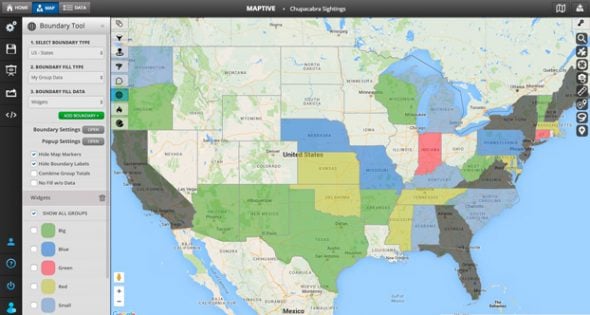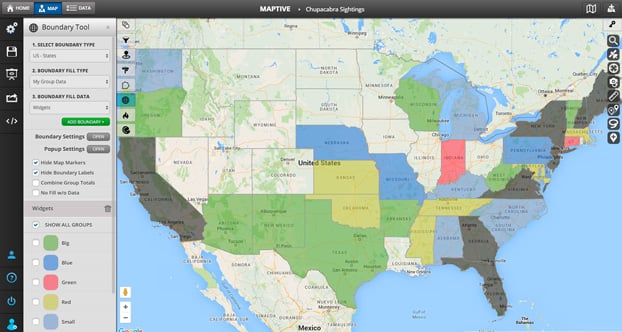 Elevate Your Map With Smart Visualization
Maptive's visualization tools are easy to implement and rich with valuable data—without the over-complication of other options. Paired with Google Maps, Maptive gives you the most complete data possible layered over the most reliable mapping online.
Filter for easy access to your most relevant data.
Create color-coded geographic boundaries based on country, state, zip code, demographics, and more. You can even color-code your boundaries based on your own data!
Analyze your data by geographic density with Maptive's beautiful insightful heat maps.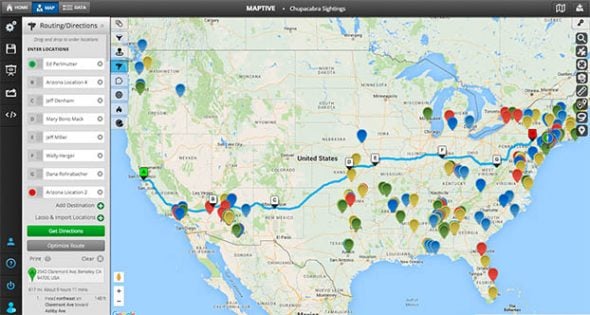 Get Access to Advanced Location Insights
Powered by Google Maps, empowered by Maptive: now's your chance to gain full advantage of your location data. Design smarter routes, extract data by region, improve efficiency, and more—Maptive makes it seamless.
Create optimal routes. Find your stores or target locations, calculate real-time distances with the click of a button, and create optimal multi-stop routes—you can even get turn-by-turn directions!
Discover how much territory you can cover—and how fast you can reach location—with the Drive Time Polygon Tool.
Extract and export meaningful data from your locations, either within a radius, or from a custom-defined territory with the Lasso Tool.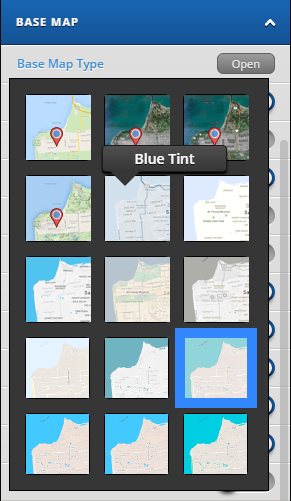 Fully Custom Online Mapping
Customize your map to meet your organization's unique needs. Maptive gives you full control to transform your Google Maps on your terms. And with a wide variety of visually stunning customization options, your map will always look, and work, beautifully.
Upload images and brand assets to custom-brand your markers—or choose from an extensive library of elegant designs.
Select your base map appearance, including satellite views, topographical maps, black and white maps, and more.
Control every variable displayed on your map: labels, roads, land- and water- color, points of interest, etc.
Save specific set positions and zoom levels for quick access to key locations and streamlined sharing with your team members.
Make your map your own by uploading custom images like logos, store location photos, manager photos, and more.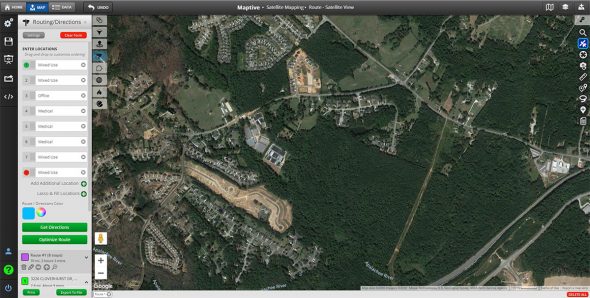 Built With the Reliability of Google Maps
With Google Maps' stellar online mapping capabilities, global coverage, unmatched performance and security, and cloud-based access, Maptive provides maximum flexibility. Take your maps to the next level with Maptive's impressive range of tools—while still taking advantage of Google Maps' incredible features including up-to-date geographic information, street views, satellite imagery, real-time traffic, and more.
Start Your Free, No Risk, 10 Day Trial
No credit card required. No surprises. Just Results.
START MAPPING NOW