Election Map Maker: Mapping Software for Election Campaigns
Streamline Your Political Campaign Planning with Maptive
Try Maptive Now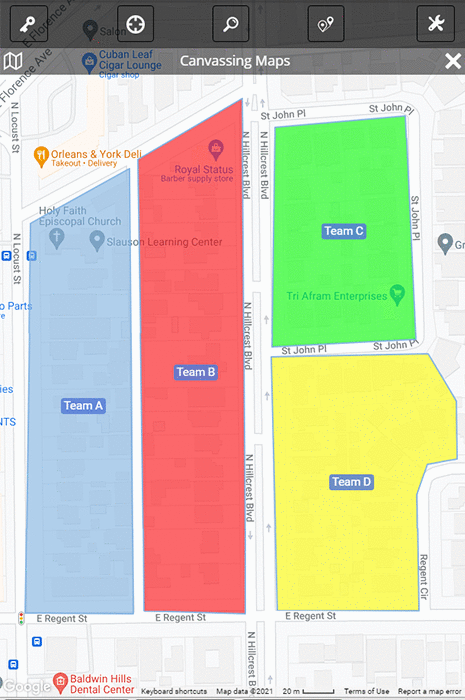 Plan and execute election campaigns more efficiently and effectively with Maptive. Whatever level of government your candidate is running for, Maptive can help you hone your outreach strategy, reach your voters faster, and cut down costs.
Run demographic analyses
Expand voter targeting and mapping
Easily share and export visualizations
100% cloud-based
User-friendly
Fully integrated with Google Maps
Map voter data to plan your campaign
Tired of using generic mailing lists for your events and fundraising efforts? With Maptive, you can visualize your supporters' information to gain insights that can help you run a more effective political campaign. Import voter registration info and generate a map visualization to identify key demographics and voting patterns of residents within your district, helping you make better decisions about where to focus your targeting efforts.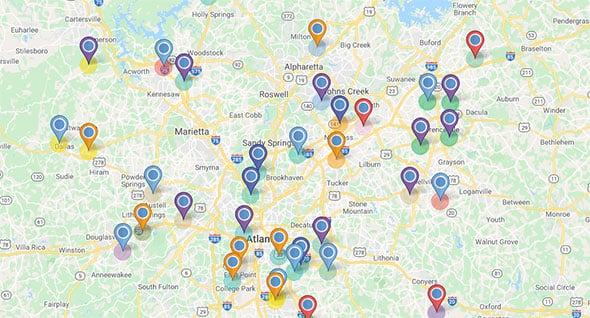 Geocode and symbolize campaign contributions
Analyze and understand your elections donors and fundraising efforts in different areas. Simply import the location info for your elections race contributions and watch Maptive plot your donors on an interactive map that you can customize with logos, symbols, and colors to visualize your data in a meaningful way.
Gain insight into voter demographics
Maptive comes complete with built-in Census data available for you to use. This demographic data includes a wealth of attributes like population, age, race, gender, income, and housing. You can use this information to develop voter mapping that will uncover important patterns across your community or focus on specific constituencies.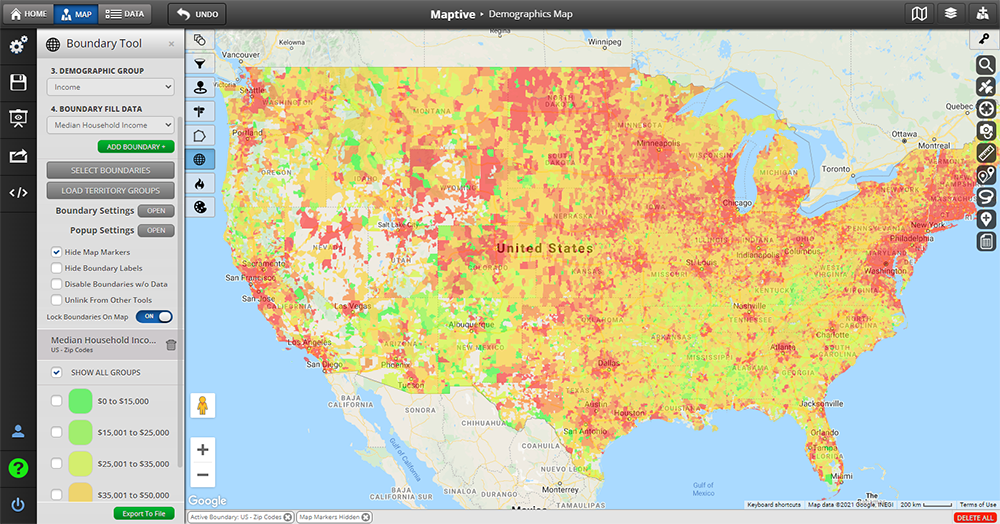 Target your efforts
Stop blanket canvassing and focus your outreach only on areas where you can identify supporters' hot spots. With Maptive, you can create a detailed profile of your constituencies and identify areas where potential supporters may reside by overlaying multiple data sets onto a map, including Census information like age, gender, income, and education level, combined with overall population trends and statistics.
Visualize events coverage
Add events to your map and see the coverage and timing. You can then identify voters near each event and generate refined contact lists or plan new events in areas where you see supporters' hot spots. You can also get the latest voter file from your political party or county election office and use Maptive's advanced geocoding tools to map & invite the voters you want based on their party affiliation and voting history.
Maximize on-the-ground efforts
Want to make sure you have good coverage in specific areas? Add a layer to your map showing the locations of yard signs, you can then see if there are any gaps and reach out to voters in those areas. And if you're planning to canvass door-to-door in your city, you can use Maptive to design efficient neighborhood walks that will save you time and help you connect with more communities.
Share your results
Streamline your election operations! Share your maps with your team to encourage collaboration, embed them on your candidate's website, or privately send links to the interactive visualizations to all your stakeholders. And if you prefer to hang visualizations on your headquarters' walls, you can also export and print them in poster size.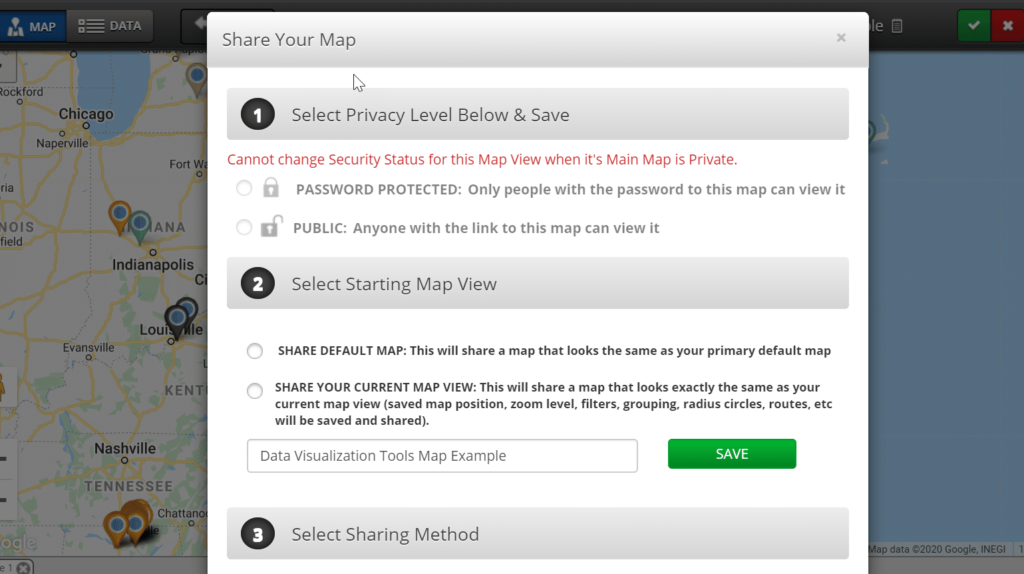 How To Get Started
With Maptive's intuitive platform, you can build a custom elections map in just a few easy steps:
Step 1. To start a new map, log into Maptive and click the menu icon Create a Map.
Step 2. Open your Map Settings and explore custom styles created from our templates or begin styling your election maps with objects, colors, and other settings as you prefer.
Step 3. Select Advanced Settings to enable, disable, or customize the appearance of any objects or layers on your map, including city, state, address, zip codes, and anything else you want.
Step 4. Display your customized election visualizations in your presentation or document, embed them on your website, and enjoy the results!
Start making informed decisions steeped in location data, and be prepared to watch the votes roll in on election day!
With a user-friendly interface and a range of customizable features, Maptive is an accessible and essential tool for political elections managers, consultants, and candidates looking to succeed.
Take advantage of Maptive's 10-day free trial to see how it can benefit your elections race today.
Start Your Free, No Risk, 10 Day Trial
No credit card required. No surprises. Just Results.
START MAPPING NOW