No matter where you call home, there are people and places that can bring your community together. These positive resources give communities tremendous value, provide healthy development, and help grow neighborhoods from within.
By connecting citizens to resources in their communities—a process known as community asset mapping—you empower your community while celebrating what already makes it great.
Grow your community from a place of strength. Maptive makes the community asset mapping process easy by putting the perfect tools in your hands. This article will show you how you can strengthen and define your community using community asset mapping.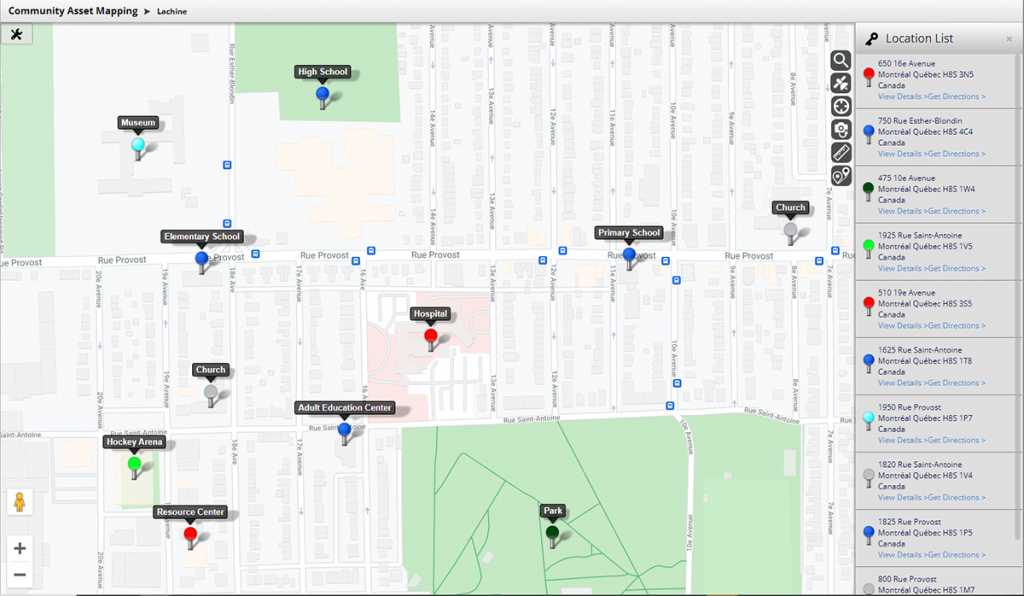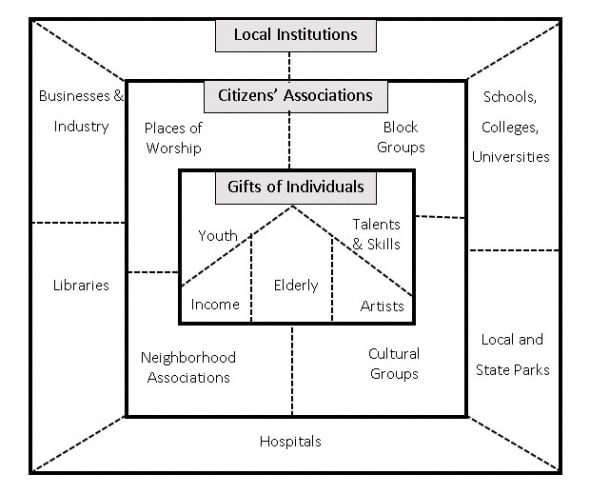 What is Community Asset Mapping?
Asset mapping is a community-building tool that connects individuals to positive resources in their immediate environment.
Instead of dwelling on what a community may lack, it champions what it does have—bringing communities together by bringing its people to the best it has to offer. It's a solution- and strength-based approach that believes the answers to a community's problems can be solved by its own people.
What is the goal of community asset mapping? To shine a light on your existing resources and infrastructure and change your community by playing to its strengths.
What are Examples of Community Assets?
Community assets come in all shapes and sizes. If it has a positive impact on your community, it can be considered an asset. And while that definition may feel broad, it perfectly aligns with community asset mapping's purpose: to help people realize they're surrounded by more help and more good than they may realize.
Common community assets include (but aren't limited to):
Community figures like religious leaders, elected officials, teachers, and more.
Libraries, schools, grocery stores, community centers, hospitals, medical care centers, and other institutions.
Public safety services including police stations, fire stations, and shelters.
Mass transit stations and stops, public parks, and community centers.
Museums, historic sites, and landmarks.
Locally-owned businesses, community associations, and social groups.
How Does Community Asset Mapping Work?
Thanks to intuitive and feature-rich software like Maptive, anyone with an interest in solving their community's problems through asset mapping now has the power to do so. In fact, you can create a comprehensive community-changing asset map in eight easy steps. Here's how.
How to Create a Community Asset Map in 8 Steps
Identify your goal. Community asset maps work best when they solve a specific problem, like sharing educational resources and aftercare centers with working parents or free and low-cost medical care with the elderly.
Plan your community asset map. What neighborhoods do you want to serve? What assets will help you achieve your goal? What do you want to communicate?
Add markers to your map with custom icons representing different landmarks. Customize your markers by uploading your own icon images or using the built-in marker styles and colors.
Set the parameters of your community. Maptive's Boundary Tool lets you establish your community by zip code, county, state, and more. Or define your community on your own terms with the Polygon Territory Tool.
Collect your data. Conduct independent research, survey your neighbors, browse existing community asset resources, or draw insights from demographic data built in to Maptive.
Research your community assets for relevant information. While Maptive provides key information like names, addresses, contact info, and images via Google Maps, it also allows you to define custom fields and data for each marker. This is a perfect opportunity to give your community the exact information it needs.
Refine, revise, and clean your dataset in a spreadsheet.
Upload your spreadsheet data to Maptive to get a beautiful community asset map. With full customization and comprehensive features, you can have a unique Google-powered community asset map in a matter of minutes.
Share your map with your community. With Maptive, you can publish it to the web, share it privately with optional privacy protection, and even print it out to presentation scale!
When Should I Create a Community Asset Map?
You should create a community asset map whenever you have a specific problem to solve and your community has the existing resources to solve it. Community asset mapping is about making the most with what you have—and growing your community in the process.
Community Asset Mapping Best Practices
Always have a goal in mind. Community asset maps are their most valuable when they solve a specific problem. By starting with a goal, you ensure every asset you decide to pin on your map serves the user.
Prioritize usability. Community asset maps visualize a large amount of powerful data. To help your community both get the most value possible and navigate your assets smoothly, create your maps with software that prioritizes user experience, like Maptive.
Focus on the positive. If you want to uplift your community, asset mapping is your way to go. Done right, asset maps spotlight the best, brightest, and most helpful resources your community has to offer—and reveal positive patterns that you may not otherwise see.
Reflect on what makes your community unique. What separates a community asset from a faceless utility? The talent and creativity behind them. To celebrate your community's distinct identity—and solve its most pressing problems—take advantage of Maptive's full customization.
More Reasons Why Maptive is the Best Tool for Community Asset Mapping
Built to discover opportunities and achieve goals, Maptive provides everything you need to bring your community together. And with flexibility and functionality top of mind, Maptive's powerful mapping tools put your community assets at the heart of your development efforts.
Build Relationships Between Your Community Assets
Keep your citizens engaged in your growth, and community assets engaged together with the Location Finder Tool. This tool gives your map's user a list of nearby community assets with corresponding distances and directions.
Integrate All Your Community Assets into One Map
With Maptive, all you need to do is upload a spreadsheet to map all of your community assets instantly. And with three easy-to-use tools—the Group Markers By Color, Multiple Variable Grouping, and Filter Tools—you can enable your citizens to filter your map based on their needs, your goals, and any virtually positive change you can imagine.
Make Your Community Asset Map an Asset Itself
To best develop your community, it's crucial to get your asset maps in the hands of the people. Make it easy to share your community assets with local government agencies and publishers—and those who prefer reading lists to reading maps—with the Radius too, which allows you to export all community assets within your chosen radius onto a spreadsheet.
Start Mapping Today
Ready to empower your community and make a positive impact? Sign up for your free trial today to experience how Maptive makes community asset mapping easy—and puts change within reach.
Start Your Free, No Risk, 10 Day Trial
No credit card required. No surprises. Just Results.
START MAPPING NOW