The Maptive $2,500 Scholarship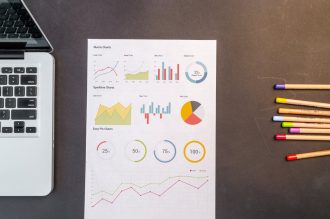 At Maptive, we create innovative solutions that help our clients relate to their data in new and creative ways. This helps our clients gain more insight into their own customers.
In business, understanding your customer base is paramount to being successful. For many businesses, their customer base may be from many different countries with varied habits and needs. How can businesses analyse what their customers want when the demographic is so varied? This is where using technology and creativity to conceptualize customer data comes in.
Presentation of data in recent years has changed: infographics, animations and other illustrative ways of presenting data inspire us creatively, and allow us to connect with the information more deeply. Businesses are able to map their customers and adapt to their needs, so both benefit from the relationship.
The next creative minds emerging into design, data and business will be using the latest data analyzing technology and will be at the forefront of advancing the creative conceptualizations of information. We want to engage with these budding creatives and see what they can present to us.  We are offering a scholarship to an undergraduate student who can elaborately take on data presentation in a well constructed and thought-out essay.
Scholarship Amount
$2,500
Eligibility
All applicants must be enrolled, or due to be enrolled, as a full-time student at an accredited college or university for the semester they are applying to receive the scholarship.
Applicants are not required to have a minimum GPA.
Domestic, international, and undocumented students may apply.
An interest in creative industries, technology or business preferred but not required.
Required Application Details
Please write a 1,000 to 1,500 word essay answering the following questions:
Why do you think it's important to present data creatively?
How do you think creative data presentation will change in the future?
If you were going to present data, what style would you use?
Please provide proof of enrollment in an accredited college or university. A transcript, tuition receipt, or acceptance letter will be accepted.
Please submit The Maptive Scholarship form below.
How to Apply
Please complete the form with the following information to apply:
Full Name
Email Address
College or University Name
College or University Mailing Address
Proof of Enrollment – Transcripts, tuition receipt, or acceptance letter will be accepted. Please submit as .jpeg, .pdf, or .doc
Essay answering above questions.  Please submit as .pdf or .doc
Confirmation and acceptance of terms and conditions
Application Deadline
All applications must be submitted by January 5, 2019. A winner will be selected and notified by January 18, 2019.
Additional Scholarship Details
Winning candidate will be selected by a panel of judges from Maptive.
Scholarship is available on a yearly basis and is non-renewable.
Any questions about The Maptive Scholarship can be directed to: carrie@maptive.com.
The scholarship funds provided by Maptive will be sent via check to the college or university. Funds are to be applied to qualified college expenses (including tuition, fees, books, and on-campus room and board) for the current academic year.
Privacy Policy and User Communications
Privacy Policy
By submitting an application, the applicant automatically grants Maptive permission to post the applicant's name, college, photo (if submitted), and essay on maptive.com or in other marketing communications. We are also granted permission to send you information regarding your application.
Once a winner has been selected and announced, we will destroy all sensitive information relating to the applicant.
We will remove any information pertaining to the student at the student's request.
User Communications:
When you send email communications to Maptive, and/or its representatives may retain those communications in order to process or respond to your inquiries or application as related to the scholarship. Maptive and its representatives will not knowingly sell, share, rent or otherwise transfer your information other than in accordance with the terms set forth in this Privacy Policy. By participating in this scholarship, you give us your express consent to confirm your admission and attendance at the college or university by contacting the institution for verification.
Terms & Conditions
All submitted photos, videos, and essays must be original work of the applicant. Only one submission may be entered per student, per year. Duplicate entries will be disqualified. All scholarships are non-renewable. By submitting an application to The Maptive Scholarship, you certify that all the information you have provided is original, accurate, and complete.
The applicant automatically grants Maptive, its agents and/or representatives permission to:
Use their name, photo, essay response, and award amount, if any, in announcements or articles (i.e. social media, newsletter, etc) issued by Maptive.
Post the applicant's name, college or university, video, and essay on maptive.com website.
Call and/or send information to the applicant regarding their application.
Winners will be notified via email, and announced publicly, as well as on Maptive's social media pages.
About Maptive
Starting as a custom map shop in 2010, Maptive is a dedicated group of mapping specialists who want to give users a solid and painless mapping experience.
We built our mapping software on top of Google Maps for Business platform, which is the industry leader in online mapping. This helps us to provide the speed, accuracy and global coverage that is required to work with all types of businesses and organizations-no matter the industry or size.